I'm not the type of person to wake up in the morning and immediately start playing music. I love my peace and quiet; you'll usually find me driving in silence on my way to work instead of listening to chatty DJ's (who incidentally play more commercials than songs nowadays). But music is a huge part of what I do every day. I don't play music aimlessly; it always has a purpose, from the group exercise classes I teach at the gym to the indoor workouts I do as part of my training. I listen to my iPod to pump myself up before a race. And on long swims, rides, and runs I usually have a song playing in my head or I sing it to myself to keep my rhythm.
I recently switched to a Samsung Galaxy S5 and updated to Globe's new GoSurf plan. I found out that subscribing to GoSurf gives me access to Spotify, the world's biggest music streaming service. I've had Spotify on my laptop for a while now, but this gave me a reason to download Spotify on my S5. I don't keep a lot of music on my phone, but now thanks to Spotify I can stream my favorite songs and create playlists anytime, anywhere.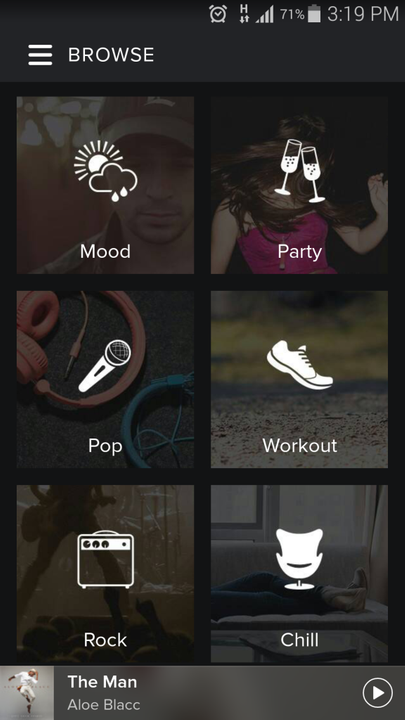 I particularly like the Browse tab in the app, which shows me featured playlists for certain occasions, moods, top hits, etc. Like I said, I don't listen to the radio anymore so I use these playlists to discover new songs.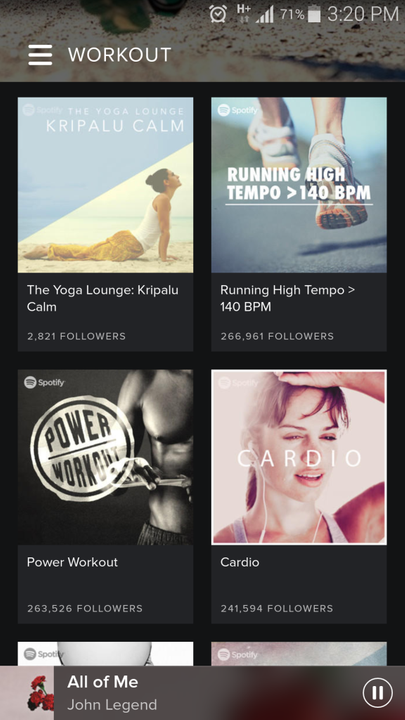 Endless playlist choices. Which would you pick?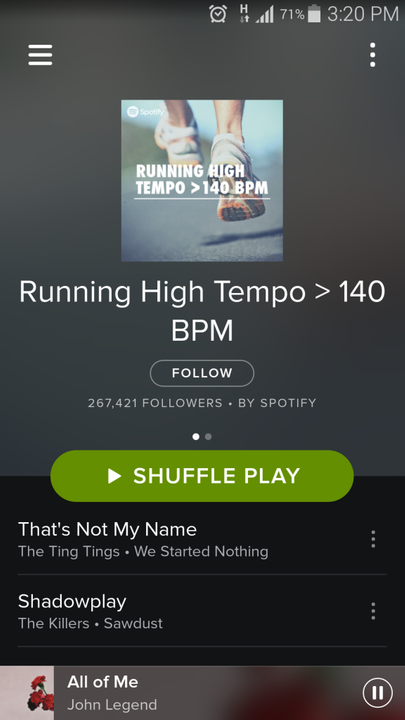 Oh look, a fast-tempo running playlist!
(Notice on the lower part of each image above, you can see the song I was currently playing when I took the screenshot. :D)
I'm still putting together a playlist of my favorite songs for training, but in July (Challenge Roth month!) I'll share the songs that really helped me through training. Here's a sneak peek: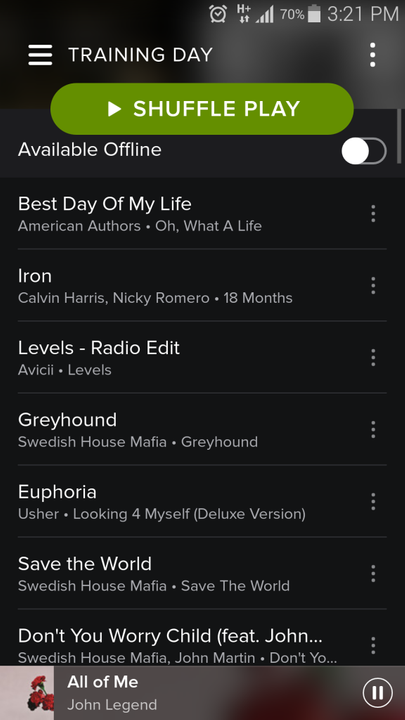 in no particular order (I always hit "Shuffle")
All GoSurf plans come with free Spotify Basic or Premium. You get a separate allocation of data for Spotify streaming, which is on top of the data allocation you have from your GoSurf plan.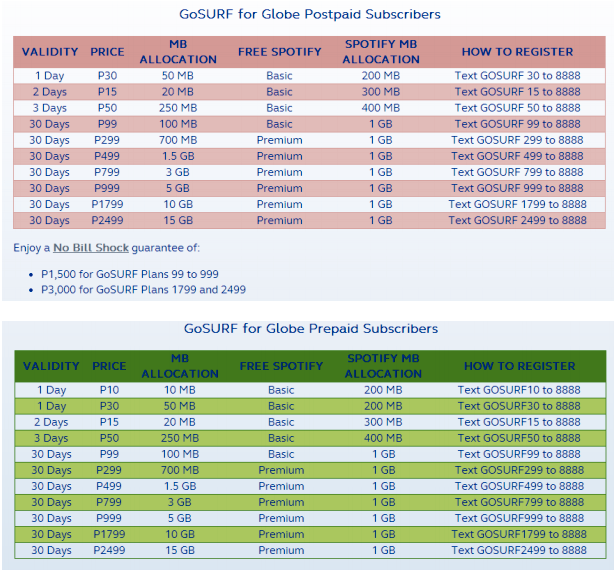 How to register to Globe GoSurf plans and get free Spotify
I was previously on mySuperPlan 999 and subscribed to UnliSurf, which meant with my P999 monthly bill I got 2GB data monthly. When I upgraded to GoSurf 999, I still pay pay P999 a month — but I now have 5GB of data and get Spotify Premium and 1GB of additional data for Spotify streaming. It's a great deal, especially for someone like me who is always browsing information and updating social media on a smartphone, and never in one spot for long. Click here for more info about Globe GoSurf.
Well, I'm off to my Friday dance class. I'm doing a run on the treadmill afterwards and will definitely be plugged into Spotify for that. Can't wait!
Liked this post? Share it!