Today I attended a roundtable discussion with Challenge Philippines race chairman Dave Voth and media partners, and we got the lowdown on the half-iron distance triathlon happening on February 22, 2014 (check out my previous Challenge Philippines post).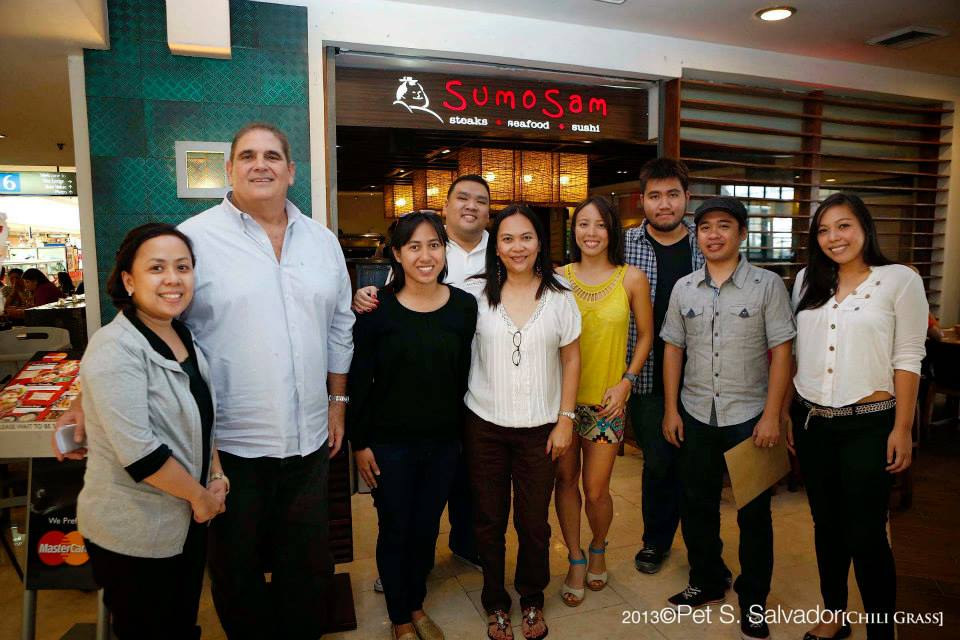 the Challenge Philippines team with members of the media
Dave gave us three major updates about Challenge Philippines. The first one, which I had already hinted at, is that 4-time world champion Chris "Macca" McCormack has confirmed his participation. Macca is the Challenge Family ambassador, but in a year there are only so many of the Challenge Family's 21 races he can participate in so it's great he's chosen Challenge Philippines as one of his first races for 2014.
The second update is relevant not just to professional triathletes, but also age groupers. With a total of USD $50,000, Challenge Philippines has one of the biggest prize pots in the region. This should attract some of the best pros to compete at the race. Even if all we see of them is the dust in their trail, it's only at endurance events like running and triathlon that we can say we shared the same course as the pros.
The top 10 male and female pros will receive prize money, trophies, and gift packs. There is also a Southeast Asia Elite category with cash prizes for the top 3. Lastly, there are also cash prizes for the Elite Filipino Age-Group category: age-groupers who consistently finish on the podium at local races. This frees up the regular age-group podium for mid-pack athletes like myself. 😉 The male and female age groupers with the fastest swim, bike, and run splits also get a cash prize. Lastly, age-group teams get a chance to win prizes, which will be given to the top three teams with the lowest aggregate times.
The third update is for the benefit of age-groupers. While other triathlons give out international racing slots, these are usually given to the top overall finishers. In a first for Philippine triathlon, all age-group participants at Challenge Philippines will have a chance to win an all-expense paid trip to race Challenge Roth, as their names will automatically be entered in a lottery. The winner will be announced post-race.
For those unfamiliar with Challenge Roth, it's only the world's largest iron-distance triathlon, with over 5,000 participants last year. To give you an idea for how in-demand this race is, registration for Roth 2014 closed within three minutes! Not even in my wildest dreams could I imagine going to Roth, so if I get this chance to race it, it would be mind-blowing.
What is Challenge Roth like? Check out this video:

It's the dream of a lifetime.
If those three updates still haven't gotten you clicking over to register for Challenge Philippines, here are 11 reasons to be a part of Challenge Family (or what you get when you sign up):
Entry to Challenge Philippines pasta party on February 21, 2014, race day on February 22, 2014, and post-race celebration party
Challenge Philippines branded finisher's t-shirt
Challenge Philippines branded athletic drawstring bag with sponsor swag, special discounts, and free gifts
Entry to "Win a Trip to Roth" that includes one free entry into Challenge Roth, Challenge Philippines New Balance racer gear, one round-trip airfare, and hotel accommodations
Challenge Philippines finisher medal
Challenge Philippines race water bottle
Challenge Philippines finisher certificate
Challenge Philippines merchandise gift voucher
Challenge Philippines membership card with exclusive discounts, free gear, and benefits at multiple food & beverage, hospitality, and retail outlets
Post-race cool down and recovery massage, including a Nutritional Recovery Package
Ticket with beverage vouchers for February 23, 2014 post-event "Challenge Philippines Beach Blow Out Party and Awards Ceremony"
I'm excited to be part of the Family!
Liked this post? Share it!