There are 52 weekends in a year, but there are certain weekends when events converge… like this coming one. Aside from the NatGeo Earth Day Run on Sunday, fitness enthusiasts can also check out the Milo Nutri-Up FitCon at Globe Circuit Grounds on Saturday, and the Under Armour Test of Will at Bonifacio High Street on Saturday and Sunday.

Milo Nutri Up FitCon on April 16
Even though I prefer to stay fit with swimming, cycling, and running, I know my sport is part of a bigger fitness and wellness community in the country. That community will be converging on the Globe Circuit Events Ground in Makati on April 16, brought together by Milo Nutri Up.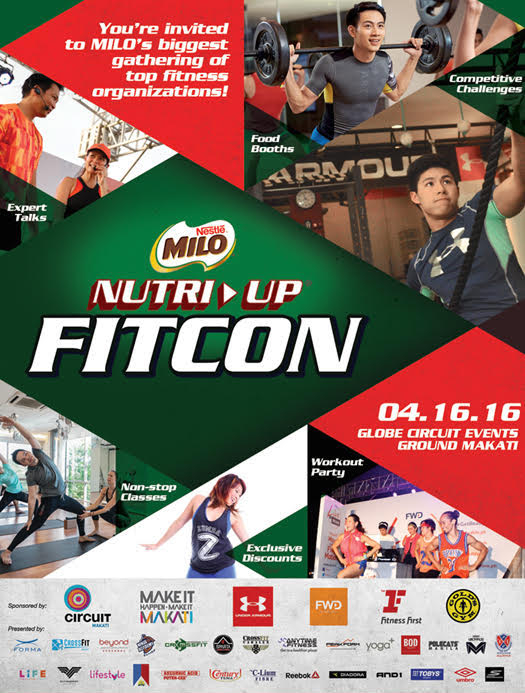 The whole-day MILO NUTRI UP FITCON will have non-stop fitness classes, expert talks, exclusive discounts, competitive challenges, and even a workout party. Joining the event are Milo Nutri Up endorsers Solenn and Erwan Heussaff and renowned fitness coaches Jim and Toni Saret who were a major part of convening the fitcon.
The Philippines is known as a mature market for fitness and health compared with its Southeast Asian neighbors, and this is the first event of its kind locally that brings together competing gym chains, Crossfit boxes, and yoga, dance, and wellness studios. I'm actually quite excited to see the state of the fitness industry in the country, try out a few different classes, as well as sit in on some of the expert talks.
Gates open at 7:00 am with a registration fee of Php 150. For more information and to register online, visit milo.com.ph/NutriUp.
Under Armour Test of Will Philippine Heats on April 16-17
Test of Will 2016 is a Southeast Asia-wide urban fitness challenge that aims to tap into the growing community of advanced athletes, high achievers, and fitness aspirants.
National heats will be held this month of April in Singapore, Thailand, Malaysia, and the Philippines, testing the functional fitness of participants across a series of challenges using calisthenic motion, body weight, and simple gear. The Philippines heat takes place on April 16-17 at Bonifacio High Street.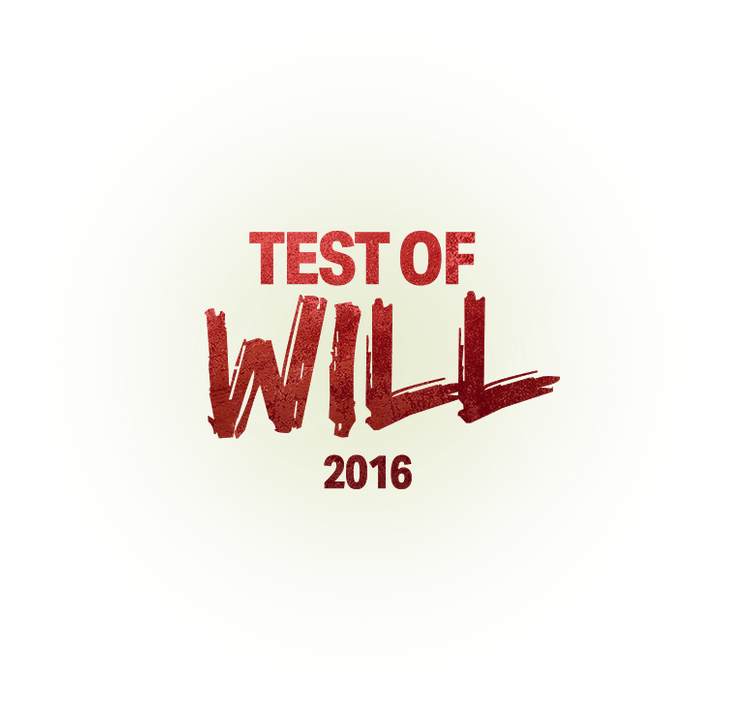 Each Test of Will competitor will have to complete a 4-minute circuit of burpees, squats, dumbbell presses, and pull-ups, doing as many reps as possible of each exercise within 60 seconds.
(Just thinking of doing those exercises makes me go Ouch.)
The two men and two women who score the highest in each country will win a trip to Singapore to compete in the Grand Final on May 28 at the Gardens by the Bay. The overall winners from the final will receive a 12-month Under Armour sponsorship and be featured in Men's Health Singapore and SHAPE Singapore.
Sign-up online here: testofwill.tripleready.com
Fitness can be measured in so many different ways across different sports and activities. What is common is that we all challenge ourselves to get better.
What will you be doing this weekend?
Liked this post? Share it!