When I returned home last week, I thought Phuket was hotter than Manila.
I was wrong.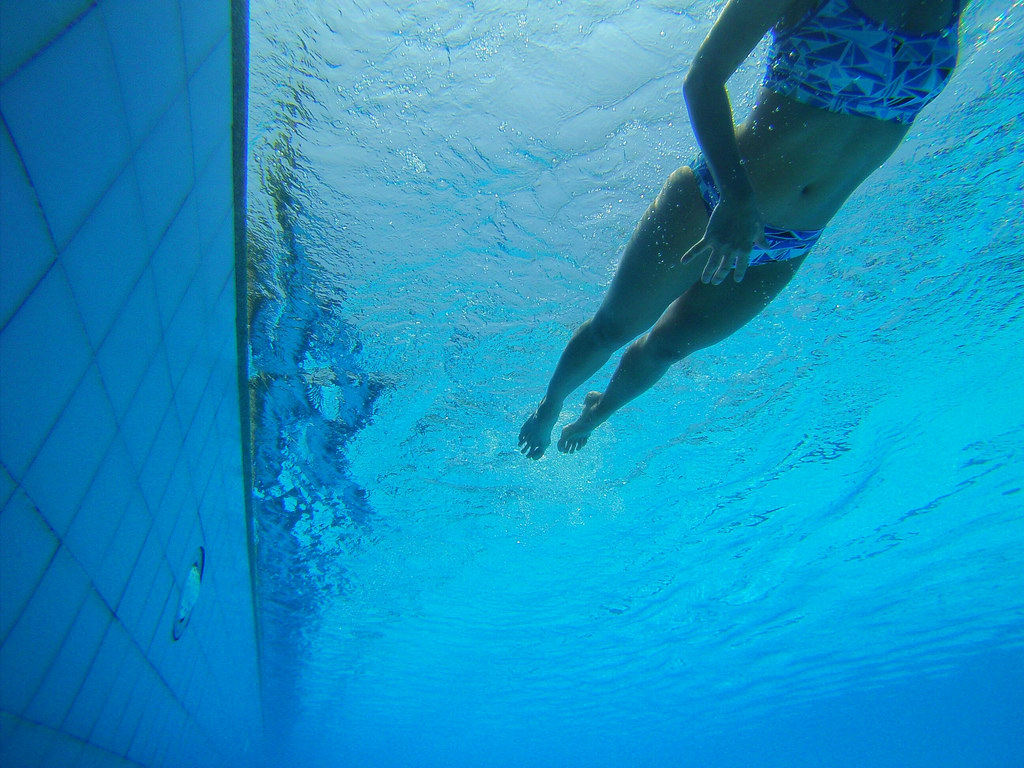 It feels like swimming in hot soup.
Metro Manila's temperature has been steadily rising the past week and I have been doing my best not to be exercising too long in the heat and humidity. Sure I need to be doing some heat training for the Phuket Marathon, but not at the risk of heatstroke!
The first time I ran outdoors this week was at the launch of the adidas BoostManila running community groups on Thursday. I'll write more about it later this week, but the one thing I can remember from that afternoon was that it was hot, hot, HOT! Even starting the run after sunset wasn't enough to keep the runners cool, and the humidity was so high my sweat pooled on skin and I had to douse myself with water to bring my body temperature down after only two kilometers.
Getting in the pool was no respite either; while a midday swim feels like being slowly stewed, even the morning water temperature no longer has that delicious pre-warmup chill.
On Saturday I did a run and core workout at the gym (I love you, airconditioning!) but headed outdoors afterwards to check out the Under Armour Test of Will national heats. I was amazed that there were people at the tryouts even under the midday sun.
I ended up skipping the Milo Nutri Up Fit Con; I was supposed to go after going to a family party, but considering the heat outdoors decided to live to fight another day.
It all came to a head at this Sunday's NatGeo Earth Day Run. I was on pacer duty but it was hard to keep on pace: not only did we have a rolling course to deal with, but the humidity was so thick you could work up a sweat just standing around at 2am waiting for a 3am gunstart. Kudos to everyone who showed up to run.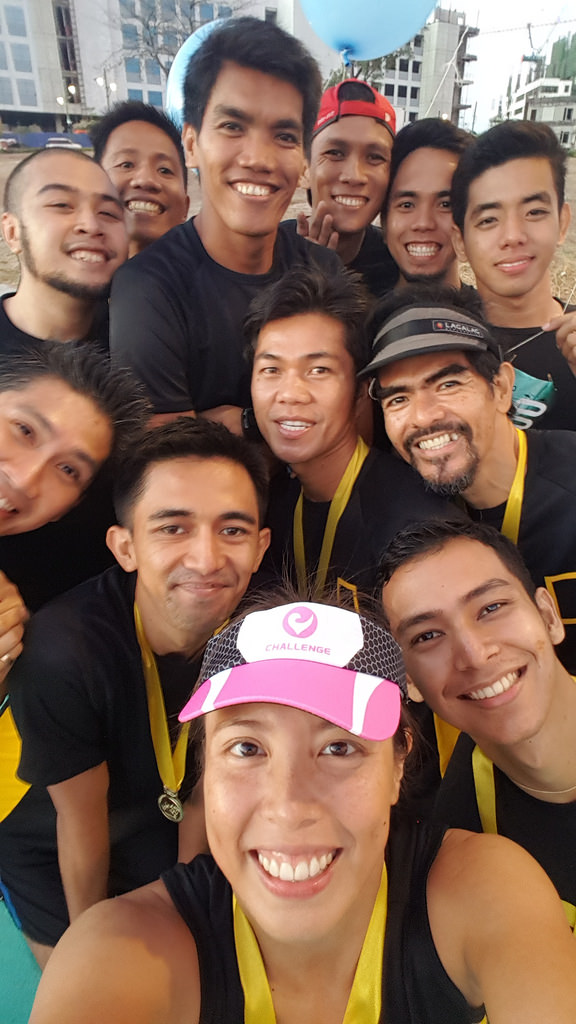 with some of the 21K and 42K pacers
Speaking with my co-pacer Natz after the race, he mentioned that for the past few weeks he had been showing improvement in his run, but had suddenly slowed down that week. He realized it was the heat taking additional toll on his body.
With the daily temperatures showing no sign of letting up, we all really need to take a smart approach to training so our bodies can acclimatize but also recover properly. Heat training is fine, but understand you need to take the intensity down a bit, hydrate well, and cut a workout short and seek treatment if you start feeling any of the signs of heatstroke.
Signs of Heatstroke
high body temperature
altered mental state or behavior, such as confusion, agitation, delirium, irritability
alteration in sweating, such as suddenly not sweating, or breaking into a cold sweat
nausea and vomiting
flushed skin
rapid and shallow breathing
racing heart rate
headache
(Source: Mayo Clinic)
When you're not training outdoors, try to keep cool especially when sleeping. You know how it's really difficult to nod off when you're sweating? Lack of quality sleep impairs recovery. Olympians know that. (Side note: did you know at the Rio Olympics, each country will need to pay to have airconditioning installed in their athletes' quarters?)
Have a safe training week ahead, everyone!