When coaches Dan and Ani Brown went off to Taiwan to do the Challenge Taiwan triathlon two weeks ago, Coach Ani asked me to cover their duties at Pico de Loro Cove in Nasugbu, Batangas.
Pico de Loro is known in the triathlon community as the site of the annual Pico Triathlon, but it's also hosted the recent Salomon XTrail Run and will be the venue for the Aqualogic Open Water Swim Clinic in a few weeks' time.
Of course, my sporty weekend at Pico de Loro involved none of that. Hehe!

Dancing is still sporty!
Instead, I was there to be a dance cardio instructor for the Ms. Philippines-Earth candidates. In the lead-up to the crowning of Ms. Philippines-Earth (who will represent us in the Ms. Earth international beauty pageant), half of the contestants were sent to Pico de Loro for two days of fun activities. Initially, I was supposed to teach a morning yoga class but the coordinators thought it would be too slow-paced (especially for the TV cameras). So, they harnessed my dance instructor skills instead.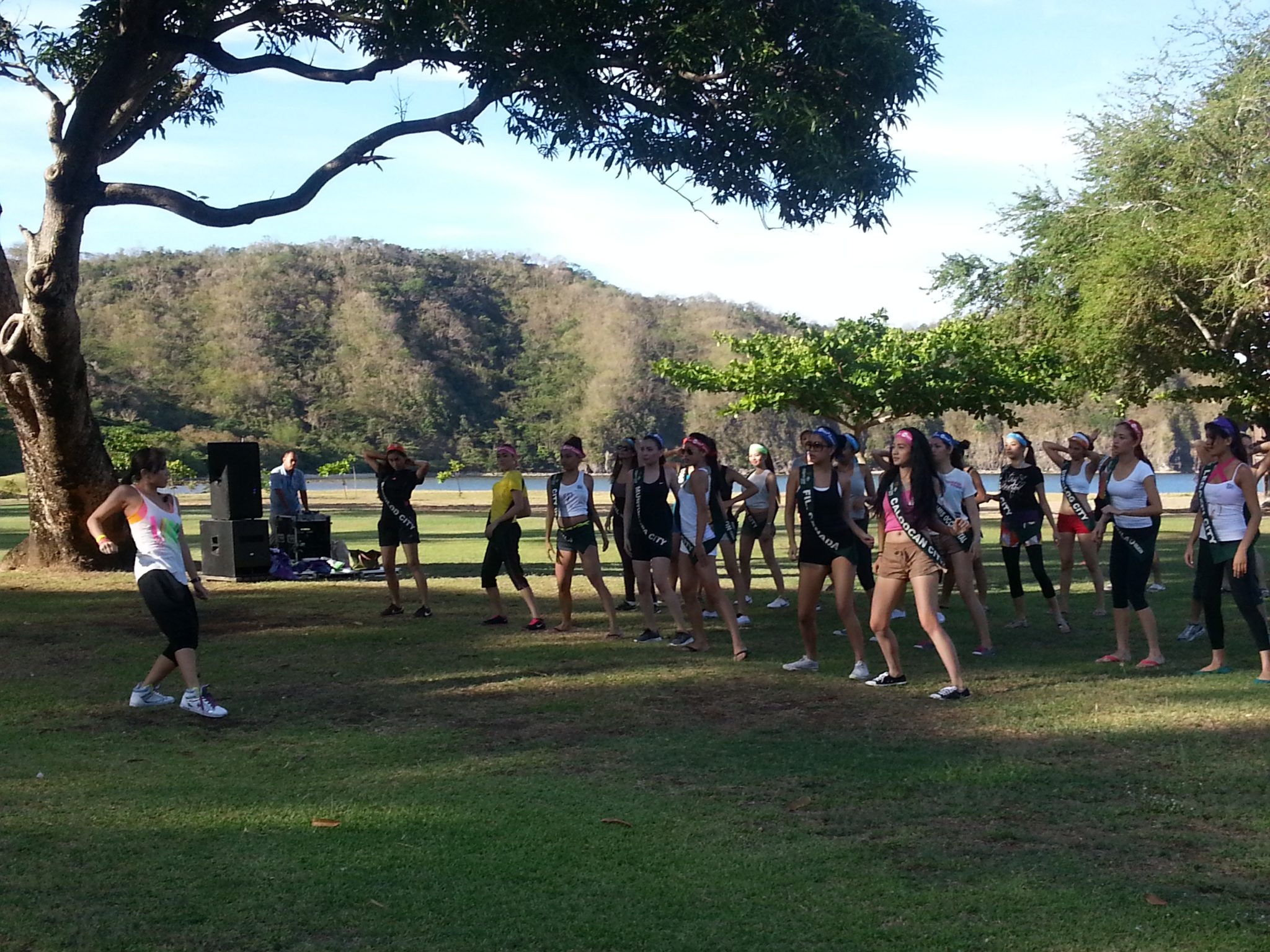 Let's dance!
I held my class on the grass, in the shade of a big tree, with a beautiful beach backdrop. Though the sun was up, the breeze blew cool, and I'm glad to say the ladies had a lot of fun — and that's the important thing!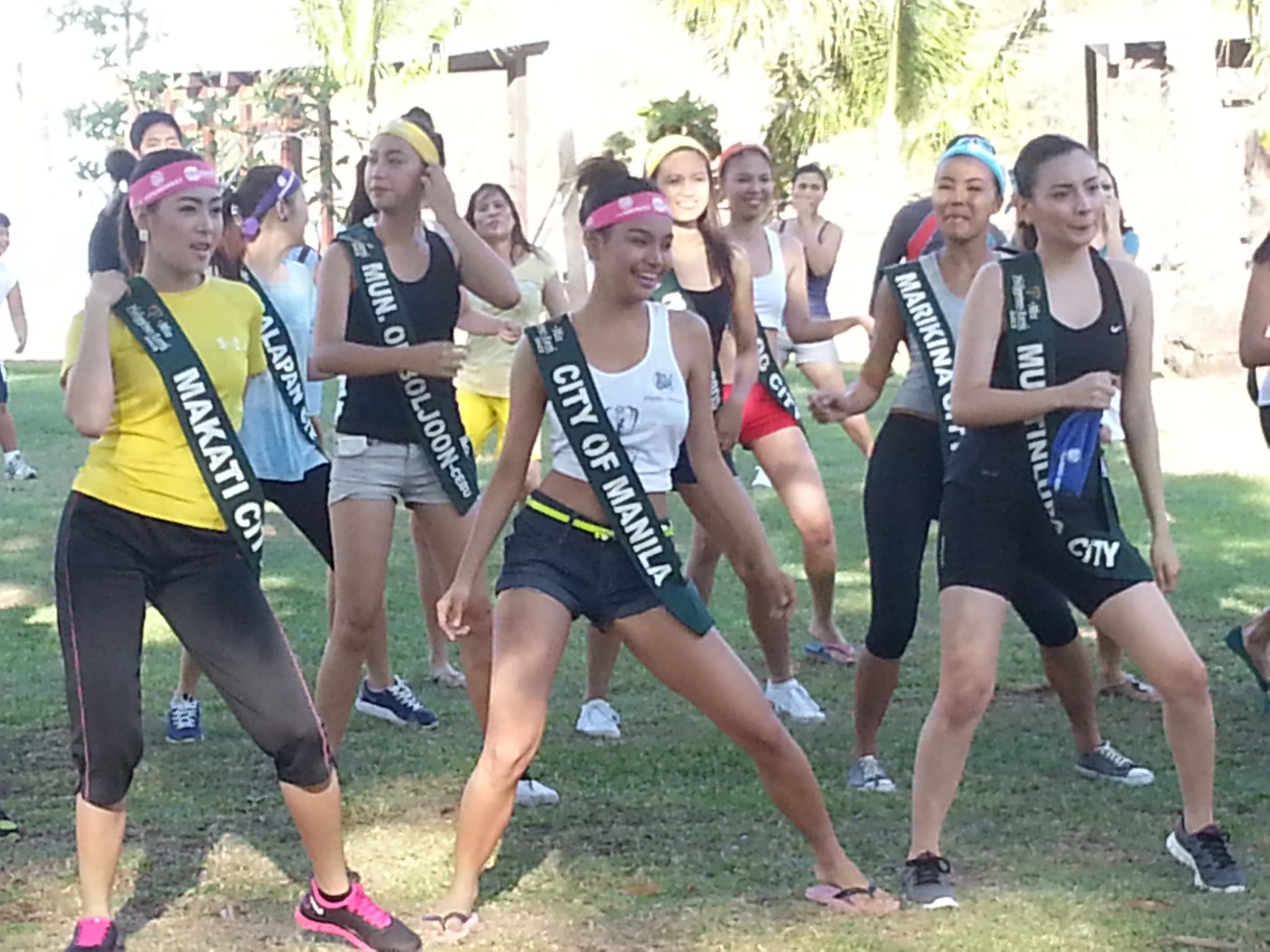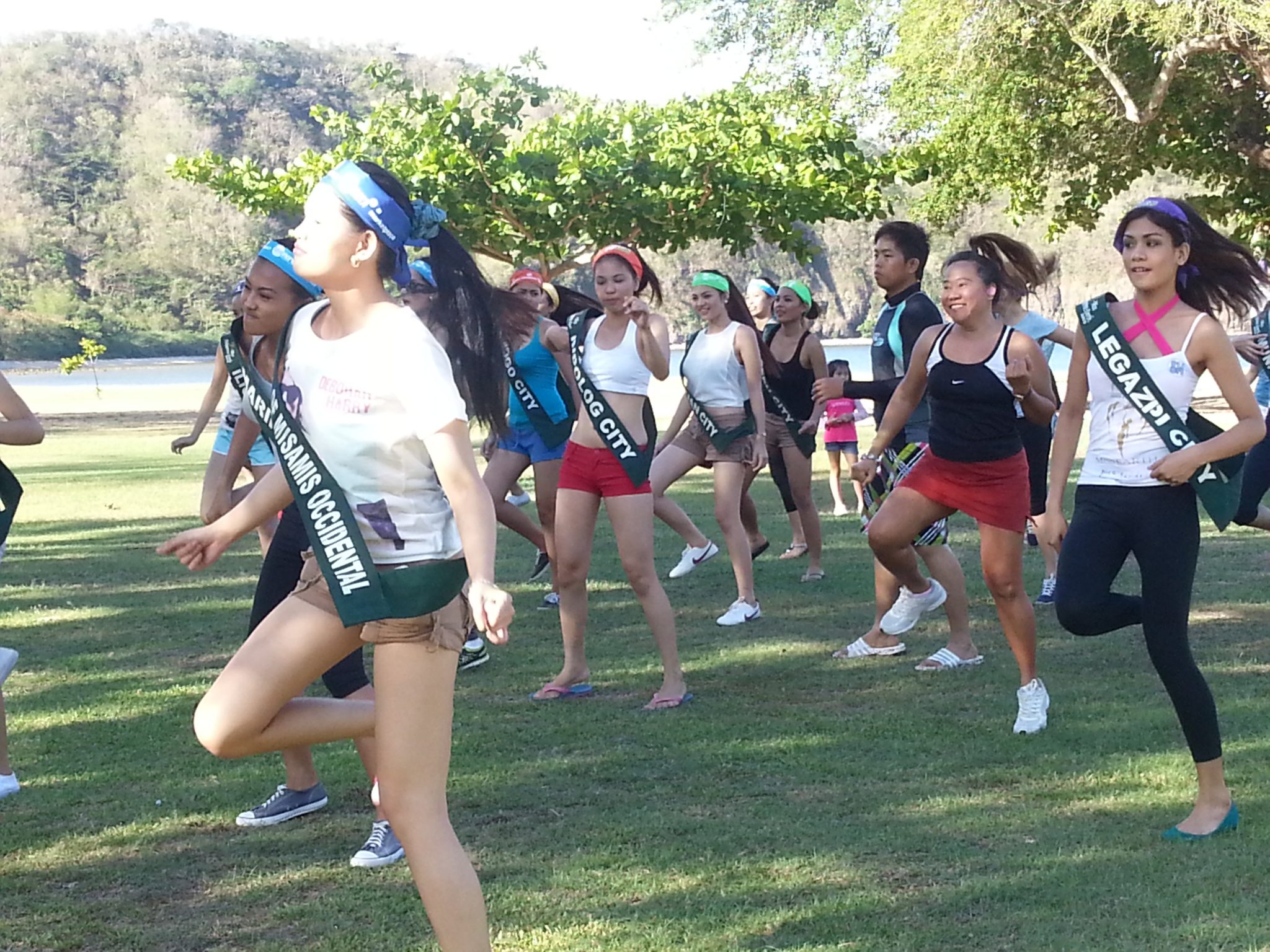 I was also supposed to lead a running group and conduct circuit training at the gym as part of my duties. I managed to sneak in a swim workout the day before my activity at the resort's 50-meter pool, though. 😀
[instagram url=http://instagr.am/p/Y4sFdyvePm/ size=medium addlink=yes]

Got my workouts in. 😀
Pico de Loro is a great venue for sporty activities, but remember that you can take your active lifestyle anywhere you go. Just get moving!
Liked this post? Share it!