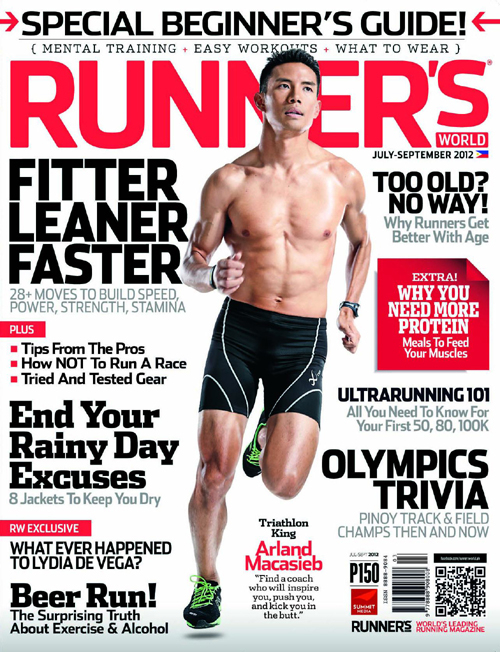 Runner's World Philippines July-September: The Special Beginner's Guide
Have you picked up this quarter's issue of Runner's World Philippines yet? It features the very ripped triathlete Mr. Arland Macasieb (last year's Cobra Ironman 70.3 Filipino elite champion) on the cover, as well as Philippine running legend Lydia de Vega and our Olympians current and past such as marathoner Eduardo "Vertek" Buenavista and this year's 5,000 meters bet Rene Herrera, who ran a personal best of 14 minutes 44 seconds in his qualifying heat.
This issue, dubbed the Special Beginner's Guide, will help you get started on the right foot, whether you're beginning to run for the first time, coming back after a hiatus, or planning to conquer longer distances.
Liked this post? Share it!