Duathlon continues to grow in the Philippines, with Powerman Philippines in its third year announcing that they are the Asian Championships. The 2017 Powerman Philippines Asian Championships presented by Summit Drinking Water will host a minimum of 800 local and foreign participants from all around the world on October 8 at Clark Freeport Zone, Pampanga.
Clark is a well-loved training and racing ground for duathlons and pool-based triathlons, with its wide roads easy to close off to vehicular traffic. The Powerman Philippines race route will also traverse part of the SCTEX.
I personally find duathlons much tougher than triathlons (oh, my legs!) but duathlon definitely has more space to develop in this country. There aren't many people who take to swimming readily, and the lack of access to cheap swimming pools hobbles triathlon development. In contrast, duathlon already has a ready market of cyclists and runners who are eager to take on the multisport challenge — cyclists learning to run off the bike, and runners learning to ride hard.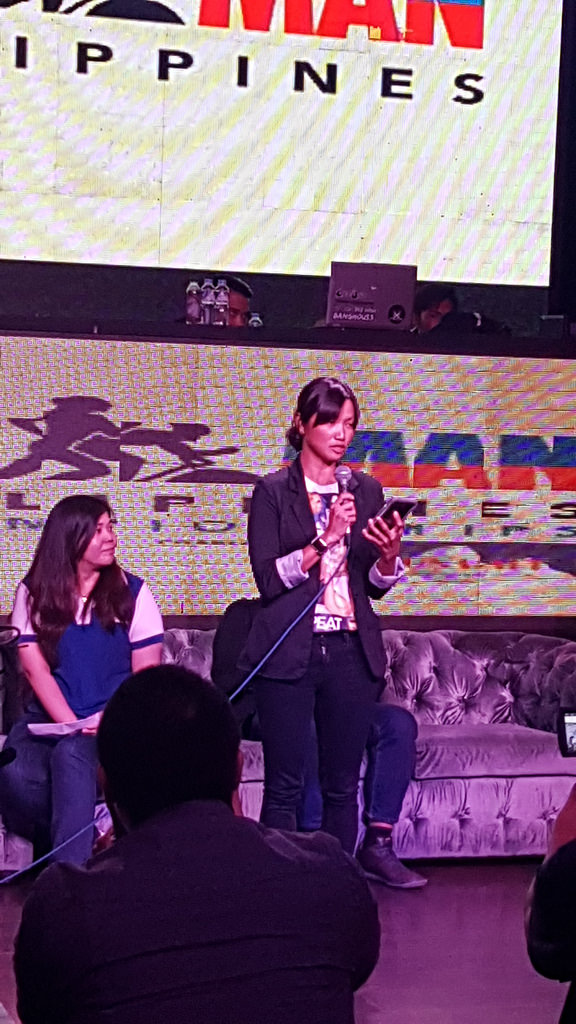 Powerman PH general manager and former national athlete Kaye Lopez
"The driving force behind this year's event is to bring the Filipino duathlete to the world stage," said Coach Kaye Lopez, Powerman Philippines general manager. The ultimate goal is to send the top Filipino duathlete to the 2019 Powerman World Championships in Zofingen, Switzerland. Powerman Philippines is also a qualifying event for the Powerman World Championships.


some photos from the media launch
The race features categories Powerman Classic (10km run-60km bike-10km run), Powerman Short (5km run-30km bike-5km run), and Powerteens (5km run-30km bike-5km run for youths). There is also a relay option for those who would like to race with their friends.
Powerman Philippines also offers free Power Training sessions with their expert coaches to help guide those new to duathlon.
Registration is now ongoing online at powerman.ph. Here are the registration rates:
Teams can also avail the 4+1 promo, where the fifth registrant gets 50% off their registration fee. Here are the mechanics.
Powerman Philippines Team Promo 4+1 Mechanics:
The Powerman Philippines Team Promo is available for Powerman Classic and Short categories only.
To avail of the Team Promo, four (4) individuals with the same team must register for Powerman Classic or Powerman Short only (online and in-store registration).
Send a proof of registration of the four (4) participants with the same team to registration@powerman.ph with the subject 'TEAM PROMO' and indicate the category (individual) that the fifth person would like to join.
Powerman Philippines will send a unique code within 48 hours for the 50% off code to be used upon the registration of the 5th individual (online registration only).
For more information and updates, head to powerman.ph or follow the Powerman Philippines Facebook Page.