After using certain energy gels for long-distance races, I've become wary of them due to the unintended bathroom consequences. 🙁 Over time my gut has become intolerant of these former favorites, and I've gone so far as to avoid using them even in shorter events just because I don't like my stomach roiling when I'm trying to enjoy post-race festivities.
When SWIMBIKERUN.ph admin Carlos de Guzman (no relation :P) sent me a box of e-Gels to try, I told him I would do so in training, since I've been desperately trying any kind of nutrition to see what could work for me in my upcoming races next year. I'd rather not have to chew bananas while running…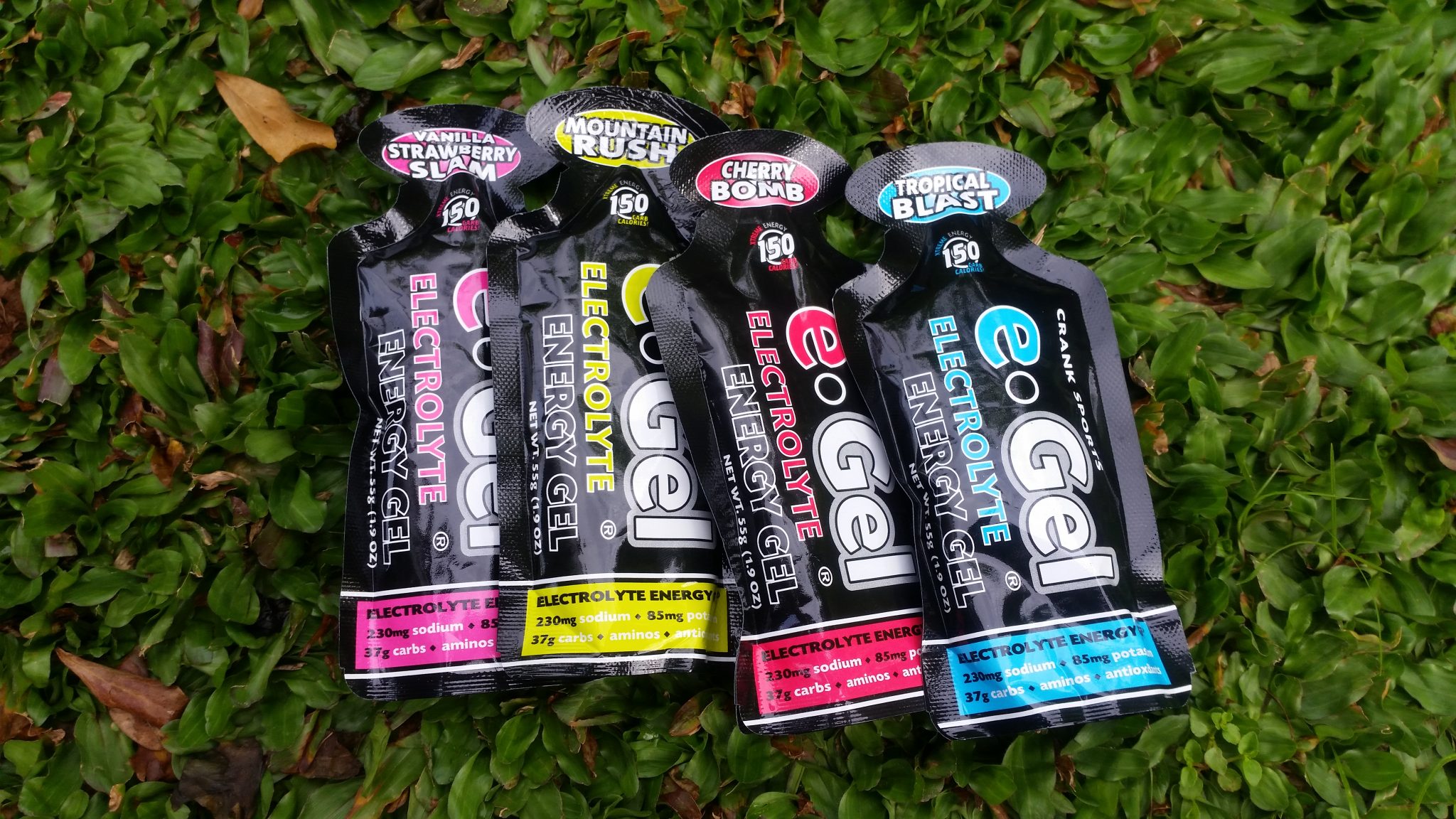 e-Gel by Crank Sports
e-Gel is low in simple sugars, made of high-grade maltodextrin, and is gluten-free. According to its literature, being low in sugar means it doesn't spike blood sugar which can lead to a crash or bonk, and the maltodextrin is a complex carbohydrate that releases energy more evenly into the bloodstream. And with many people now becoming aware of gluten sensitivity, being gluten-free means a lower risk of irritating the gut.
e-Gel also sets itself apart from other energy gels by promising not just calorie replenishment, but also balanced electrolyte replacement. It has more than five times the sodium and twice as much potassium as other energy gels. This means that if participating in long events where electrolyte imbalance is imminent, you only need to carry e-Gels and drink water, instead of also having to carry an electrolyte replacement solution or tablet.
This is particularly important for me because I don't seem to absorb sports drinks properly anymore (the drinks that contain a combination of calories and electrolytes). Instead I have to source my calories from solid food, and dissolve electrolyte tablets into plain water. While this has worked out for me in triathlons where I have bottle cages for water and the bike bento box to hold my electrolyte tablets and food bars, when I get on the run I have no time or inclination to carry a water bottle around to dissolve my electrolytes into.
I was able to use the e-Gels on two training runs; the first one quite hesitantly and only one gel packet. Then I spent the next few hours waiting for a call of nature, which never happened. So I was ecstatic about that! The next time I used the e-Gels was on a long run, and I took one before the run, and one halfway through. Again I waited for a gut reaction, but it never came.
So I finally used the e-Gel in a race, the New Balance Power Run. While with my previous gels I'd grown accustomed to the big hit of energy that follows after taking a gel, and then the need to forestall the crash by taking another gel, with e-Gel the energy was very constant and sustained. Because it has a more liquid consistency, I was also able to swallow it quite easily with a few sips of water at the stations. And I'm happy to report that I never got a hint of a cramp even while running at some of my fastest speeds over that distance.
Now I'm out of that sample box of e-Gels, but I can just as easily order more e-Gels from the SWIMBIKERUN.ph Online Shop. An e-Gel is P95/piece, which is about P10 more expensive than my former gel brand, but each e-Gel packet contains 50% more calories than the old brand; per 100 calories, e-Gels are more economical.
Check out these nifty comparisons (prices in USD$):
e-Gel vs. Gu
e-Gel vs. EFS Shot
Race-day nutrition is a tricky subject and everyone is unique. But it really is quite important to get the hang of so you can reach your full potential. I'm still fine-tuning my own race-day nutrition, which may be different in open running vs. triathlons. But I'm glad I have the e-Gel option now. 🙂
e-Gel is available from the SWIMBIKERUN.ph Online Shop, all Secondwind Running Stores, The Brick Multisport Store McKinley Hill, and All-Terra Cyclery stores in Ortigas Home Depot and Robinsons Galleria. Like their Facebook Page E Gel Philippines to get the latest news and updates.
Liked this post? Share it!