Inspiring stories surround us everyday. You just have to know where to look, but there's always someone who wants to take that next step, to challenge himself or herself and move out of their comfort zone.
Thank you to the 17 people who submitted answers to the question "How will I challenge myself this year?" and entered my contest for a pair of Mizuno Wave Rider 17 shoes. For me you're all winners already!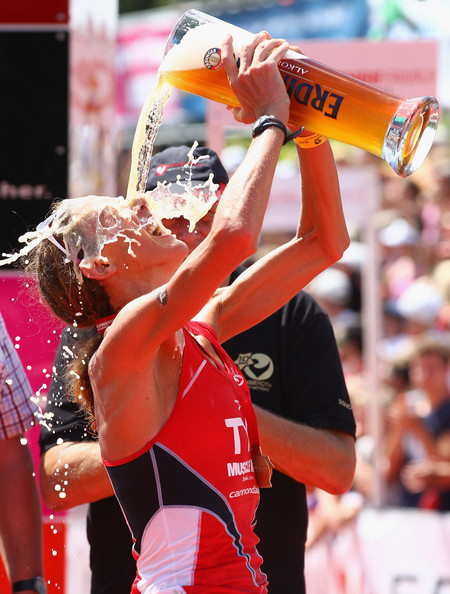 Alas, only one person can win the prize, so I'm going to have to pick someone. Here are the honorable mentions:
Adrian O'Brien wrote:
With the help and support from MaccaX group. I decided to return to my 1st ever ironman race. I 1st raced Ironman Wales 2011. What a shock to my system. Now I'm getting ready to return & face those demons head on. More running and serious training. 140.6miles to glory
Charisse Yatco wrote:
Every serious runner/athlete knows that we have to sacrifice things and get out of the comfort zone in order to achieve our short and long term goals and of course, to be the best that we can be every time. It may be a small sacrifice as giving up a night out to run smoothly in the morning or slowing down your pace when you've been wanting to just speed up (or vice versa) or it can be as big as career involvement or saying no to a platter of chocolates in front of you. Yes, that's big. Lol!
So how will I challenge myself this year?
Run a full marathon for the first time?
Yes, definitely that's a goal.
Run a full marathon abroad?
Aaahh big dream!
Beat my half marathon PR?
Yes, always a goal.
Win a short distance race?
Yes, why the hell not?
And for me to achieve those goals, I know that I still have a lot of hard trainings and lifestyle adjustments to do.
But above everything, I think the biggest challenge I can give myself this year is to finally reach my career goal as an Occupational Therapist and at the same time balance it with my running life. And when I finally reach that goal, I will be capable to create my dream job which is to combine helping PWDs including those with psychiatric cases, and my favorite thing in the world which is running. All else will follow. 🙂
"'Cause it's a dream of a lifetime."
Definitely. 🙂
Liezel Hau wrote:
I've always been afraid to run. I don't really know why, but just wearing the shoes and trying to go out there absolutely terrified me! I don't know if it's the fear of getting hurt, getting tired, not having time, or just plain failing at it. Every now and then though as I drive on my way home after work. I see someone running. I always wonder what makes her run, but as i get a closer look, I see how happy and confident she seems. Right then and there I feel a spark in myself.
I challenge myself to run this year! I know for most of you it's already easy and not as much of a challenge, but for me, my challenge is to start. To have my own starting line, and never again be afraid of having a finish line. This year I will be a runner!
Lester Tabada wrote:
How do I challenge this year?
Funny I'm not aiming to win a pair of shoe, and, as a runner, I wont dream of PRs. I want to challenge myself that this year I want to promote the gift of Running to the devastated communities here in Leyte. I know there's a lot to be done after Yolanda humbled our island. But hey, life goes on, the road is still and we will keep Hoping and we will keep running.
I'm blessed to be a part of a great running organization who not only run but also supports the community. So as one of the leaders of the TOES running club of Tacloban, we will be challenging ourselves to spread the message of Hope through our sports. And yeah, we will be hosting more free fun runs for the benefits of the Yolanda survivors! So who needs a PR?
Thank you all for setting out your goals this year. I hope you achieve them!
The winner of a pair of Mizuno Wave Rider 17 shoes is…
Keysi Nunez. He wrote:
I was a smoker for 16 years, averaging 1 pack a day. When I quit, I gained weight fast and was at my heaviest last September 2013, at 170+ pounds. All my pics at the time showed a dark chubby boy, with a lot of tattooes, and no neck. I was disgusted with how I looked and how unfit I was.
I started running September last year. My wife nagged me about not having any physical activity, two of my best buddies are triathletes, and Noelle's been an online friend since The Man Blog days. All the influence to live healthy and be fit were there. I just needed the right push.
My first run was on September 8, 2013, 12:39 PM. I ran 2.72KM for 23 minutes. After my run, my wife was beaming with pride. Since I started running, I have put a total of 335 kilometers behind me. I lost more than 23 pounds, and have never felt so fit and happy with my body.
"How will I challenge myself this year?"
1. I wanted my first race to be a 21K race, but I signed up for the Pinoy Fitness 10K-Sub 1 race instead. My friends were surprised when they found out that I was joining this hard and challenging race.
2. Run 21K in the NatGeoRun finishing in 2 hours and 20 minutes.
3. Run another two 21K races beating my personal record every time.
4. Run my first full marathon early next year, 2015.
Dear Keysi, I hope these new Mizuno shoes will help you in your quest to challenge yourself in running this year. I've known you for a while now and I'm so proud of you for taking charge of your health.
Without challenge, we do not grow. 🙂
By the way, registration for Challenge Philippines 2015 is now ongoing! Log on to the Challenge Philippines website here: challengephilippines.com.ph
Liked this post? Share it!