I received some really disappointing news last week that derailed my planned race at Challenge Barcelona with MaccaX this May. At the same time, I realized we have so many great races here in the Philippines that I haven't done yet! I'm still thinking about it, but I'm definitely interested in joining the Defy 123 Triathlon on May 25, 2014 in Panglao, Bohol.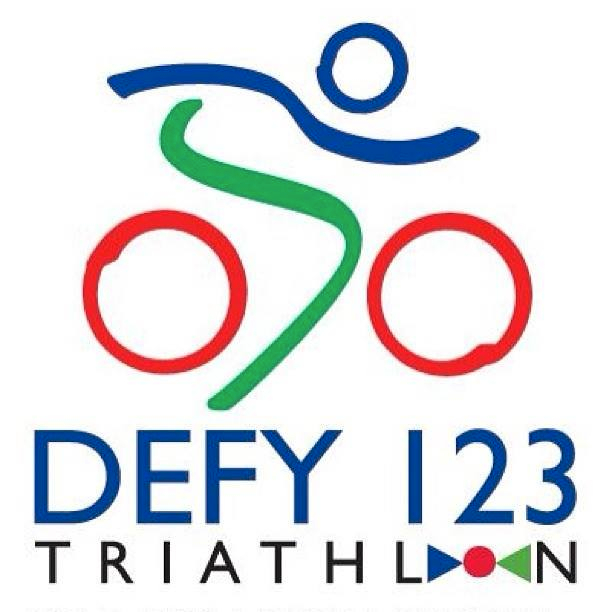 Defy 123 Triathlon was the people's choice for Triathlon of the Year at the 2014 SWIMBIKERUN.ph Awards and has gained traction as a really fun and challenging race that's different from everything else out there.
Here's why: Defy is composed of a 1-kilometer swim, 110-kilometer bike, and 12-kilometer run. No other triathlon locally has this format, but what sets this apart even more from other races is the draft-legal bike leg. Most triathlons are non-drafting, at least for the age groupers like myself, so we're not allowed to enjoy the energy-saving benefits of riding directly behind other competitors.
With drafting allowed, strategy is different. For instance, you're a strong swimmer so you come out of the water early. Out of transition you may be riding alongside other strong swimmers, but are they stronger than you or weaker than you on the bike?
Then team dynamics come into play. You might soft-pedal and hang back, waiting for other members of your own triathlon team to catch up with you. They weren't as fast out of the water, but since there are more of them and working as a team pulling strong, they're able to make up the lost time.
Once you're safely in your own team's pack, if they're gunning for the team award they'll have to protect the weakest member so that person makes it back to transition with plenty of "gas" left in the tank to do well on the run. The time of the last teammate across the finish line determines the team rankings.
This is also one of the few races not starting at the usual time of 6am. The gunstart is 10am, which gives you plenty of time to enjoy the hotel buffet breakfast, take care of business (ahem), and get your head wrapped around what's to come. The only unfortunate consequence of the late gunstart is that you're doing most of the riding under the noonday sun, which is why I asked my page followers this question:
To make up for this, Defy is also the only triathlon with an airconditioned and covered transition area. This will be a nice cool respite between each leg of the race — I only hope I don't get tempted to stay there and DNF!
Part of the proceeds from Defy 123 will be used in the rebuilding efforts for Bohol. Last year's race happened the day before the big earthquake hit the Visayas region.
Defy 123 men's winner Michael Murphy rides past Baclayon Church
Baclayon Church after the quake
As triathletes, we can get locked into doing the same standardized distances over and over again — Olympic/standard, half-ironman, ironman. But to grow we should always look to stretch ourselves and see what we can do. Races like Defy 123 are a great venue for that.
with the Ceepo guy Jerry Santos
with the Defy organizing team
Plus, my Ceepo aero roadie Mako is perfect for this race! I can't wait to put her through her paces.