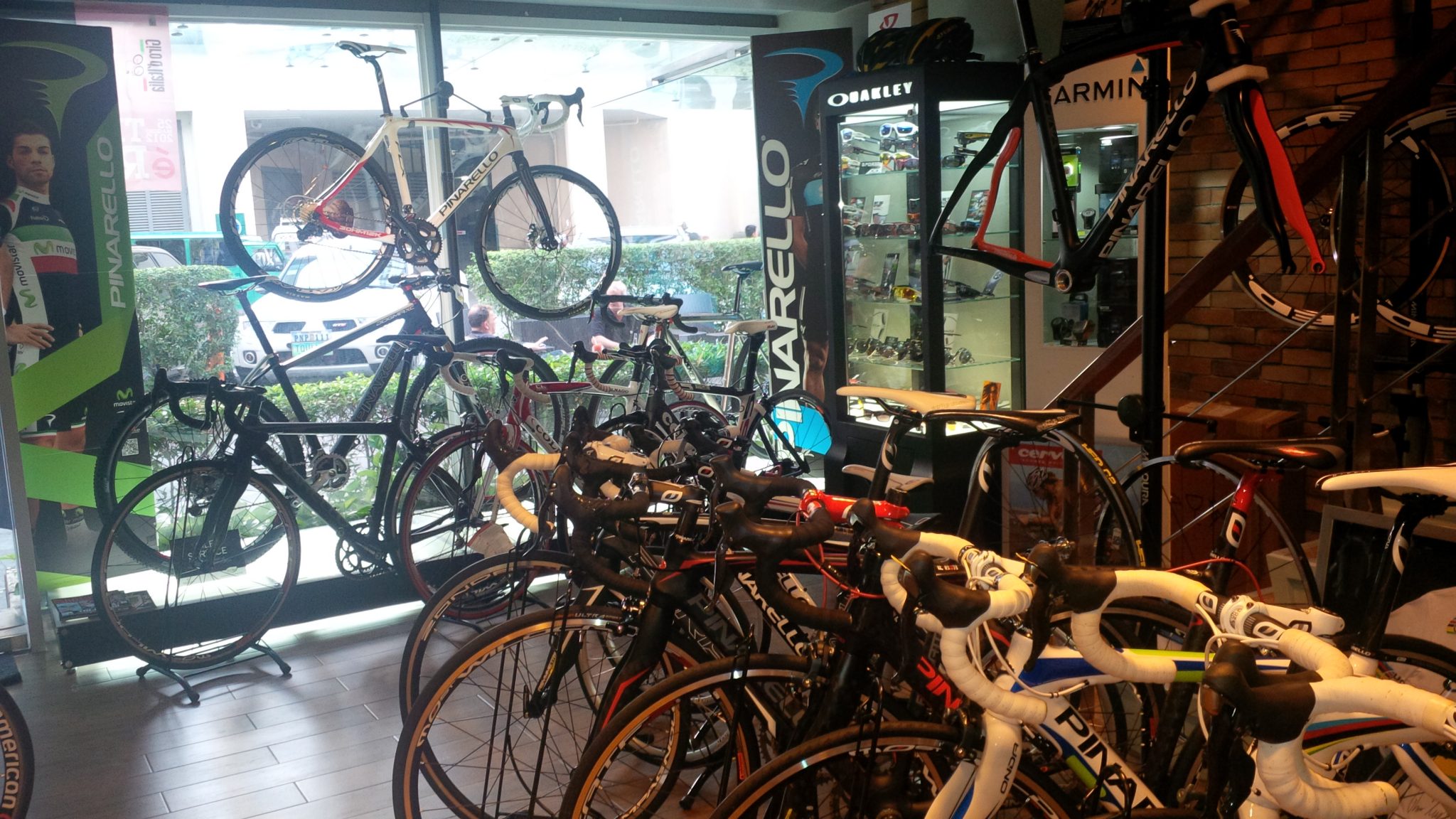 Bike! Bike! Bike! at Primo Cycles
I stopped by Primo Cycles the day before my SuBIT weekend to buy a new bento box for my bike. While there, I happened upon Glenn Colendrino doing a Retul bike fit for one of the customers. We shot the breeze for a bit since we were both doing SuBIT.
I first met Glenn during one of The Next Step Tri Camp weekends last year when he demo'ed the Retul bike fit system for us. Glenn is a Retul University certified fitter with a master's certification and additional expertise in cycling insoles and time trial bike fit. In cycling, you not only need to buy the right size of bike, but you also must make sure your position on it is one that will balance power and comfort so you can perform well. Retul gets rid of the guesswork and eyeballing.
Coach Ani de Leon-Brown gettin Retul'd
Glenn asked me if I'd ever gotten bike-fitted before. I told him that while I'd gotten a bike fit before buying my bike, I hadn't had one since. Most adjustments to my bike Loki had been made based on rough eyeballing by manongs at bike shops. Definitely nothing scientific or quantifiable.
I mentioned that I was doing the 5150 standard-distance triathlon in June, and he said, "Let's see if we can't get you a faster bike split at 5150." It was too late to get a Retul bike fit for SuBIT, so he told me to come see him again after. And so I did!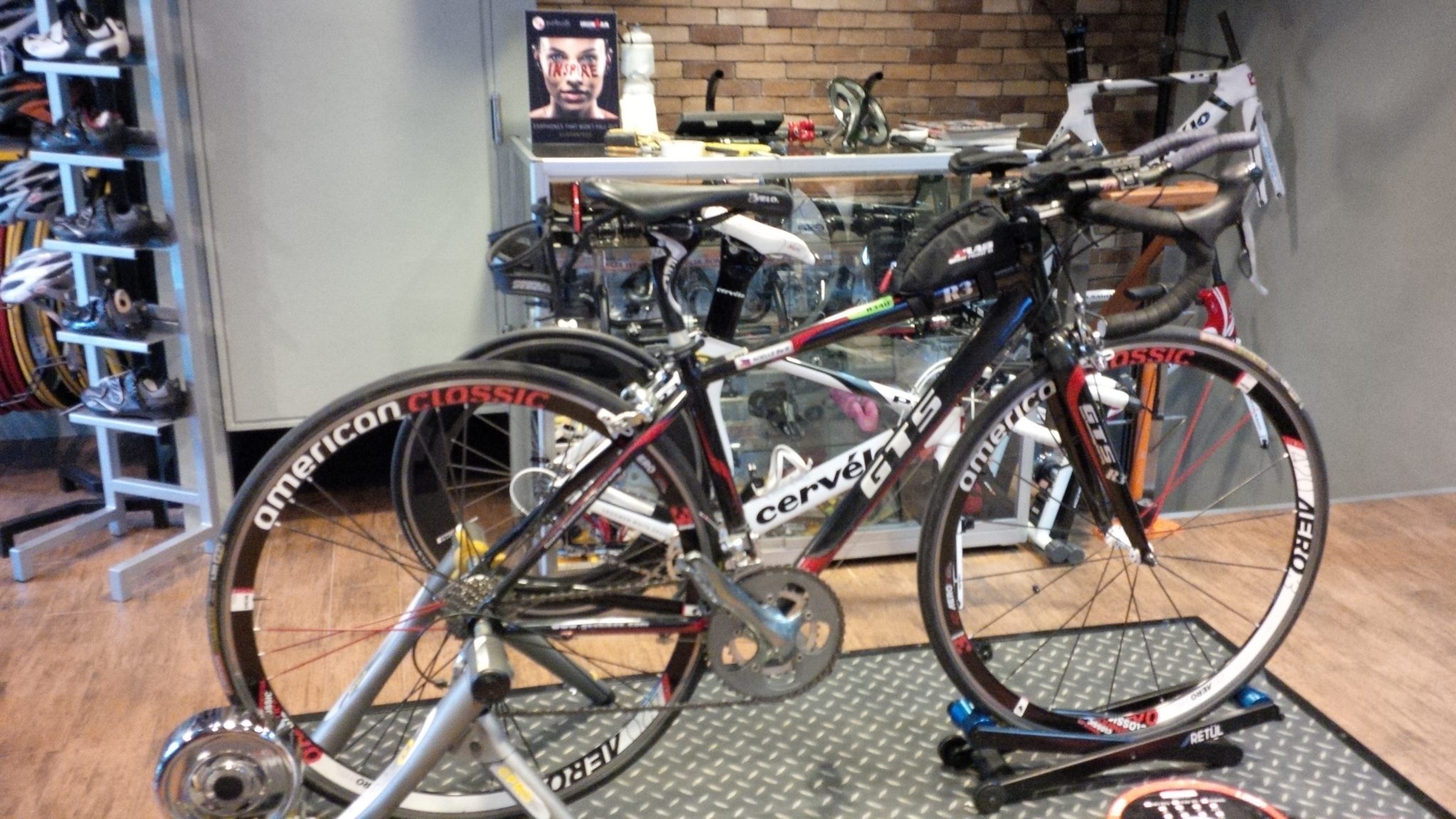 Loki before the Retul
Glenn told me he'd seen a photo of me on my bike at SuBIT. I'm not going to post it here but I can describe it as looking really amateur and painful.
First we started with me on an examination table to check my flexibility and range of motion. (Quite good, by the way. Thanks to BODYBALANCE!) Then he checked my feet and told me they were pretty neutral, no excessive pronation. The last test, he made me lie on my back and sit up while keeping my legs extended, and that was when we saw my leg length imbalance. My left leg is slightly longer than my right, but not so much that I'd need a wedge placed in my right bike shoe to even things out.
So far, so good. It was time to get fit(ted)! The Retul bike fit system uses the Vantage Motion Capture System with a wireless harness and 3D motion capture.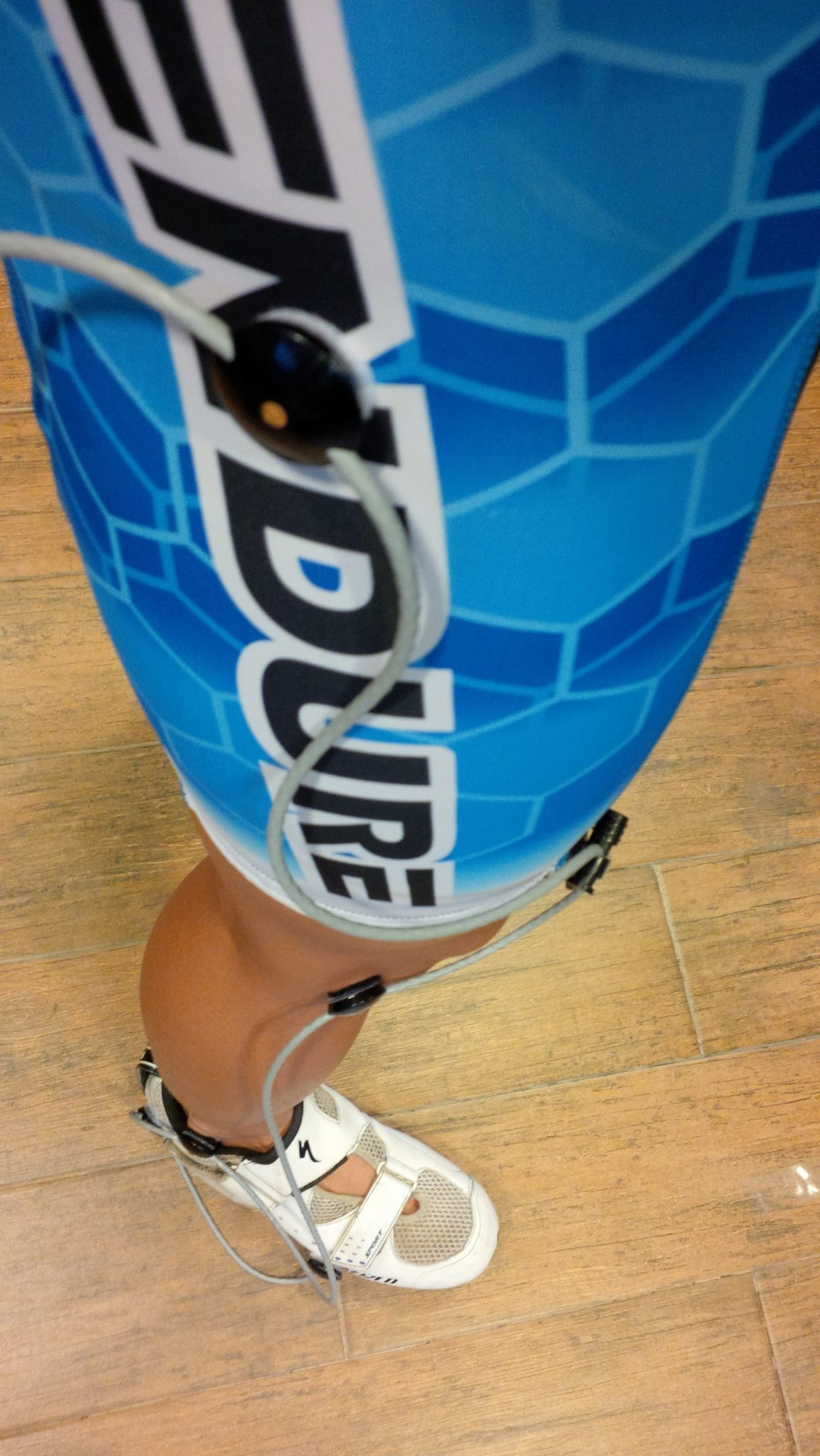 harnessed!
The wireless harness was stuck onto key parts of my anatomy so the 3D motion capture system could see the angles my body made while I pedaled. This data would be recorded and displayed onscreen so Glenn could figure out which parts of the bike needed adjustment and how much.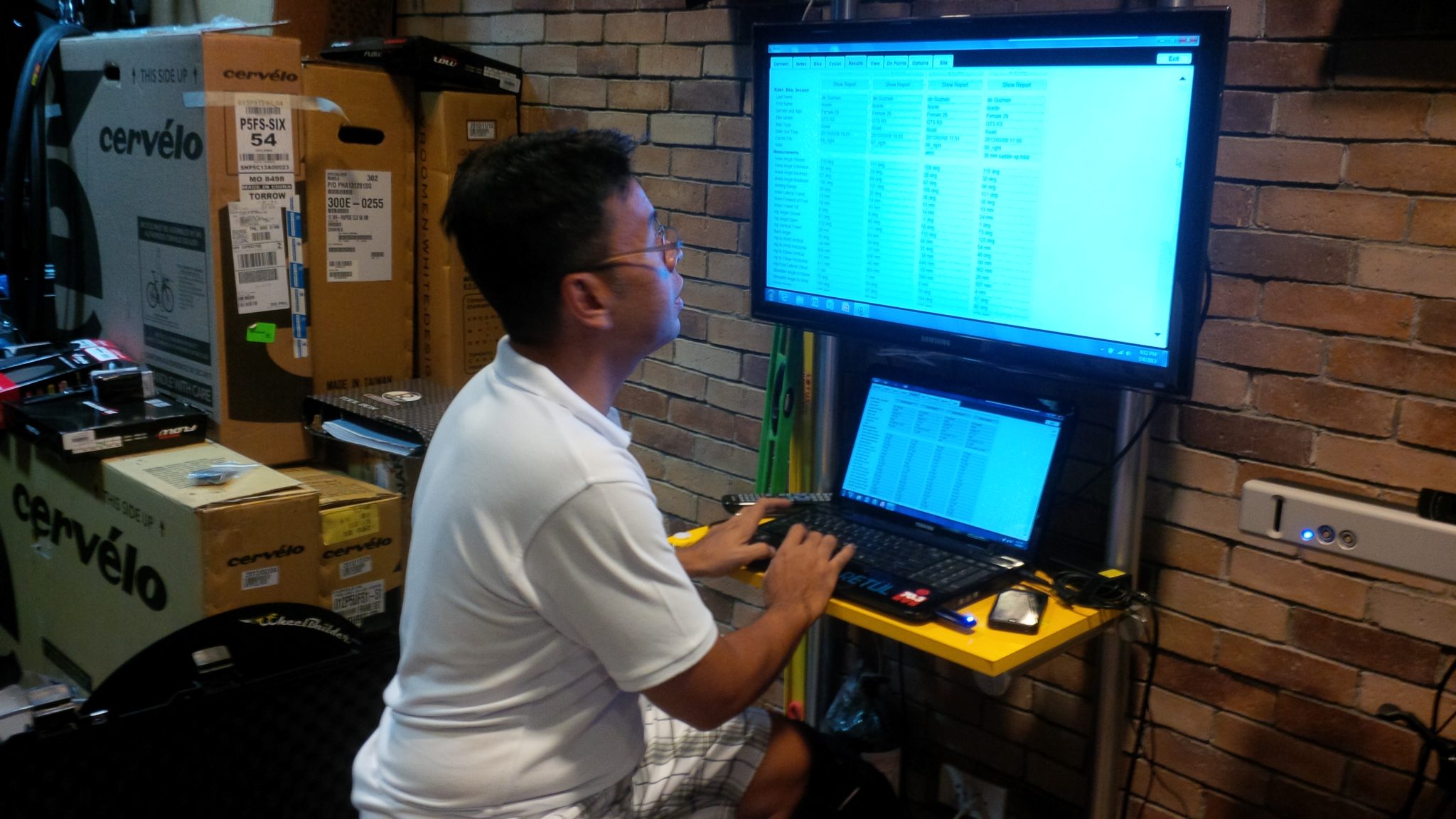 Glenn takes a look at my angles
It turns out my saddle was too low, my aerobars quite high (they had 10mm spacers and I didn't know!), and my seat was too far back. This affected my pedaling, leading to what Glenn called a "dead stroke". Yikes!
The only positive thing we saw from that initial measurement was my knee trace. My knees go straight up and down parallel to the bike frame, which is efficient and also healthy for the knees. Apparently, this doesn't happen quite often?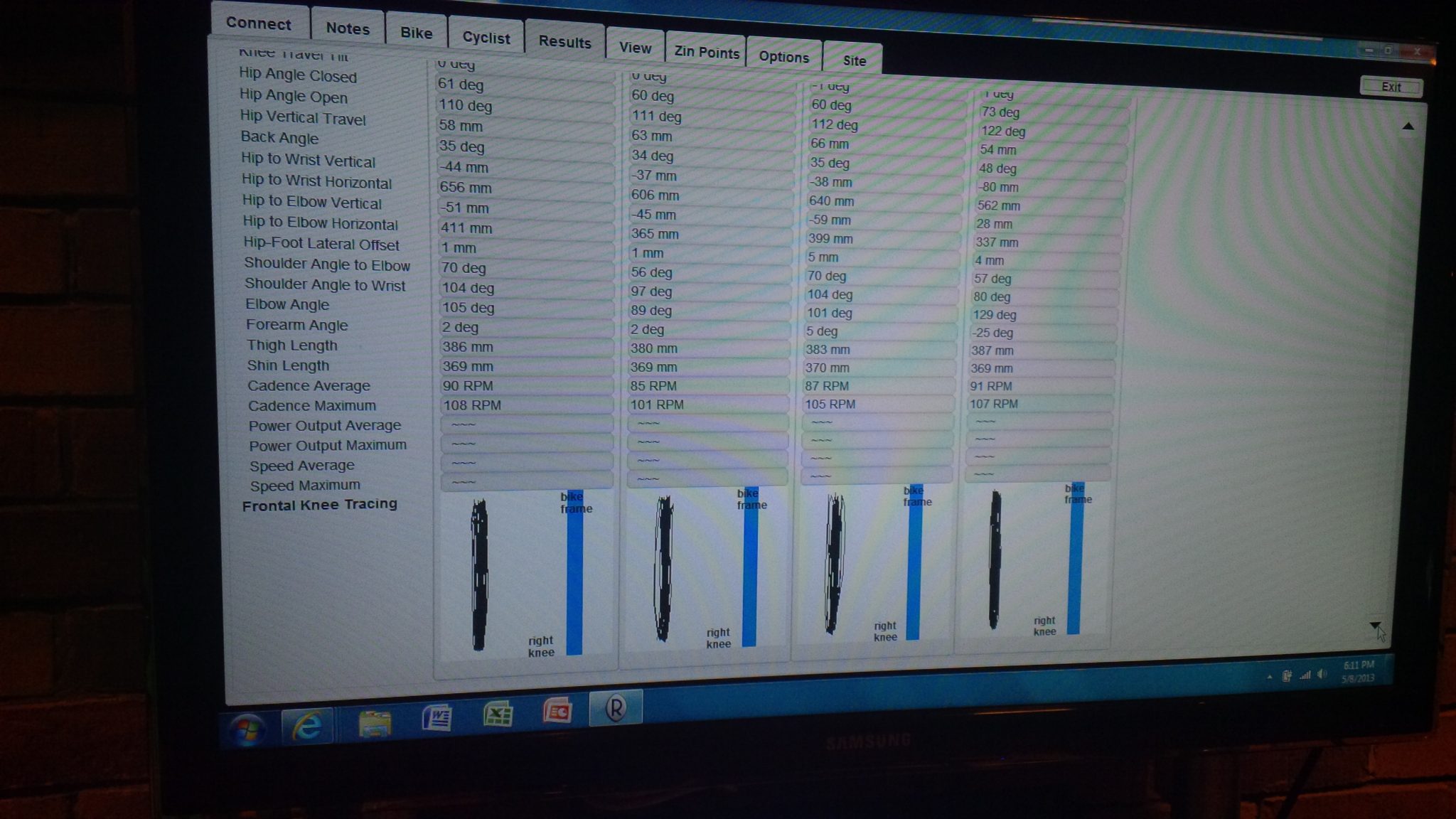 my Retul measurements, latest one on the left
Over the course of the hour, we took measurements after every adjustment. He said that even if what I had was a road bike, we could tweak it so that it could approximate a tri bike's geometry, which meant I could run faster and more comfortably off the bike.
He ended up raising my seatpost by more than an inch (!!!), moving my saddle forward, and removing the spacers in my aerobars and leveling them. The end result is a more aggressive bike position.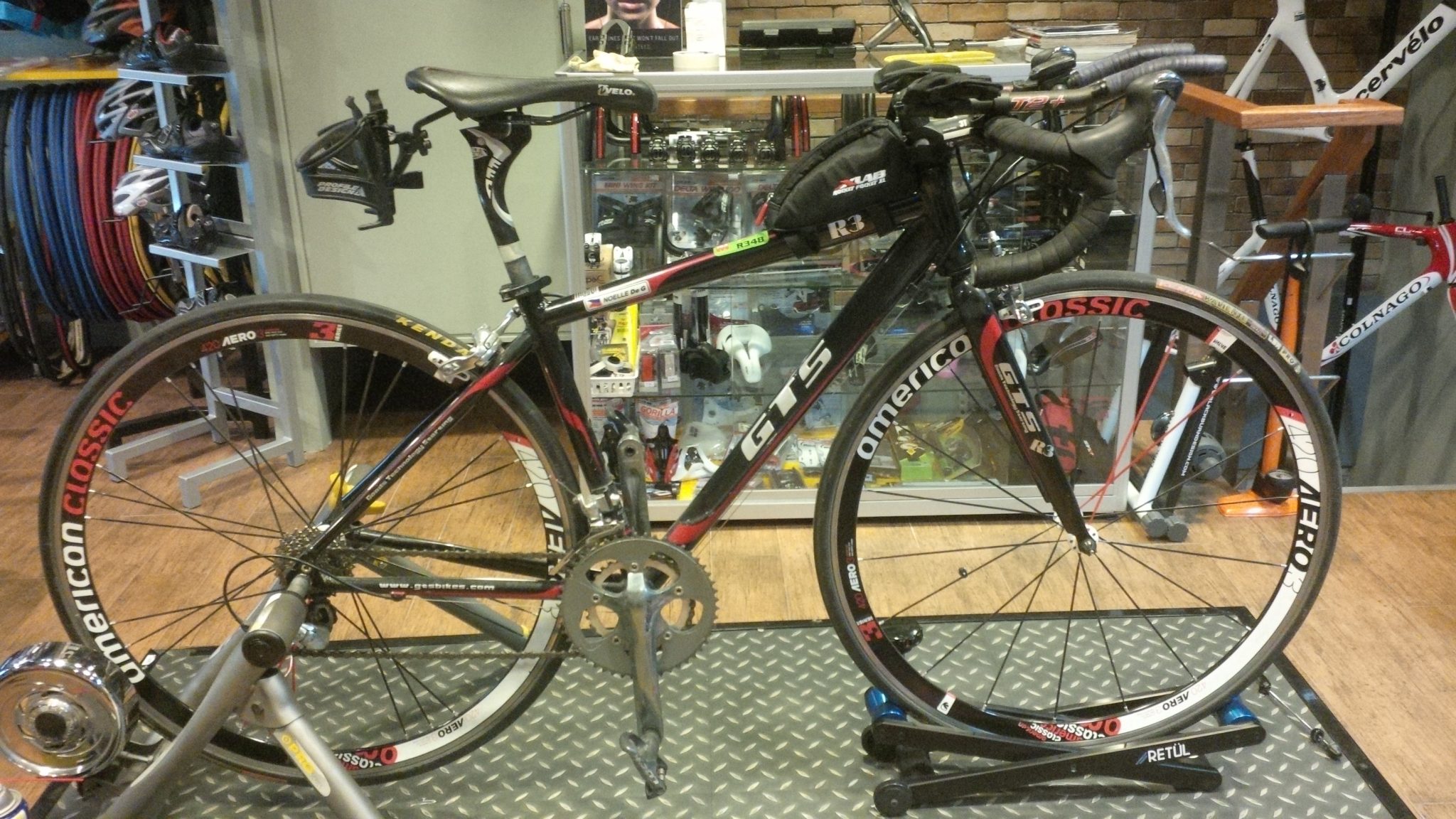 Loki after Retul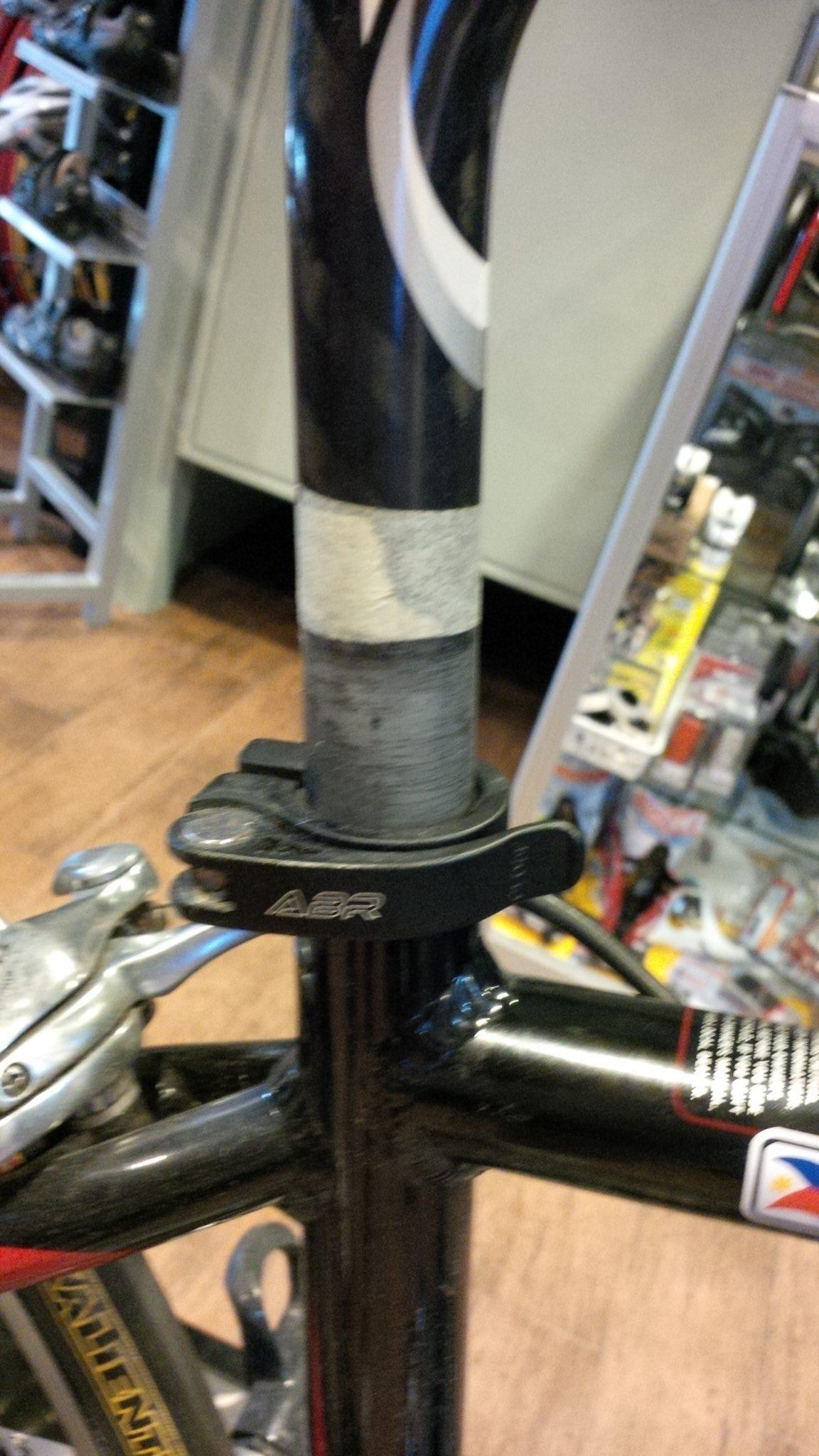 Seat post raised more than 1 inch.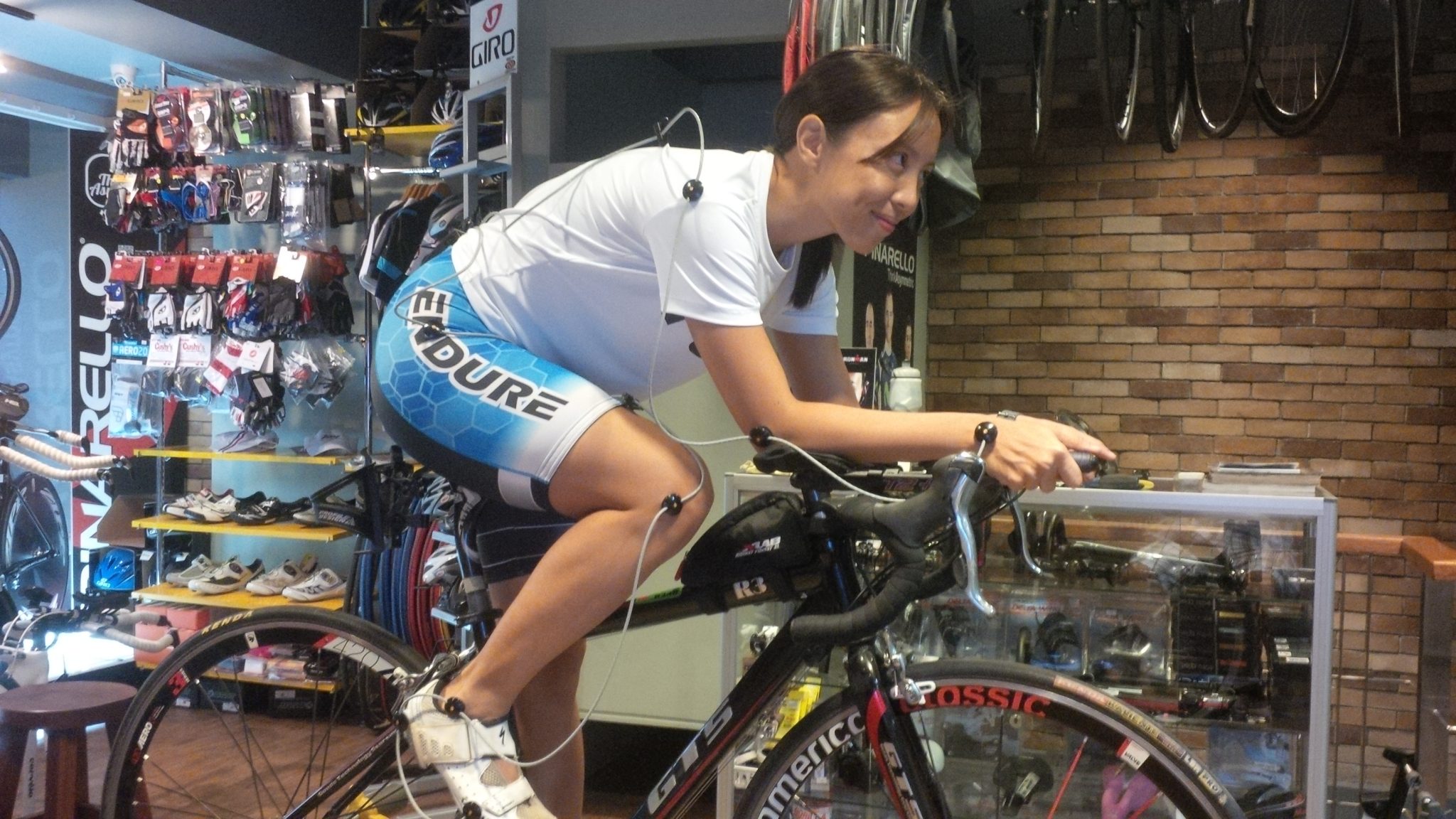 That feels good!
I felt good on the bike trainer; even without changing to a lighter gear, I could pedal the same cadence with less fatigue. But the true test of the Retul fit came when I rode Bugarin on Saturday and Nuvali on Monday.
with Mark Gorriceta at our U-turn at Mabitac
I've ridden up Bugarin before, but never went down to Mabitac and back. Strangely enough, I enjoyed the long climbs and dreaded the winding descents. I didn't feel any warning twinges of cramps, despite the ride being 20 kilometers more than the SuBIT bike course.
I targeted the same distance (60 kilometers) at Nuvali, but planned to do a short run afterwards. Nuvali has less vehicle traffic so I could really hammer the flats and downhills, but it was the first time I rode most of it (including uphills!) on the big chain ring.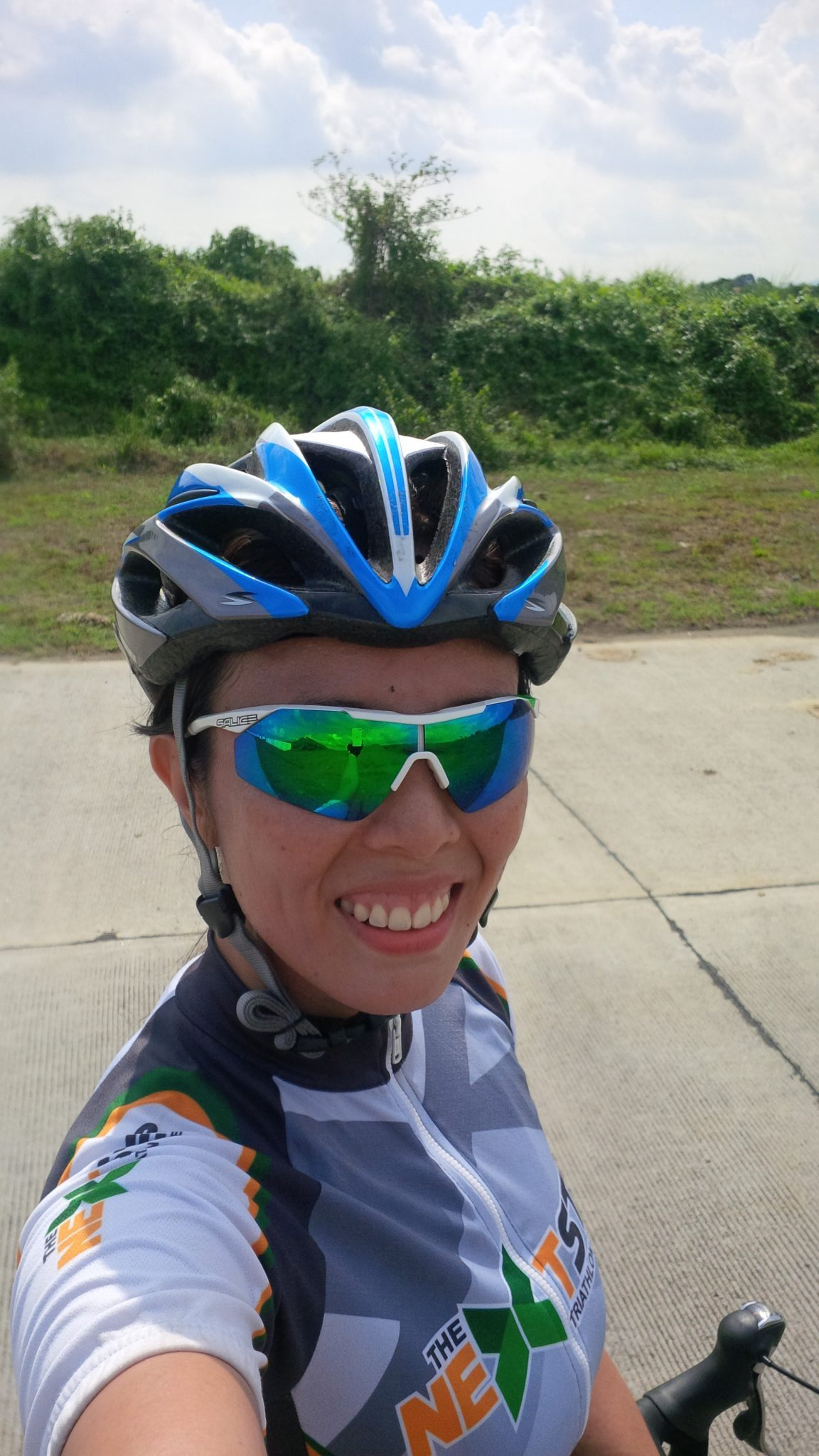 smiling after completing an uphill at Nuvali
After I stowed my bike, I ran for 10 minutes under the scorching late morning sun. I felt overheated, but hooray, no cramps!
I'm looking forward to crushing my standard-distance triathlon time at the 5150 race next month. Getting Retul'd has put me in a great position (pun intended!) for the rest of the tri races I'm doing this year including the big one in Cebu.
A Retul bike fit is complimentary upon purchase of a bike at Primo Cycles, or priced separately at P8,000. Primo Cycles is located at Unit 125 Forbeswood Heights Condo. Rizal Ave. cor. Burgos Circle, Bonifacio Global City. To learn more about Retul, visit Retul.com.