I don't know who started the trend of running or working out with full-on headphones, but I can think of three reasons why you shouldn't. Reason #1: YUCK! Think of all the sweat and moisture trapped between your earlobes and the "cans". It's a fungus-fest waiting to happen! Reason #2: Aren't they heavy? Sure some headphone models hook over your ears so they don't fall off, but can you really turn your head without accidentally pulling them off?
Reason #3: Why wear cumbersome headphones when Yurbuds is here? More and more people are turning to Yurbuds to keep music pumping in their ears. Ironman athletes Chris "Macca" McCormack and Mirinda Carfrae both use them in their training sessions.
[youtube url=http://www.youtube.com/watch?v=Q8wPgsyc9-Y]
Yurbuds is now the #1 selling water-resistant sport earphone in the US, and they're continually innovating!
At last year's Ironman 70.3 Philippines I received a pink version of the Ironman Inspire line. Whenever brands decide to create women-specific versions, frequently the design philosophy is merely "shrink 'em and pink 'em." While the pink Ironman Inspire earbuds fit my ears perfectly, I know many other women who find them still too large.
Instead of just shrinking the earbud, Yurbuds conducted research to understand what it is we women actually need. As a result, the Inspire for Women is tailor-made for women's ears.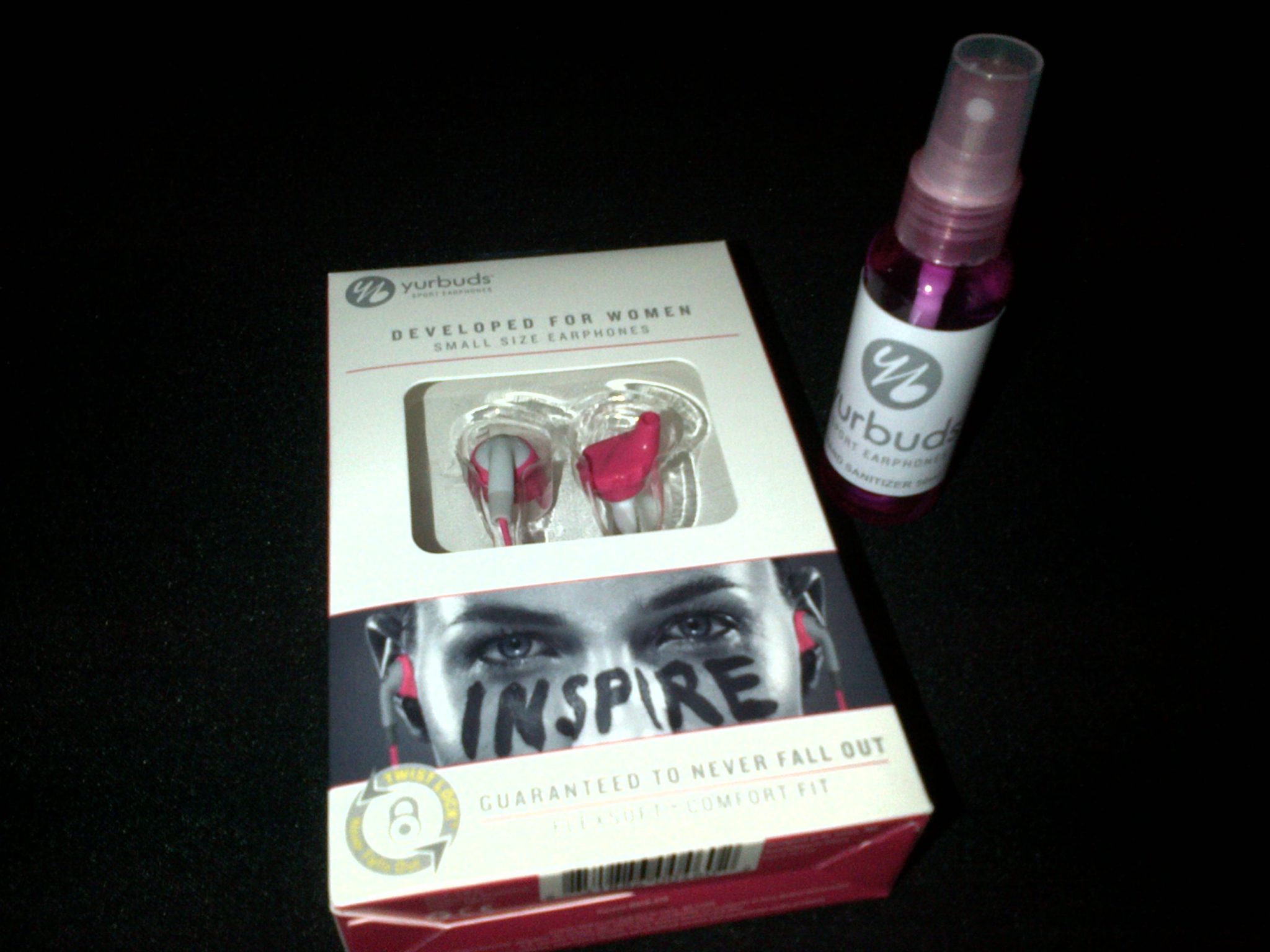 Yurbuds Inspire for Women
Guys check out the new Yurbuds model at the @RUNNRstore booth in the #ColorManilaNiteRun activity area. It's the new woman-specific one!

— Noelle De Guzman (@KikayRunner) February 23, 2013

I received a pair of the Inspire for Women at the Color Manila Nite Run when I bumped into the distributors at the VIP tent (thanks, Maiqui and Gianina!). My first impression of these earbuds? They are so delicate and lightweight that they made my already kikay pink Ironman Inspires look hulkish in comparison. (The Inspire for Women also comes in a beautiful light blue.)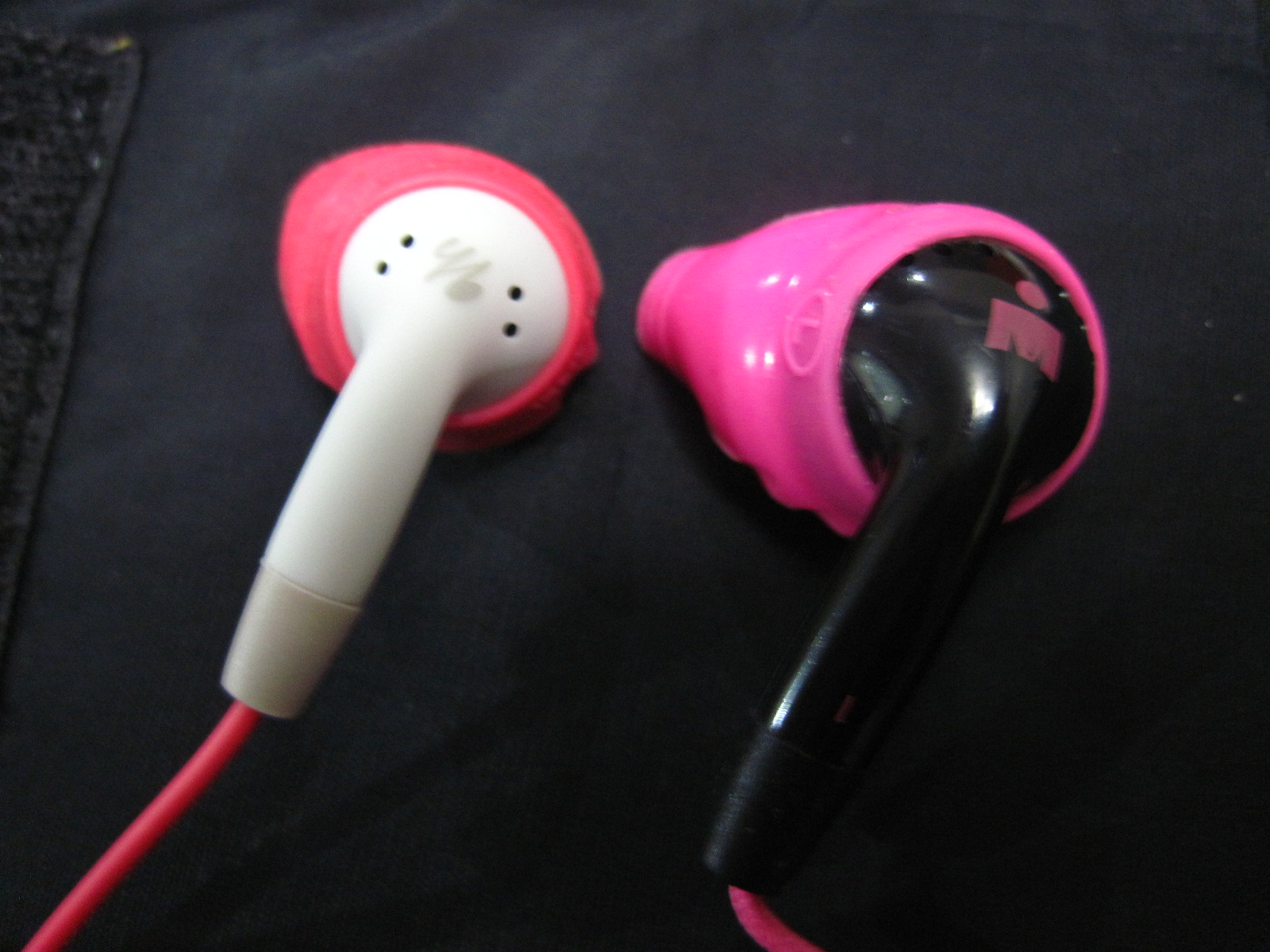 side-by-side comparison of Inspire for Women and Ironman Inspire
Yurbuds' patented earbud design guaranteed never to fall out of your ears sets them apart from competitors. The women's Inspire is more rounded than the oblong shape of the original Inspire, and the end that goes into the ear is smaller. The difference is not just skin-deep. They both still pump out the same number of decibels, but check out the smaller size of the women's Inspire beneath the rubber.
I tried the Inspire for Women out and noticed that they let in more ambient sound, which is great: when running on open streets you need to be able to hear what's happening around you. The plastic cord is just a bit more fiddly to use than the Ironman Inspire's kevlar cords that don't tangle as much. Overall, though, the Inspire for Women has great sound and will never fall out of your ear so you can focus on your training.
Also coming soon to the Philippines is the Yurbuds Inspire Limited Edition, featuring proprietary Triple Magnet Sound technology that creates a 3D soundscape and deeper bass than you've ever experienced from a sport earphone. This is for the audiophiles out there. 🙂
All Yurbuds come with a larger earbud housing aside from the ones already fitted onto the headphones (just to give you options ;D). They also come with a 1-year No Questions Asked Replacement Policy. Because sport earphones are expected to be worn in extreme conditions, defects such as snapped cords or leaking earbuds (which allow sweat to short out the earphones) are addressed by simply replacing the unit with a brand new unit. All you need to do is return the defective unit to the retailer along with the receipt; your new Yurbuds will be available within 3-4 days.
Yurbuds is exclusively distributed in the Philippines by Cascos Inc., and is available at the following retailers: Power Mac Center, Digital Walker, Digital Hub, Beyond The Box, Buzz, Planet Sports, The Athlete's Foot, RUNNR, Chris Sports, R.O.X, Riovana, Rudy Project, Mobile One, The AShop, Specialized Concept Store, Islands Souvenirs, IGig Center, Gadgets In Style, The Electronics Boutique, GNC, Gold's Gym, Nothing But H2O, The Brick, Primo Cycles and Second Wind. Follow them on Twitter @CascosInc.
Liked this post? Share it!