Lately, I've been thinking a lot about how much exercise is healthy. For health maintenance, the American College of Sports Medicine recommends 30 minutes of moderate-intensity exercise five days a week (source: LiveStrong). Most runners getting serious about the sport run for far longer than that, thinking more is always better.
However, research suggests that the body's immune system is depressed for hours up to days after long and strenuous physical efforts (check out this New York Times blog article about the amount of exercise that boosts immunity). A study conducted on Stockholm Marathon participants suggests that most runners who fell sick three weeks before the race were more prone to getting sick again in the three weeks after the race. This is what we refer to as a relapse, or binat.
But we can't really avoid long training hours when we're into endurance sports such as long-distance running or triathlons. Personally, it's no longer the health benefits I'm after, although getting healthier is definitely a perk. I love the satisfaction of overcoming challenges. Still, I won't exercise when I'm really sick, and when I recover after an illness I always make it a point to take it easy coming back to working out.
There are other ways of taking care of ourselves to avoid getting sick and to keep our immune system up so we don't get hit with the full severity of symptoms when we do.
Sleep. Some hormones the body uses to repair itself are only produced when we sleep. In fact, repeated lack of sleep can reduce immunity by up to 50%. So, sleep early if you need to get up early, and if you've had a string of late nights, take it easy on the workouts the next few days until you've had a chance to catch up. (Reference: Runner's World)
Manage stress. Cortisol is known as the stress hormone because the body produces it during stressful situations. This can be beneficial short-term because it helps prepare the body for a "fight-or-flight" response if you're in actual danger. Chronic stress however keeps the body in that mode, even if the situation isn't life-or-death. Prolonged exposure to cortisol puts you at risk for health problems such as heart disease, sleep problems, digestive problems, depression, and obesity. Yikes! So learn how to reduce and manage stress. (Reference: Mayo Clinic)
Eat better. I try to eat lots of fruit and vegetables because they contain vitamins and minerals that my body needs to rebuild itself. They also contain antioxidants which reverse the cellular damage done by free radicals. This supports the immune system and keeps it strong.
I also take multivitamin and calcium supplements. Recently, Health Express sent me a bottle of spirulina, which is a kind of algae that is used both as a whole food and as a health supplement in pill form. It's rich in Vitamin C, a known antioxidant, and also has 18 of the 22 amino acids the body uses in normal growth and development. It's a great source of iron, which is used to produce hemoglobin (helps transport oxygen in the blood).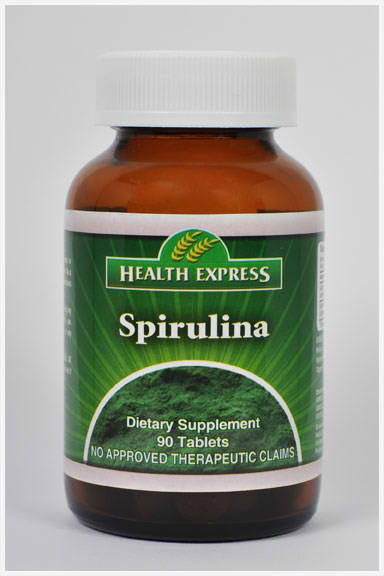 Spirulina is also claimed to be an immune booster, due to small-scale studies that showed increased presence of enzymes involved in immune response after dosing with spirulina. (Reference: Cellular and Molecular Immunology)
Spirulina, like a multivitamin, doesn't claim to cure anything. But that doesn't mean it doesn't have health benefits, just like a multivitamin. Although this is just anecdotal evidence, I recovered overnight from a cold that came from my dad, who was down with it for a week. I can't say it's completely because of the spirulina because age and health is also a factor in recovery. But it's quite possible that my spirulina intake helped.
You can get spirulina supplements from Health Express at P569 for 90 tablets, or about a month's supply (one tablet 30 minutes before every meal). Health Express has 13 stores nationwide in Metro Manila (Alabang Town Center, Festival Mall, Robinsons Ermita, Eastwood City Walk, Gateway Mall, Shopwise Commonwealth, Shoppesville Greenhills, and Glorietta 3), Cebu (Ayala Cebu, SM Cebu), Bacolod (Robinsons Bacolod), Davao (Gaisano Mall), and CDO (Robinsons BigR Supercenter). You can also call the Health Express customer service hotlines: (02)892-7978 / (02)846-9364. Like Health Express on Facebook and follow Health Express on Twitter for more up-to-date information on their dietary supplements.

And now it's time for a little contest! Health Express is giving away FREE Platinum Cards to the first 25 readers who will share this entry on Twitter and comment on this post with their (a) name, (b) e-mail address, (c) contact number, and (d) the link to their shared tweet.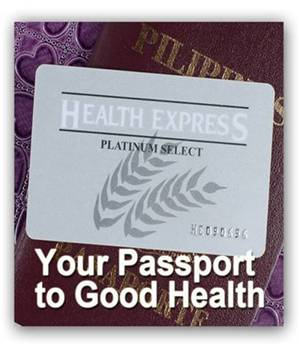 This Platinum Card, normally worth PHP450, entitles you to a one-year membership at Health Express, giving you 20% discount on all regular Health Express products, 15% on Pascual products, and an additional 5% during mall or store-wide sale events.
Nuffnang will contact winners regarding how you can redeem your card. Tweet away!
This is a sponsored post for Health Express. View my disclosure policy.
Liked this post? Share it!