Apart from being a jump-off point for cultural enthusiasts, food lovers, and divers alike, Iloilo is also known as the bike capital of the Philippines. Their annual Iloilo Bike Festival attracted 5,000 cyclists in its 6th edition this year, and the local government has been very pro-active in creating bike-friendly spaces in the city. So it was only natural for Iloilo to welcome the second Gran Fondo New York (GFNY) cycling event in the country on September 22, 2019.
Some background: GFNY is the world's largest cycling marathon brand. Its first race was held in New York, and eventually GFNY expanded into a world championship series with a presence in North America, South America, the Middle East/Africa, Europe, and Asia. The series currently has 18 races: NYC, Argentina, Bali-Indonesia, Brazil, Chile, Colombia, Costa Rica, Ecuador, Italy, Jerusalem-Israel, Indonesia, Cozumel-Mexico, Monterrey-Mexico, Panama, Philippines, Portugal, República Dominicana, Santa Fe-USA and Uruguay.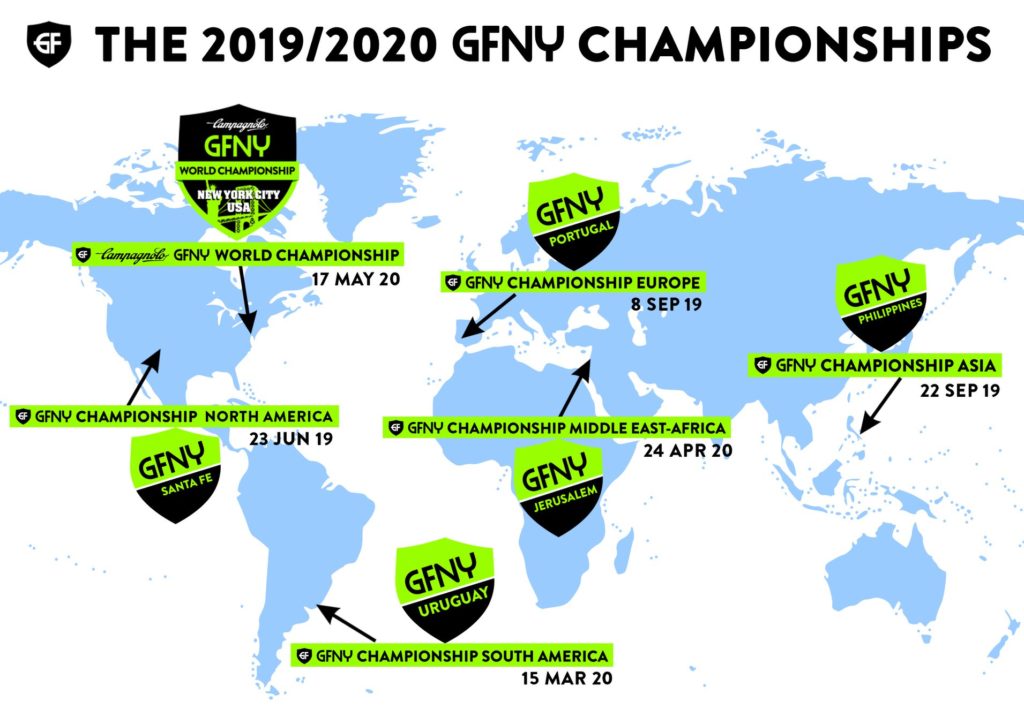 GFNY Iloilo Philippines features two distances: a non-competitive 64K, and the open 133K where the overall male and female champions get a trip to the GFNY World Championship in New York with flights, accommodation, and entry included. Both courses have very mild elevations, rising only 220 meters over 64 kilometers, and 650 meters over the 133K. Race director Patrick Joson of Trygon Corporation/Fondo Manila gave a briefing about the two routes last Thursday during the GFNY media launch in Manila, and it promises to be scenic and cultural as it passes through the plazas of many different "old towns" in Iloilo.
Riders can expect:
Closed roads or police moderated traffic with right of way at all intersections
Well-stocked support stations, so they don't have to worry about anything but riding
Chip timing, results and rankings based on the full start-to-finish course
The chance to start in the Qualifier Corral at all GFNY World races
Competition prizes across all age groups for podium winners
Uniform set of rules
Great participant and family experience
An event organized by fellow cyclists with a passion for cycling and GFNY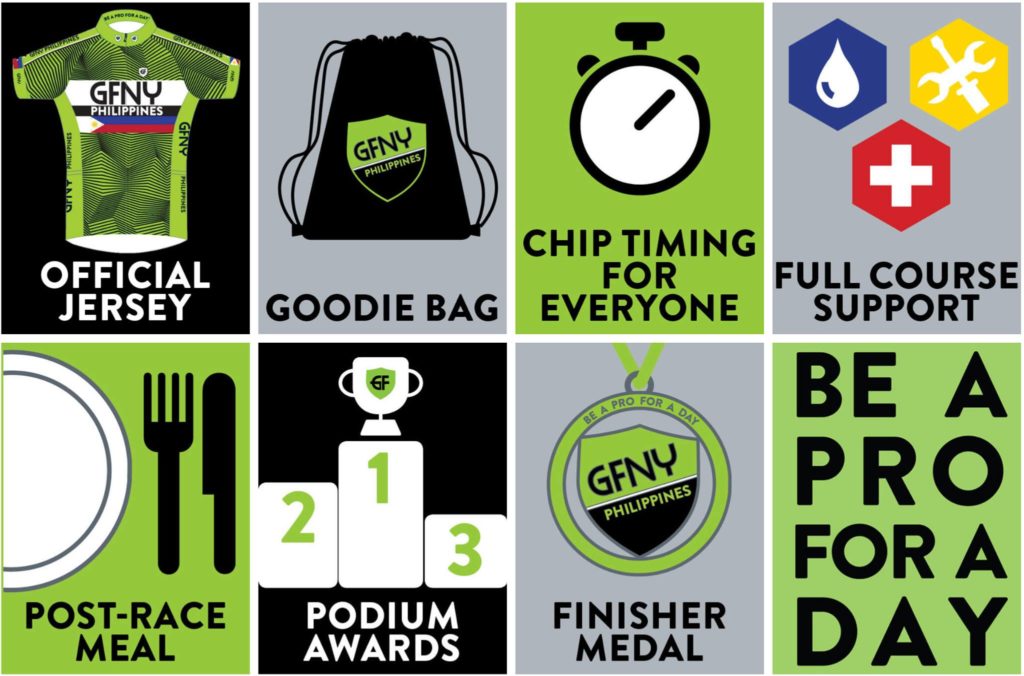 Riders get to BE A PRO FOR A DAY® by competing against others, themselves and the clock in a personal endurance challenge.
At all GFNY events, riders have the chance to qualify for the elite racer corral at the GFNY World Championship in NYC by placing in the top 10% (20% at regional championships) of their age group.
The best part about racing in a location like Iloilo is that it's perfect as a racecation not just for you, but also for your family and supporters. Official race hotels Courtyard by Marriott Iloilo and Richmonde Hotel Iloilo are right by the starting line, and you can book your hotel stay at Richmonde with official tour operator Ark Travel Express, which will include a Guimaras island hopping tour.
GFNY participants can also take a prerace ride with Fitstop Bike Tours featuring a scenic 50-kilometer route through Molo, Tigbauan, and Gimbal (which aren't on the GFNY route).
Registration fee for both 133km and 63km is at $120 USD until August 31. You can also secure VIP entry for $420 USD which includes a place in the first starting corral and VIP post-race hospitality. (If you want to get the most bang for your buck, go for the 133km.) Register for GFNY Iloilo Philippines here.
GFNY Philippines, which kicks off at the Iloilo Business Park, is a partnership between Gran Fondo New York, Megaworld Corporation, the Iloilo City Government and Iloilo Provincial Government. For more information about GFNY Iloilo, visit the GFNY Philippines website.
Liked this post? Share it!