It's time to put some fun back into your run! A few weeks ago I had a little foretaste of what awaits runners at the Color Manila Blacklight Run on May 28 at Filinvest City, Alabang.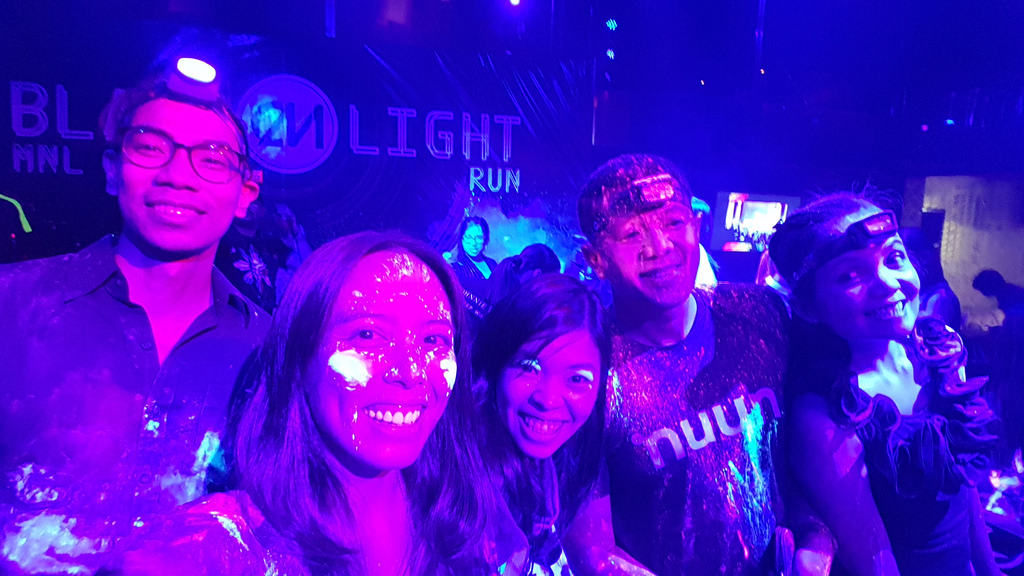 Color Manila Blacklight Run on May 28 at Filinvest Alabang
The Color Manila Run series is wildly popular especially for those looking for a different, pressure-free experience in fun runs, and the Blacklight Run continues to push the envelope in fun run events. It's too bad I'll be out of the country then, but here are some reasons why you should sign up for the Color Manila Blacklight Run. 
Colors
Color powders for the 3K, 5K, and 10K distances will be neon, and under the blacklight they will look even more vibrant.
It's At Night
No need to wake up early!
Go At Your Own Pace
It's not a timed race, so go fast or go slow.
Get Social
I have to admit, this kind of event is best enjoyed with friends. The good thing is, you can always make new friends there. 🙂
For Fitness
It's still exercise!
It's For A Cause
The Color Manila Foundation supports the following causes: Medical Missions, Arts and Creativity, Health and Fitness, Mother Nature, Education, Innovation, and Disaster Response.
Sign up at colormanilarun.com.
Liked this post? Share it!