I want to do Challenge Taiwan half.
I think it's become a tradition for me to set down in writing at least one thing I would like to do, whether it's this year or in a few years' time. I once wrote about the Osaka Marathon, and last year I wrote about training at T***. One is very near to becoming reality, while the other was fulfilled last year and may even become a recurring thing!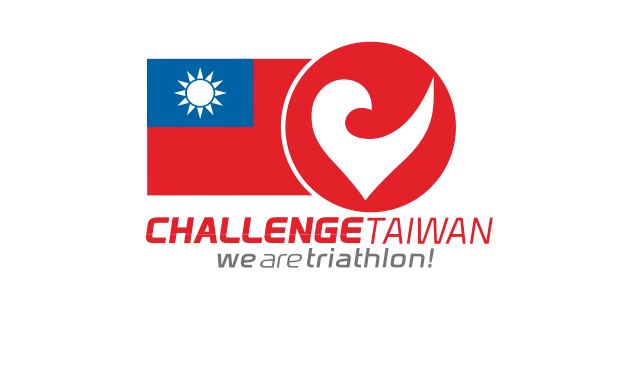 Challenge Taiwan 2015 is on April 25
(Disclaimer: I've promised myself I won't do another ironman-distance race unless either Challenge or Ironman finally put one up in the Philippines. Organizers, what do you say?)
So yes, I've had my eye on Challenge Taiwan for a while. Up until last year it hosted both a half and a full distance triathlon on the same weekend, and was the first Challenge Family event in Asia. Reading about Challenge Taiwan on Coach Ani's blog gave me a first glimpse into what a Challenge Family event would be like. Now that I've done a few, I can say I love the warm, welcoming experience Challenge offers, and I'd love to do more of their races!
So, what is Challenge Taiwan like? Located in Taitung, it's a short commuter plane ride or a 6-hour train ride from Taipei. Taitung is a laidback place that pretty much is transformed by the presence of triathletes during race week. Check this TripAdvisor page for other things to do in Taitung!
The swim consists of a pontoon start and one lap at Flowing Lake, a man-made reservoir. Their website doesn't say this, but because it's held in a lake rather than in the sea, the race has zero chance of becoming a duathlon due to typhoon warnings, a fate which befell Ironman 70.3 Taiwan two years ago. No one wants to travel to a triathlon only for it to become a duathlon they haven't specifically trained for! They allow wetsuits, which gives me a chance to use the wetsuit I bought just for Roth (I only use it lately to keep me warm during chilly pool swims).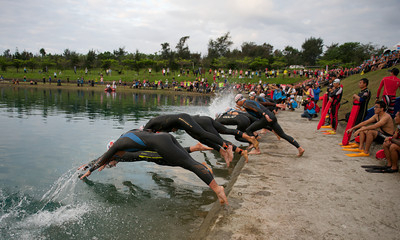 My guess is that only the pros get to dive off the pontoon.
Once done with the swim, you grab your swim-to-bike bag and head to a changing tent. After changing into your bike gear you pack your swim gear (including wetsuit) back into the bag and hand it off at the collection point. So you don't have a box, basket, or mat in the transition area, as we're used to here. You just have a place to rack your bike. It's the closest as I can get in the next few years to a Roth-style transition!


Rows upon rows of transition bags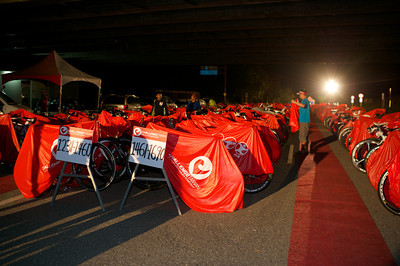 Challenge Taiwan-branded bike covers
You head out on your bike on the out-and-back course along the coastline between the Carp Mountains. It's an undulating course, but the more temperate climate of Taiwan will make it a comfortable ride compared to our punishing heat in the Philippines.
Again as you go through transition you rack your bike, grab your bike-to-run bag, and head to a changing tent. You deposit that bag at the collection point and as you head off on the run, volunteers will place your transition bags on your bike for collection after the race. This system makes for an uncrowded transition area so traffic flows through smoother.
The run will take you through Taitung City, Pipa Lake Park, rice fields, orchards, and the ocean promenade. Pretty great way to do some sightseeing!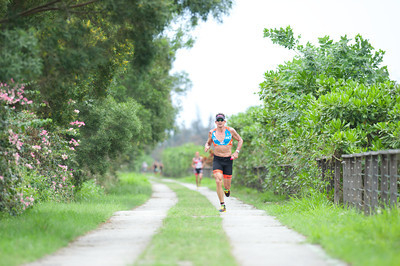 Love the mixed surfaces — kinder to the body.
At this point international participants especially those from Europe will say "It's so hot!" But one of my athletes did this race last year and told me it felt like he was running in Tagaytay City, or at night. At that time of year in Taitung, the temperature peaks at 27 degrees Celsius.
Check out their recap video from the 2014 race:

Of course, before or after the race you can gorge yourself on some really good and authentic Chinese food (you know how Pinoys love food tripping), and if you want to explore the metropolitan heart of Taiwan you can spend a few days post-race in Taipei checking out the scene.
Think it's expensive to do this race? I got a breakdown from my athlete, who went to this race with his wife. These were their travel and accommodation expenses:
Flight MNL-TPE-MNL: P10,019.10
Taipei Hostel (2 nights): P927.39
TPE-TAI Package: P30,241.26 (includes flight for 2, hotel for 3 nights w/ breakfast, bike transfer, shuttle to and from Taitung Airport)
Total: P41,187.75
(Some people spend more than this for the Cebu race weekend on accommodations alone!)
The only reason I'm not doing Challenge Taiwan half in 2015 is because it conflicts with the Subic Bay International Triathlon (also the ASTC Asian Championship this year) which I've committed to doing along with my Endure teammates. But I really hope 2016 is the year I get to do it. Or if anyone wants to put together a relay team for the full this year, which happens in the last quarter of 2015, I would be up for it.
See you soon, Challenge Taiwan. 🙂
For more information on Challenge Taiwan, head to their website Challenge-Taiwan.com or their Facebook Page.