There used to be a time I went on a diet every March so that by April and May, the prime beach season here in the Philippines, I would have a bikini body to flaunt. That diet usually involved a strict regimen of boiled chicken breast, sweet potato, hard boiled egg, and coffee. It was definitely restrictive and not sustainable (it's the "fashion week" crash diet my runway model friends used). By the time I was done with my beach trips, I was also done dieting and I would come down hard on all the food I'd felt deprived of. Bottom line, that summer body never stuck around too long.


my latest swimsuit pic after teaching a kid's swimming class 😉
I actually haven't had a real beach vacation in the last two years; most of my trips to sand and surf lately are due to triathlons! But because I'm training for endurance events, restricting food intake is out of the question.
I love food and eat most things (unless I'm allergic to them). My rule of thumb is moderation and only eat as much as I need to fuel my body. What I focus on now is the quality of the food I put into my body — what nutrients are in it, what are its health benefits, etc.
For example, right now I've just finished teaching an intense dance cardio class. I had some lunch, but still feel hungry. So I've made myself a snack of two slices of bread, lightly toasted, with kaya (coconut) jam and butter.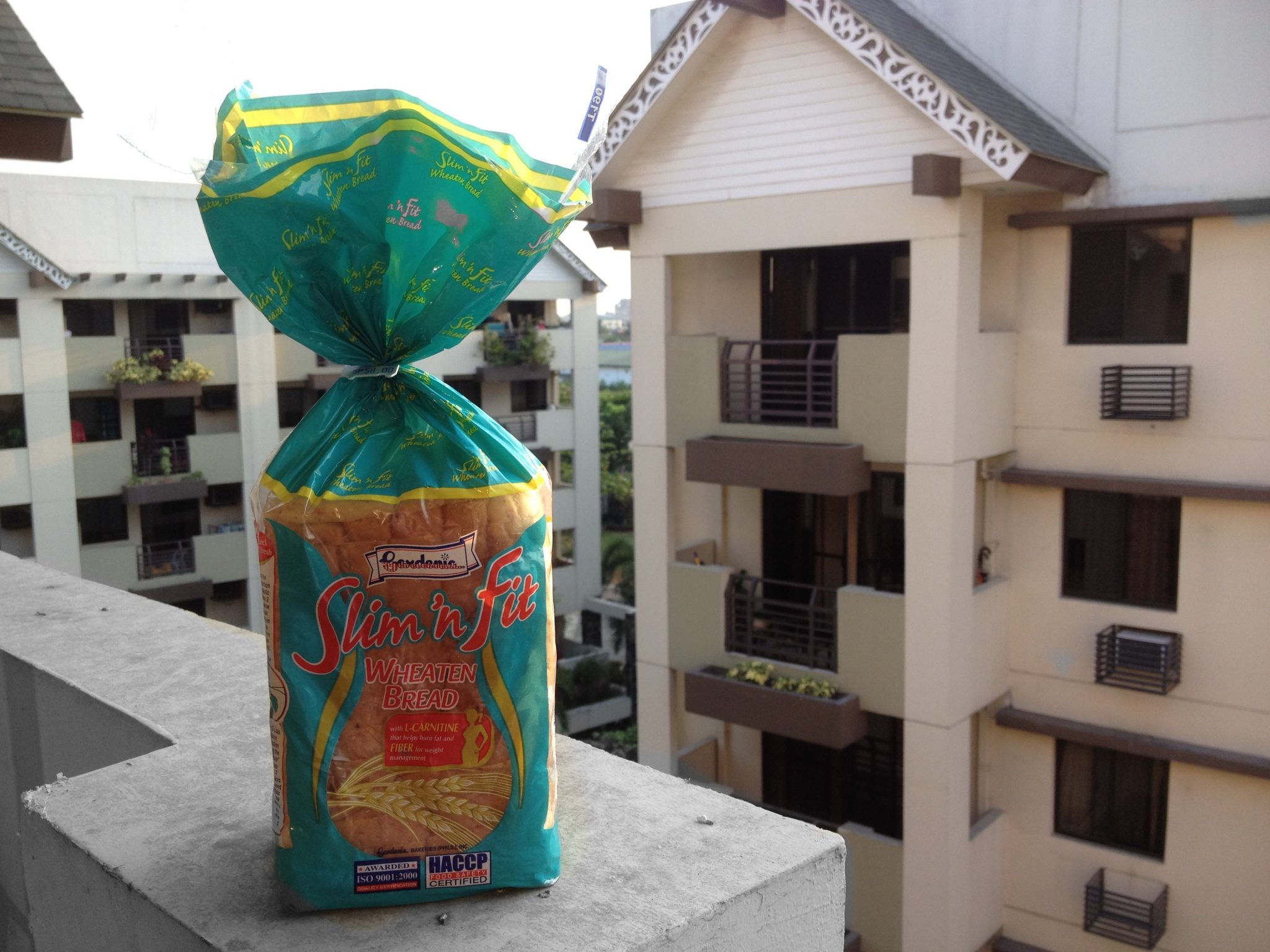 Great weather to have my snack outside!
This quiets my growling stomach and will keep me sated until dinner. I realize the jam and butter aren't the best spreads, but they taste pretty good on the Gardenia Slim n Fit Wheaten bread I put them on. What's nice about Gardenia Slim n Fit Wheaten bread is that it contains fiber that helps sweep away bad cholesterol in the body and keeps certain, ahem, functions, regular. It also contains L-carnitine, an amino acid that helps your body burn stored fat as energy. Goodbye, love handles! 😀
These days I'm slimmer, and I've got triathlon and the right nutrition to thank for that. Now I've just got to plan that summer beach trip to show off my healthy, forever beach-ready figure!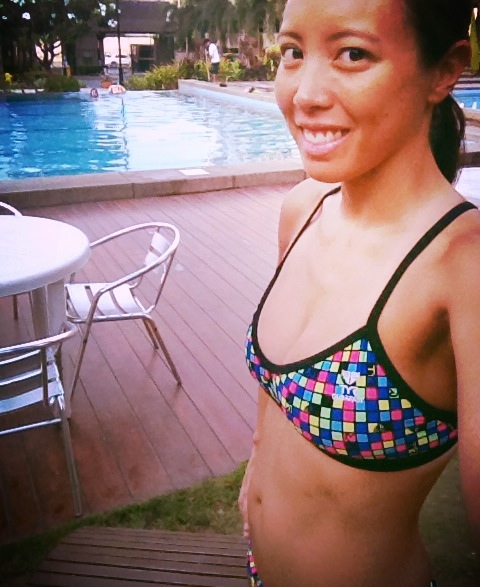 Beach-ready. Now all I need is the beach!
To learn more about Gardenia Slim n Fit, log onto their website gardenia.com.ph/wellness, like their Facebook page facebook.com/gardeniawellness, and follow them on Twitter and Instagram.
Gardenia also has a promo running on Facebook this month of May. "Be Fit N Fly with Gardenia Health Breads and Tigerair": they're giving away bread packages, and the grand prize is free airfare for 2 to any domestic destination c/o Tigerair! Check it out. 🙂
This is a sponsored post for Gardenia Slim n Fit Wheaten Bread. View my disclosure policy.