Back when I first met Macca, he asked me what the viability would be of holding an aquathlon series in the Philippines as a stepping stone to triathlon ("getting feet wet", so to speak). That was only last year, and even though he never got around to putting any plans for the Philippines into motion, it looks like he was onto something there.
We're getting not just one new aquathlon this year, but three from the Splash 'n' Dash 2014 Aquathlon Series.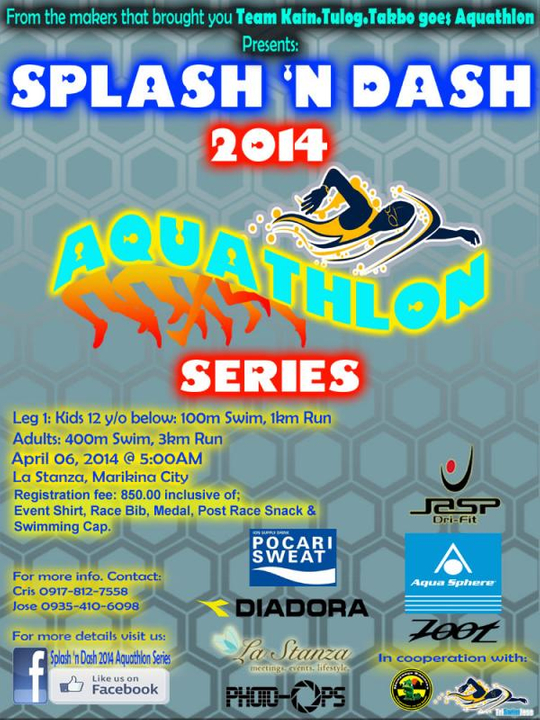 The Splash n' Dash 2014 Aquathlon Series is a 3-stage event happening on:
Leg 1
April 6, 2014 (Sunday) 5am-11am
La Stanza, Marikina City
Kids — 100 meters Swim, 1km run
Adults — 400 meters Swim, 3km Run
Registration Period: February 10 to March 23, 2014
Registration Fee: P850.00 (Inclusive of Race bib, Event Shirt, Collectible Medal, Post Race Snack and other freebies from sponsors)
Leg 2
June 8, 2014 (Sunday) 5am-11am
Venue TBA
Kids — 150 meters Swim, 1.5km run
Adults — 600 meters Swim, 5km Run
When: June 8, 2014 (Sunday) 5:00 – 11:00 AM
Leg 3
December 7, 2014
Venue TBA
Kids — 200 meters Swim, 2km Run
Adults — 3km Run, 600 meters Swim, 3km Run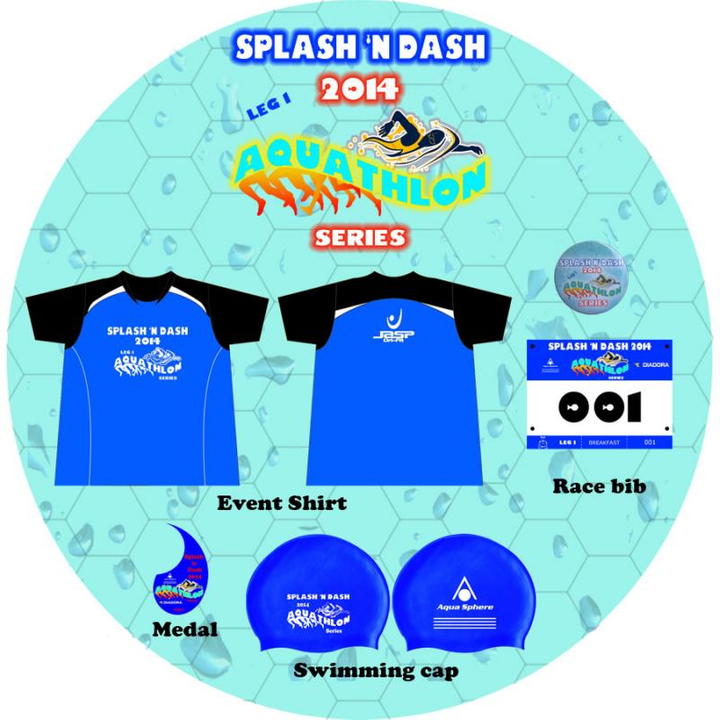 How to Register:
Print and fill out the registration form.
Deposit your payment to:
Cristobal dela Cruz
BDO, Marikina, Concepcion
Savings Account #: 330405020
To confirm your registration, scan the registration form and deposit slip, then email them to splashndashaquathlon@gmail.com
For more info/questions please call/text:
Cris dela Cruz 0917-812-7558
Jose Arcega 0935-410-6098
Liked this post? Share it!