Ultramarathoners are special — some would say crazy. The distances they run punish their bodies, and yet they still do it. Cesar Guarin is attempting a Global Run for love of running and of country.

If you haven't heard of Cesar Guarin, it's all right; ultramarathon is a bit of a niche sport, and the history of ultramarathon in the Philippines doesn't get much media play. But you might have worn a race singlet manufactured by Botak, a local and well-known sports apparel brand. Botak is Cesar's brainchild and it grew out of his love for running as well as his UP Fine Arts degree.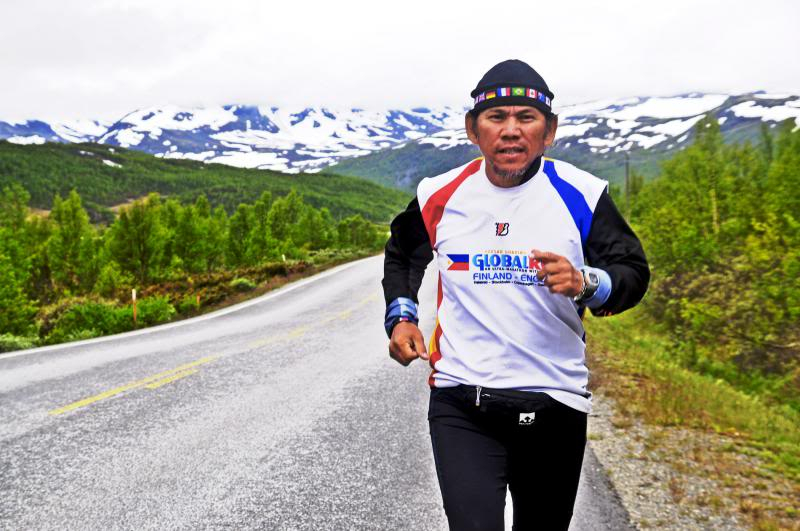 Cesar started doing marathons and longer distances way back in the 1980's. He had a chance to qualify for the Olympic marathon, but injury held him back. To work out his frustration, he began doing long-distance runs, eventually doing the Trans-Pilipinas Run in 1983 covering 2,251 kilometers from Zamboanga to Baguio City.
He then ran across the USA in 1985, Europe in 1992, and USA-Canada in 2009, bit-by-bit putting together the pieces for his bid to become the first Filipino, first Asian, and fourth person to run around the world.
Cesar has been called the Filipino Forrest Gump and the father of Philippine ultramarathon because he set up one of the first ultramarathons in the country, the Paa-Tibayan 100km. He is doing his Global Run in tribute to overseas Filipino workers. "They have sacrificed a lot to give their families a better way of life and they have made a great contribution to our economy," he said. "Going on this global run is a way to let them know that their efforts are appreciated."
The Global Run also raises funds for street children through the "Batang Pangarap" program, which works with overseas Filipino communities and various agencies to get underprivileged kids into running, and provide them with basic needs and social development programs.
Cesar recently completed the Australian leg of his Global Run. Now, with the backing of Cebu Pacific, he starts the Middle East leg on April 9 running from Bahrain through Qatar, Kuwait, Saudi Arabia, Oman, and the UAE. (Incidentally, Cebu Pacific begins daily long-haul flights to Dubai on October 7, 2013.)
He intends to complete his Global Run by 2017, having run the equivalent of 1,000 marathons. Whew!
You can read more about Cesar and his Global Run on his official website. You can also like The Global Run on Facebook for updates.
I may have no intentions to become an ultramarathoner, but I believe Cesar's efforts should be recognized, and I wish him all the best on his Global Run. Go, Pinoy!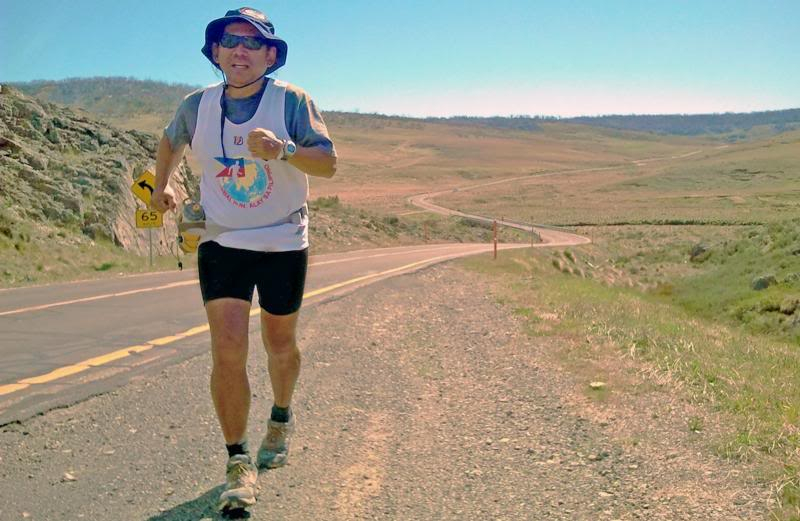 Resources:
"Cesar Guarin Helps Street Kids as He Runs Around the World" on GMA News
"Filipino Forrest Gump on way to Dubai" on XPRESS
"Global Run: Alay sa Pilipino at sa Buong Mundo" on Wikipedia
Liked this post? Share it!