Holy Week is a great time to get in some quality bike and run training. Roads are deserted because most motorists have gone out of town, so it's safer to hit the roads. This year, I really enjoyed myself in Nuvali and Taytay!
The road is mine, all mine!
I missed training on Maundy Thursday; I slept through two alarms and didn't get to bike out in Mall Of Asia, my usual cycling grounds. So on Good Friday, I drove out to Nuvali where I knew I would have a 30-kilometer loop all to myself. Hey, the SLEX toll fee is totally worth not riding around in 3-kilometer circles!
Yes, I steered with one hand so I could take photos.
Also, I needed to ride some hills to prepare my legs for Subic, so Nuvali was perfect! I capped my 60-kilometer ride with a 15-minute run. I would have gone for a longer run, but I was out of water and the sun was merciless. Also, cramps. This means I need to do more long runs and runs off the bike.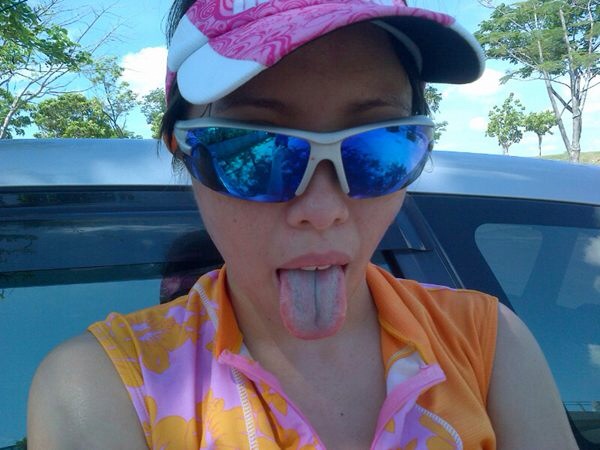 Wasak.
By the next day, I was recovered enough to join a group run from BGC to Taytay, Rizal. I'd already joined this group run during Holy Week 2010; it's point-to-point with a support vehicle leapfrogging us, and breakfast waiting at our endpoint. The route is C-5, then a right turn to Ortigas extension all the way up to Cainta Junction, then another right turn past SM City Taytay before turning left into a subdivision, ending at Sweet Harmony Gardens, an events venue.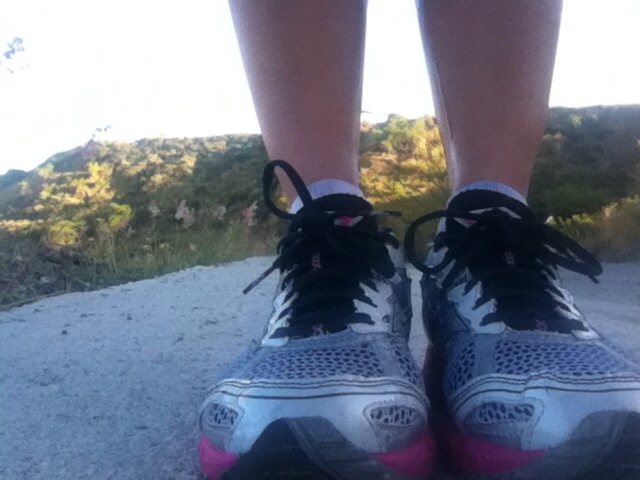 my trusty Mizuno Wave Elixir 6 shoes
The group run was again organized by Jay Em, with Ian Alacar driving the support vehicle (he'd torn a ligament and couldn't run).
I joined the likes of Pastor Ferdie Cabiling and Pastor Junn Besana, both finishers of the Bataan Death March 160K Ultramarathon this year and Ian's father Ben Alacar, who is an ultrarunner in his own right and was Cesar Guarin's pacer on his Trans-Pilipinas Run. So you could just tell nobody needed to take lengthy pitstops, and they could run practically for days. They also ran at aerobic pace where I could focus on breathing through my nose and keeping good form, a nice challenge for my lungs and legs.
We did it!
I didn't take the optional 6-kilometer hill run at the end; 15 kilometers is quite long for someone who hasn't run past 10 kilometers in a while (i.e. ME!) and I just wanted to avoid injury. I know how steep those hills in Taytay can be. But you can see for miles from up there!
Ortigas in the distance
I really wish the roads were as traffic-free year-round as they are during Holy Week. But you know what they say: "Kung ayaw, may dahilan. Kung gusto, may paraan." I will always find a way to do the things I love.
You know what I love, right?