I know it's midway through May already, but for those of you who haven't been to a Vibram Five Fingers store in a while, they launched their Summer 2012 collection last month with new models and new colorways. I was invited to their press launch just before I went to Boracay for Skyathon.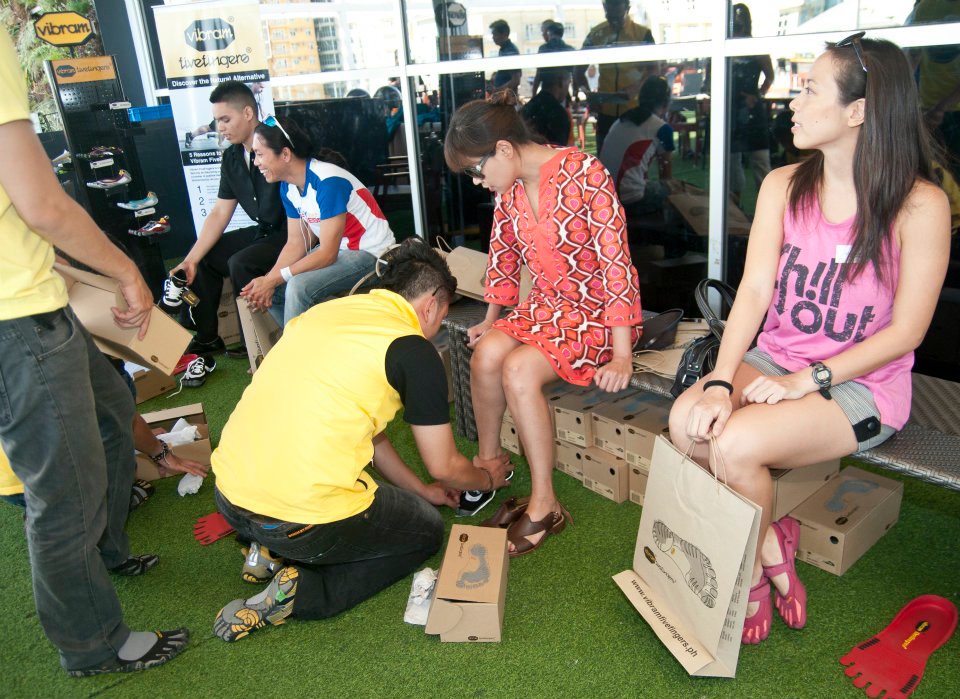 getting fitted for a new pair of VFFs
The Summer 2012 collection has updates on classic styles as well as new styles for different needs.
The Fresca updates the Classic model for women with a new colorway and sole. The Bikila has been rebuilt on a new sole that distributes forefoot impact better, and also offers a women-specific model (Bikila LS) that fits women's feet better. VFF now also has a trail running-specific model, the Spyridon, with a tread design that gives a sure-footed grip no matter where you're stepping and rugged protection for all the challenges a trail may bring.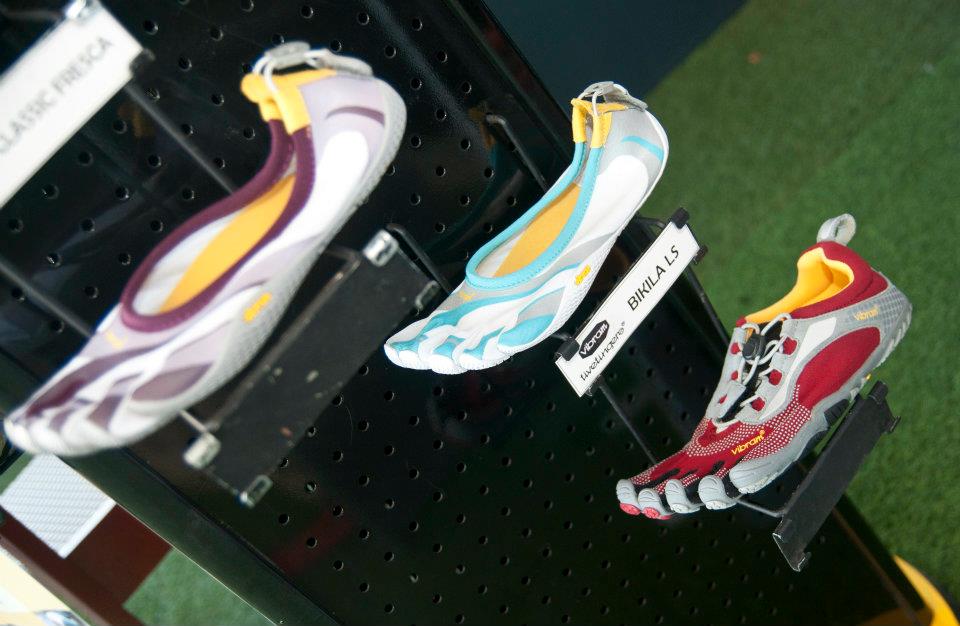 Summer 2012 VFF models
We were treated to a capoeira demonstration which showed how mobile and agile you can be wearing VFFs. Then various Filipino celebrities and personalities spoke about how they used VFFs in their chosen sports (triathlon, running, surfing, dragonboat, mountaineering) or in gym fitness, or even as a castaway on a reality show.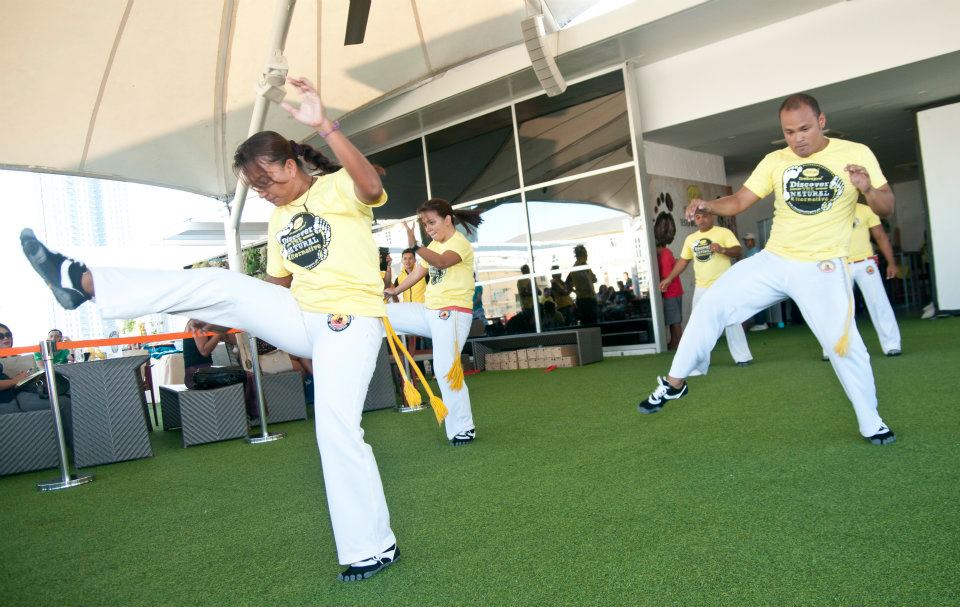 Sinha Bahia de Capoeira
They also used the press launch to announce the winner of their "I REELy Love My VFF" video contest. I'm so proud that my friends and Endure teammates Sid Apolinario and Gerard Cinco won third place for their entry.
[vimeo 39580901 w=500 h=281]
At the press launch I saw how VFFs have penetrated deep into the Philippine fitness and wellness industry. That's how versatile VFFs are.
Liked this post? Share it!