Back when I first got my BlackBerry Z10, I said the only thing I missed about my old Curve was the physical keyboard. Well, I spotted the BlackBerry Q10 at a Globe store last week! Didn't take a photo though because the guard was looking at me funny, but here's a stock photo of the phone: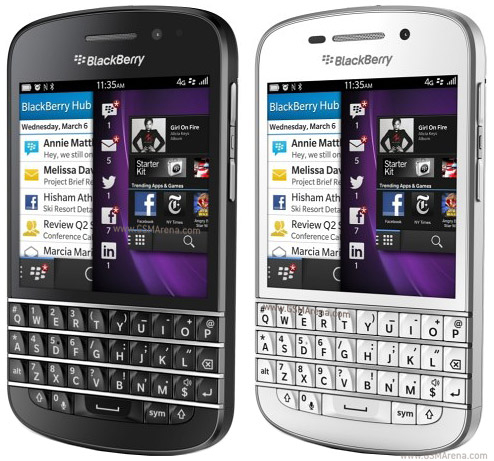 BlackBerry Q10
It's got that physical keyboard BB fanatics know and love, plus a touch screen to take advantage of the BlackBerry 10 operating system that the Z10 also shares. So you can flick one-handed to the BlackBerry Hub to read your messages all in one place, then reply to them by tapping away merrily at the crunchy keyboard. It's also got a pretty long battery life — reviews say it can last a full day with push email and frequent use without a midday recharge. It's also quite compact, so if you like smaller smartphones the Q10 is perfect. I do think it's a phone I can fearlessly take out on my runs.
Globe is the first telco in the Philippines to offer the Q10 under its MySuperPlan postpaid plan. It's been available for pre-order since May 29, and units have been in store since June 7 and will be exclusively available from Globe until July 7.
The Q10 is available with plan 1799, which comes with unlimited surfing! You can get the phone free with plan 1799 and a 3k cash out with a lock up for 24 months. You can also purchase the phone and use it with PowerSurf, Globe's consumable mobile internet plan that allows you to stay online as long as you want, and stay in complete control of your megabytes. PowerSurf comes in different denominations to suit multiple needs. PS99 – 50 MB, PS299 – 300 MB, and PS 499 – 1GB of data. Register now by dialing *143# or text POWERSURF 499 to 8888.
Noelle De Guzman is a Globe mobile data services ambassador for the BlackBerry Z10.
Liked this post? Share it!