I've been having surreal experiences all week, and the Berghaus launch and fashion show was no different.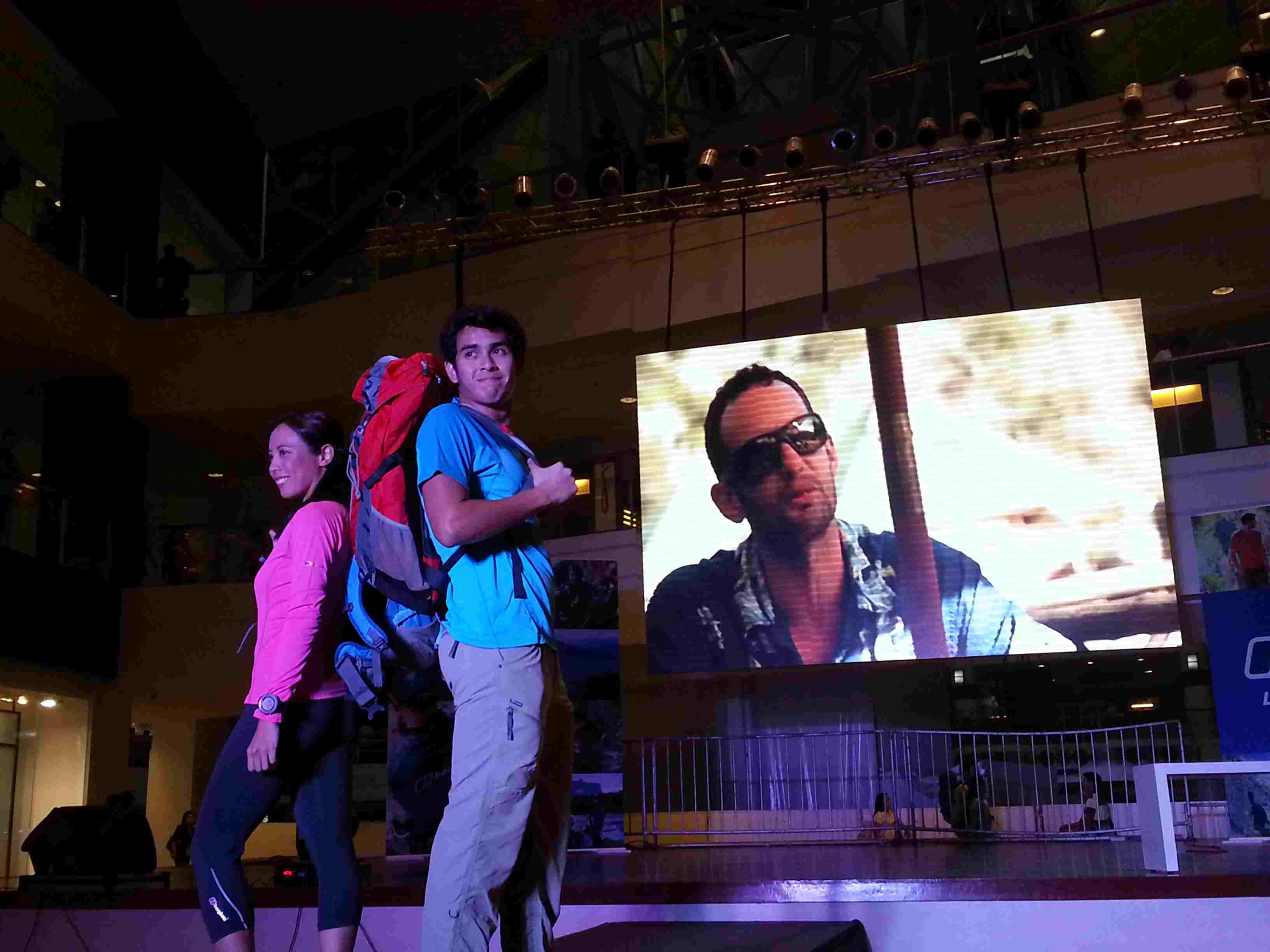 Berghaus Fashion Show *
Berghaus is a British outdoor performance clothing and equipment brand founded by climbers and mountaineers Peter Lockey and Gordon Davidson. Their outdoor clothing and equipment such as waterproof jackets, fleeces, baselayers, legwear, accessories, and footwear have been used on the trails for over 40 years. Now, Toby's Sports has brought Berghaus to the Philippines, and they showcased it during their Sports and Outdoor Expo at the New Glorietta Activity Center last Friday.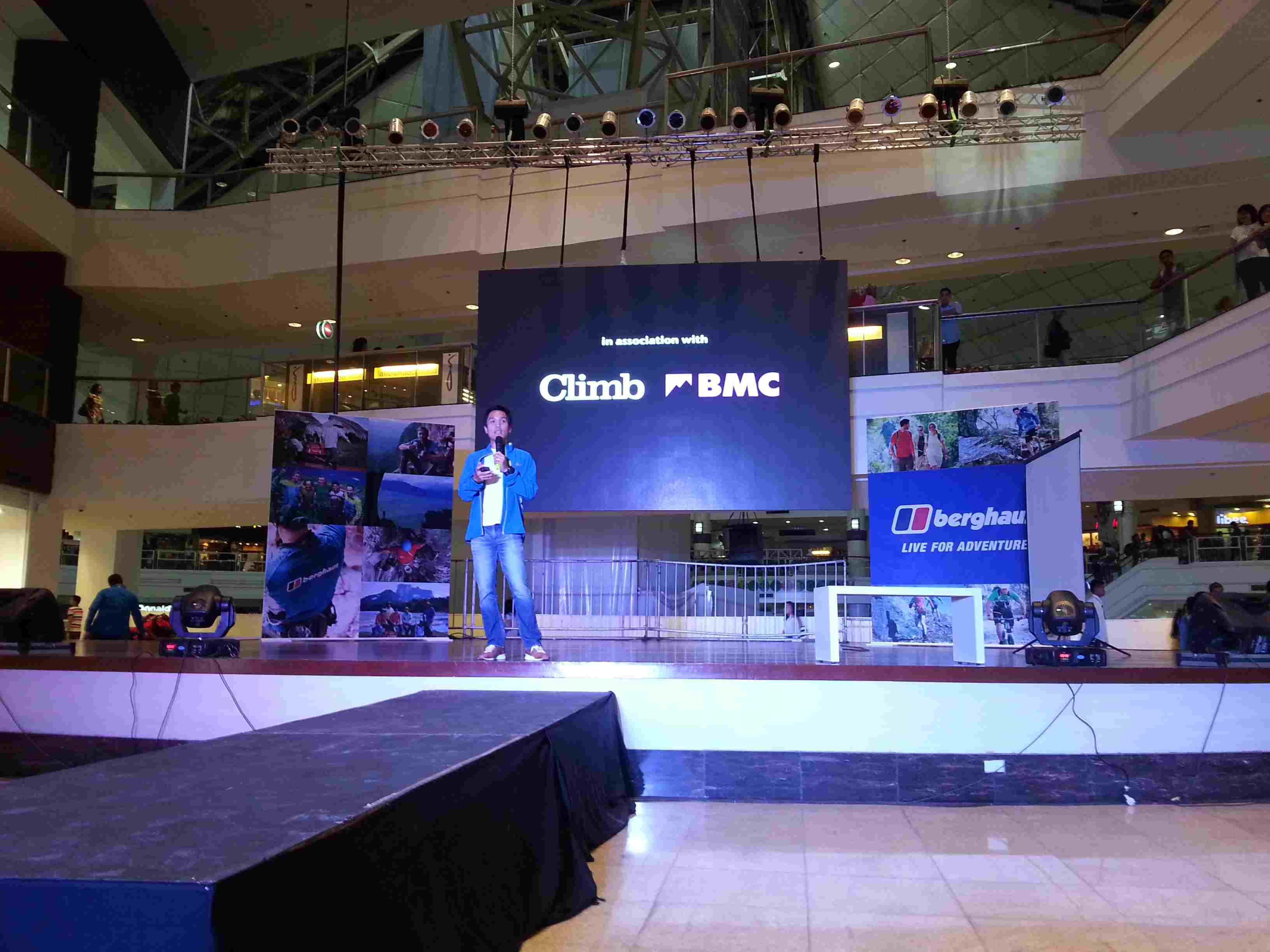 Toby Claudio of Quorum Group introduces Berghaus *
Instead of using ramp models to show off the Berghaus gear, Toby's Sports asked athletes from the Philippine Basketball Association, Philippine National Football Team (Azkals), and Philippine Women's National Football Team (Malditas) to strut down the catwalk. I got conscripted into the fashion show at the last minute to partner with Philippine national triathlete Nikko Huelgas to represent the endurance sports of running and triathlon. Not sure I'm in the same league as everyone else in the show! At the very least though, I've had some ramp experience so I think I was able to do it justice. 😉
[instagram url=http://instagr.am/p/bGfdM0PeEr/ size=medium addlink=yes]
Great to work with Nikko!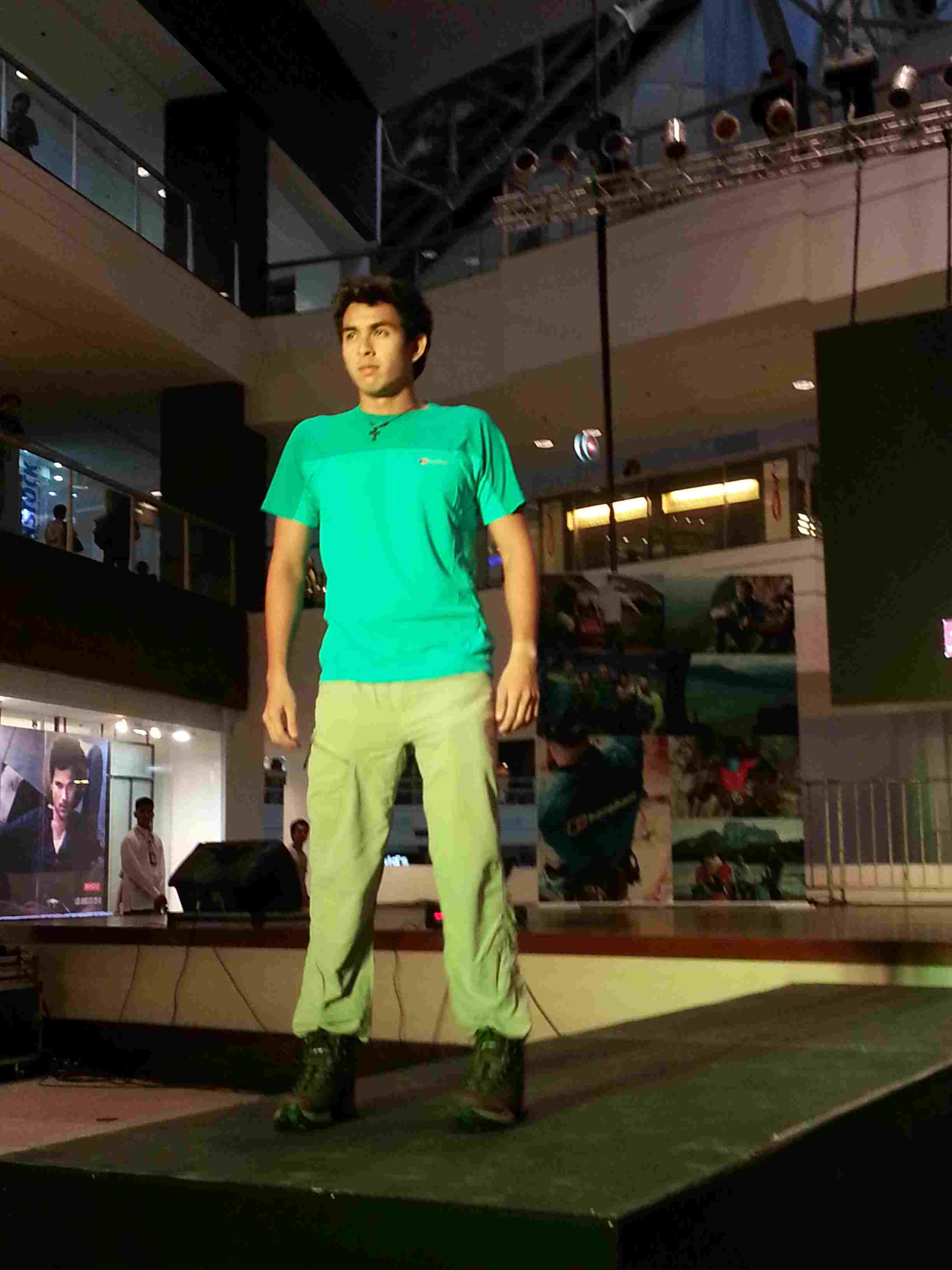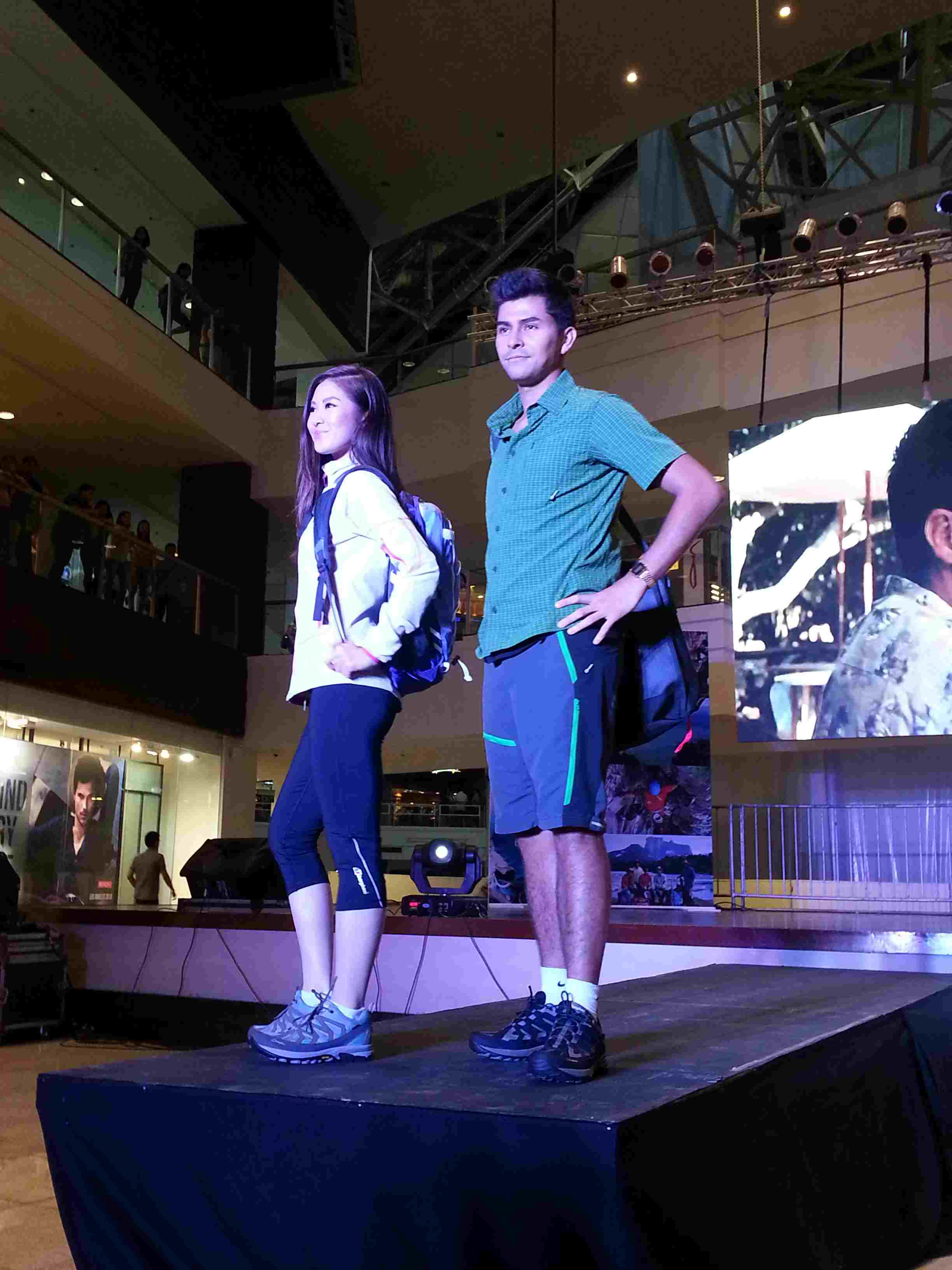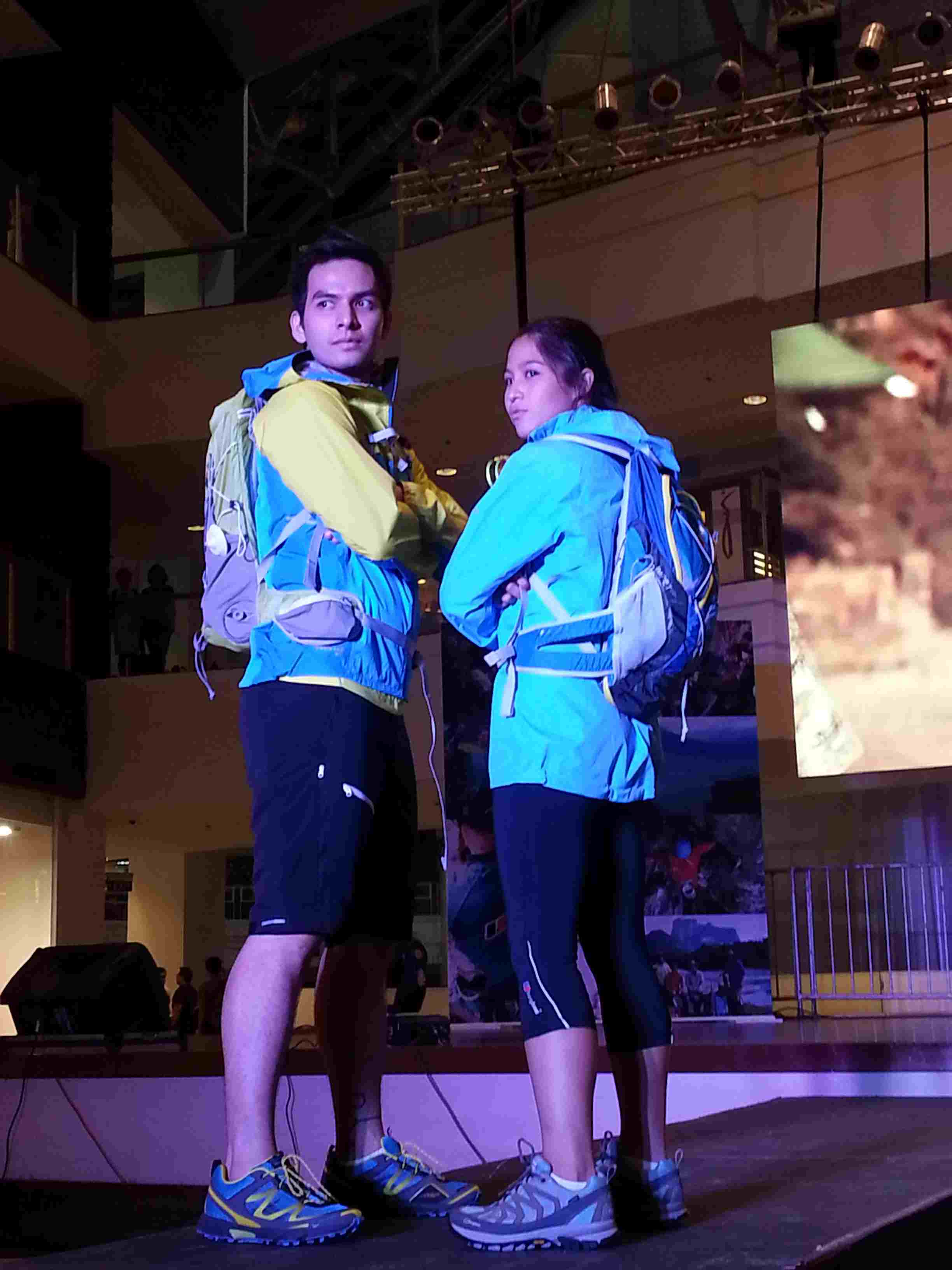 more photos from the show *
Aside from modeling Berghaus apparel (the Argentium fabric offers sun protection, wicks moisture away from skin, and combats odor, which is great for all-day trekking), we also carried their new BIOFLEX Light packs. Nikko and I had some pretty big packs on our backs, but there are some smaller ones too. Toby's carries three sizes — 65 liters, 50 liters, and 35 liters, all weighing under 2 kilograms stripped, which is super light!
It was only after the show I realized that I was dressed as Dora the Explorer: pink shirt, blue backpack, and a tanned complexion. Hahaha!
[instagram url=http://instagr.am/p/bGfAu1PeEX/ size=medium addlink=yes]
also wearing my Suunto Ambit 2S so I won't get lost!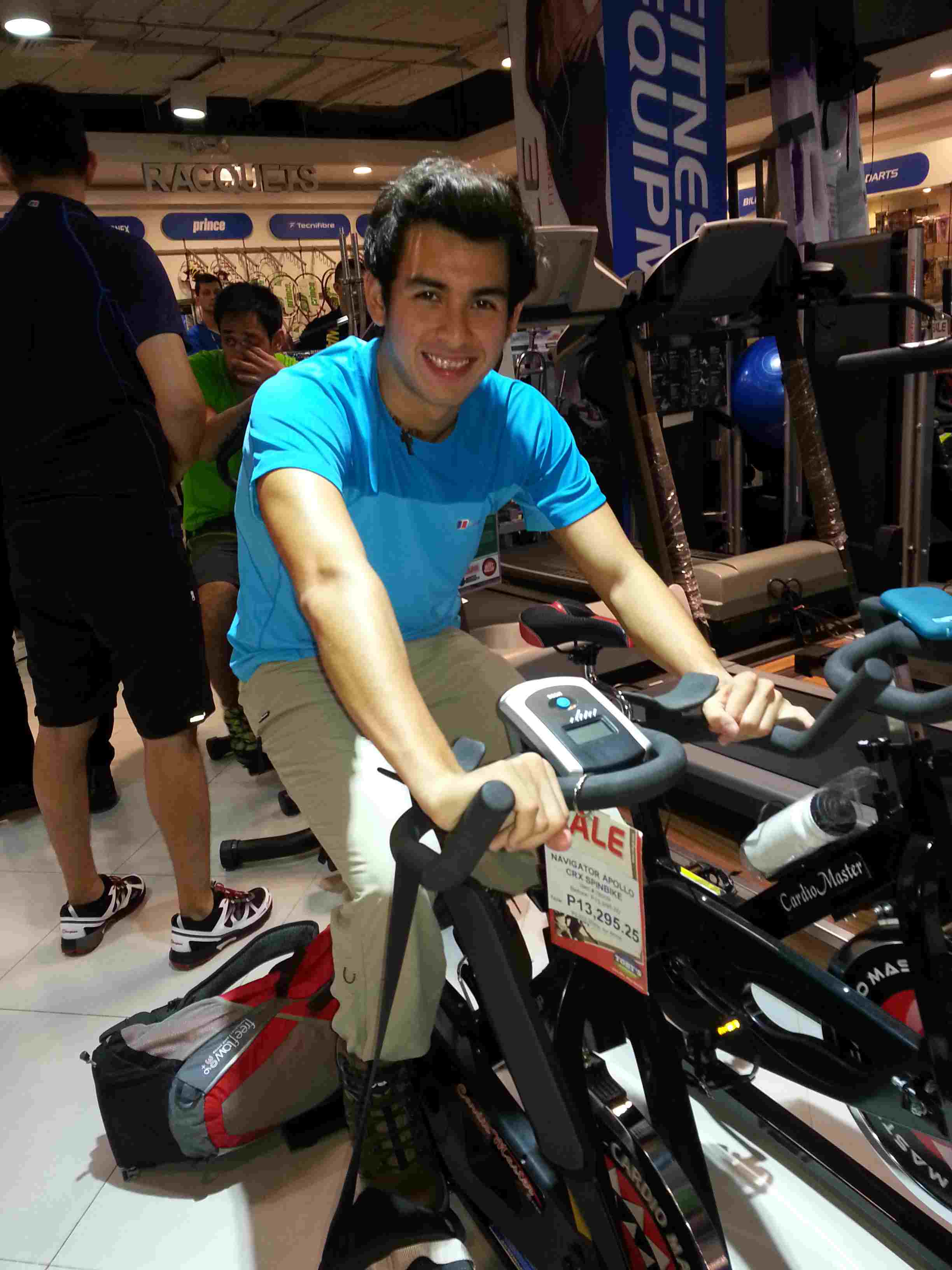 Nikko "training" on a stationary bike *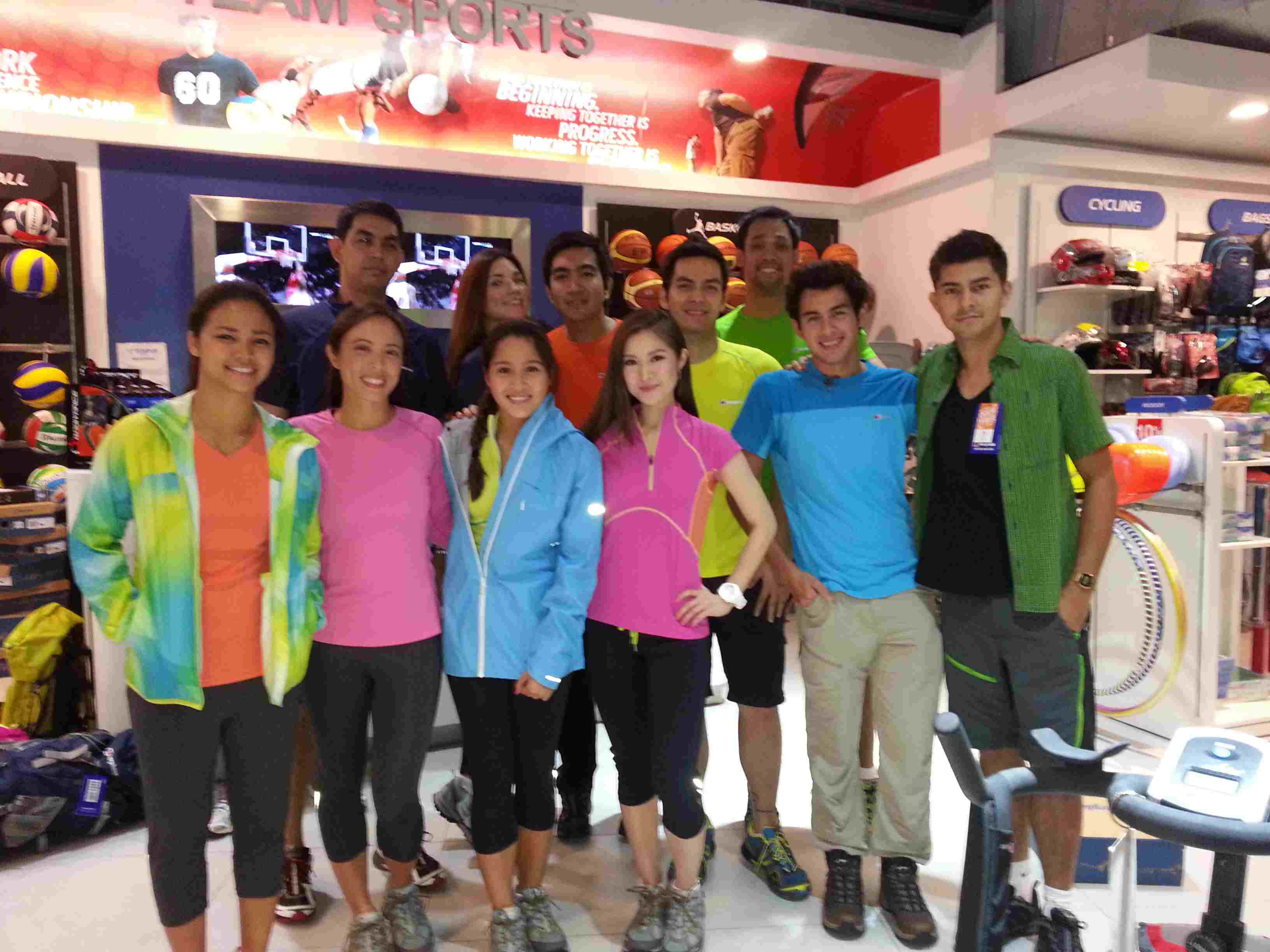 I love the colors of the Berghaus line! *
It was great to hang out as well with other athletes; even if we come from different sports, the vibe was really positive and energizing.
As thanks for my participation, Toby's gave me a Berghaus Vapour short-sleeved crew top, which I wore the next day on my 95-kilometer bike ride in Nuvali. It kept me cool and comfortable, very visible to passing vehicles, and the shirt didn't smell like sweat afterwards. Pretty awesome outdoor gear!
[instagram url=http://instagr.am/p/bIJI08veIa/ size=medium addlink=yes]
Berghaus is available at all Toby's Sports branches.
* photos from Stephanie Dann