For the past year I've gone through liters and liters of hand soap not just because it's good hygiene, but also because a lot of the messaging throughout the pandemic focused on handwashing to help prevent viral and bacterial infection. I've washed my hands so much that they've cracked and bled!
So, I've been looking for a better hand soap. Enter Dr. Coco Natural Hand Soap.
Dr. Coco Hand Soap is touted as the first 100% natural hand soap that kills 99.99% of microbes (both bacterial and viral). It's made of 91% Philippine coconut product, with the remaining 9% also nature-derived. It's hypoallergenic, and is also readily biodegradable and reef-safe (hooray for our ocean friends!).
I've just attended the virtual launch of Dr. Coco Hand Soap and their announcement of Miss Universe 2015 Pia Wurtzbach as their brand ambassador. I've also been using Dr. Coco for the past few days, and I am considerably impressed!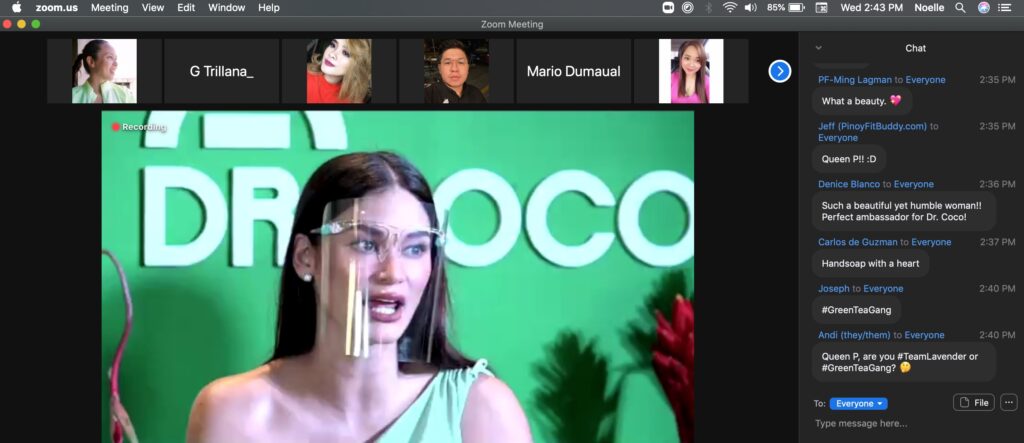 From the press release:
DR.COCO Natural Hand Soap is the first and only 100% Nature-Derived Hand Soap in the Philippines that has solid clinical proof of its anti-bacterial and anti-viral efficacy. It kills, not just removes, 99.99% of bacteria and viruses including coronaviruses. Best of all, it delivers on these clinically-proven cleansing abilities using natural ingredients. It is this duality of being able to use science to harness the power of nature that makes DR. COCO a real game-changer.

DR. COCO takes the term "natural" to heart. Compared to other products that claim to be natural but only contain up to 50% natural ingredients, over 90% of DR. COCO's ingredients are derived from one of the healthiest natural products from the Philippines: the coconut. The balance ingredients are made of other premium natural materials. That means one can be assured that DR. COCO does not contain harsh, synthetic, or crude-oil derived ingredients commonly found in hand soaps today.

Furthermore, DR. COCO is the first and only hand soap in the market made with CocoMCT ® (medium chain triglycerides) the most essential component of coconut oil. Not only does CocoMCT® act as a natural moisturizer, it also has proven anti-bacterial and anti-viral properties. CocoMCT® is compatible with the natural lipids found in the hands, allowing it to easily go beneath the skin's surface, and continuously pamper the skin even with repeated use. In the end, instead of a squeaky clean sensation after wash that one normally gets, DR.COCO leaves a noticeable luxurious after feel.
So their product claims are:
Extra Cleansing: kills 99.99% of microbes including coronaviruses
Extra Natural: 100% made of natural ingredients
Extra Care: CocoMCT acts as a natural moisturizer
Extra Protection: Dr. Coco protects against 99% of microbes for 4 hours after washing
They picked Miss Universe 2015 Pia Wurtzbach as their brand ambassador because she epitomizes "extra" and also represents the best of the Philippines on a global stage.
She said during the launch, "In beauty pageants you have to check off the boxes. Dr. Coco has checked off all of my boxes so it's like a complete pageant contestant!"
More from the press release:
Pia expressed great excitement over the product and believes it can have a positive impact on the daily lives of Filipinos. "In my heart, I always knew that we Filipinos are capable of producing excellent products but to actually experience one makes me beam with pride. DR. COCO goes the extra mile. It provides extra cleansing, extra protection, extra care, and is extra natural. I am proud to represent a proudly Filipino-made product of this quality. Magaling talaga tayong mga Pinoy."
Dr. Coco Natural Hand Soap is available in both Green Tea and Lavender scents. During the launch I mentioned that I liked Green Tea, while most of the other media personalities said they were #TeamLavender. So it was a pleasant surprise to find out Pia is #GreenTeaGang 🙂

Dr. Coco is now available at major retailers like Mercury Drug, Watsons, Landmark, South Supermarket, and Unimart. If you're like me and prefer to shop from home, you can order online from both Shopee and Lazada.
They've got some great promos right now, like this Starter Gift Pack available on Shopee. Two bottles (one each of Green Tea and Lavender) plus a cute ecobag for P250.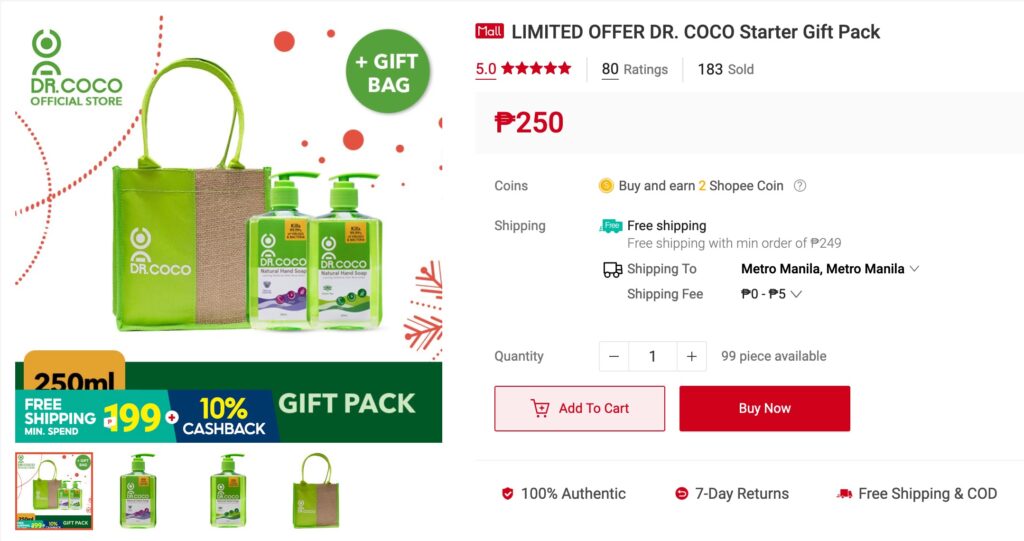 I'm happy to add Dr. Coco to my health and hygiene arsenal as we navigate our New Normal.
For more information about Dr. Coco, follow their official social media accounts: DrCoco.ph on Facebook, and @drcoco.ph on Instagram.
Liked this post? Share it!