Eight years ago, I raced my first sprint at the Subic Bay International Triathlon (better known to us locals as SuBIT). I moved up to the distance quite quickly after racing my first ever supersprint in October the previous year, and then did my first triathon with an open-water swim in February. I haven't done that particular distance again, choosing to do the standard distance in succeeding years. In 2017, I was supposed to do the sprint again, but pulled the plug when I got sick a few weeks prior.
I'm both scared and excited to be doing the sprint off ACEA Resort — formerly known as Dungaree Beach — again after such a long time. That same race week nervousness is still there, except that I've moved up two age groups (honestly can't decide if it's a good or bad thing). There are a few less unknowns now thanks to experience, but every race day brings its own variables you can't control.
So, what do I have control over?
Top priority has been staying healthy, which meant I had to do the tough thing and skip training two weeks ago because I caught a cold. Last week I gently eased back into swimming, cycling, and running with shorter, less intense sessions. This week it would be useless to try to gain fitness, so I'm just gently revving this organic engine up with really short race-pace efforts just to remind it how fast it can go. The emphasis is still on recovery, though, which is why I've been going to bed early, sleeping in, and even taking naps post-training sessions.
Another thing I like to make sure of before a race is the actual course! While the route maps are due to go live today on the Triathlon Association of the Philippines Facebook page, the organizers also uploaded some information on the International Triathlon Union listing for the page. While the race info document isn't fully updated, it links to routes created and updated on Google Maps, and I'm assuming those are what will be in use.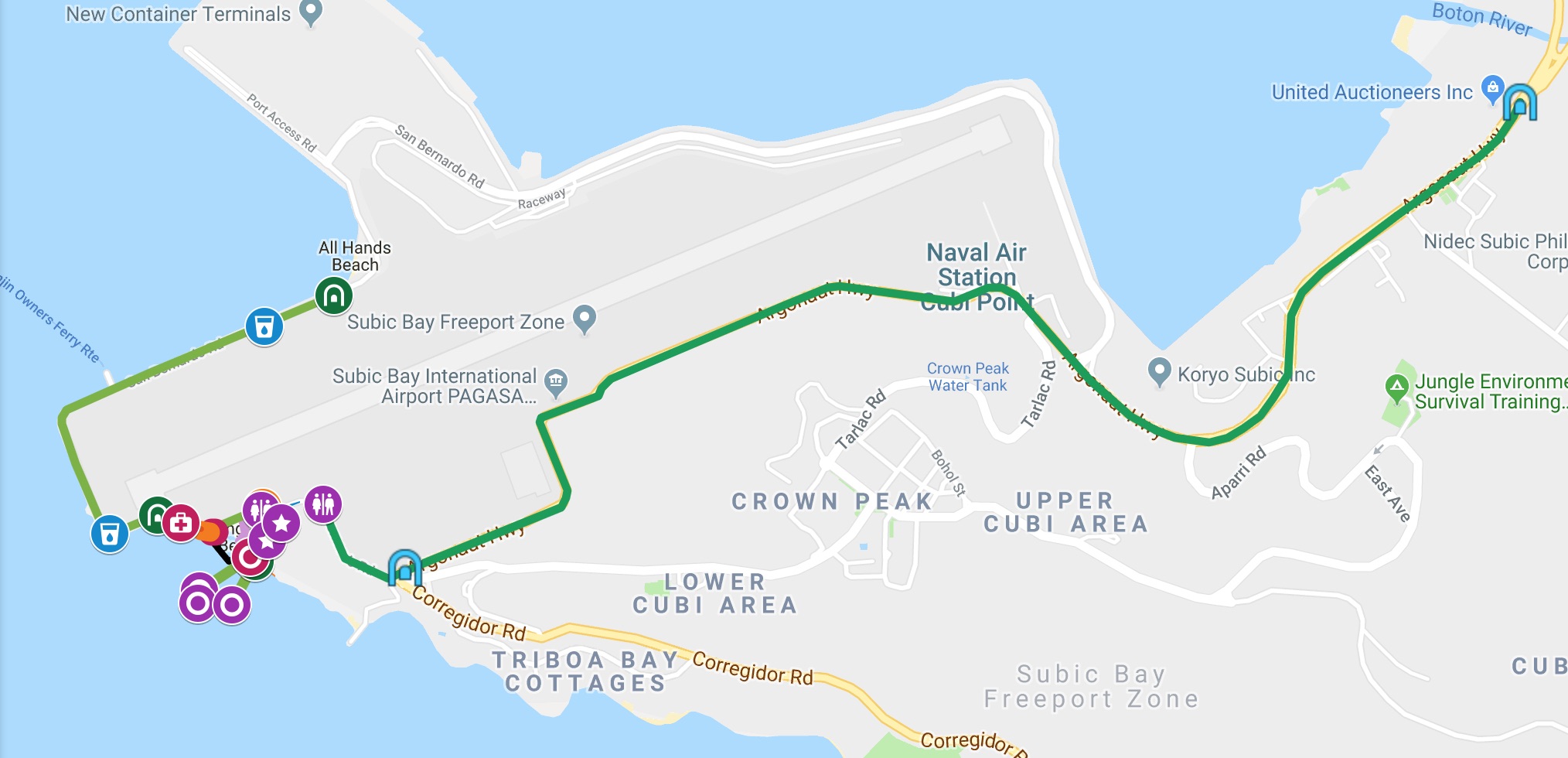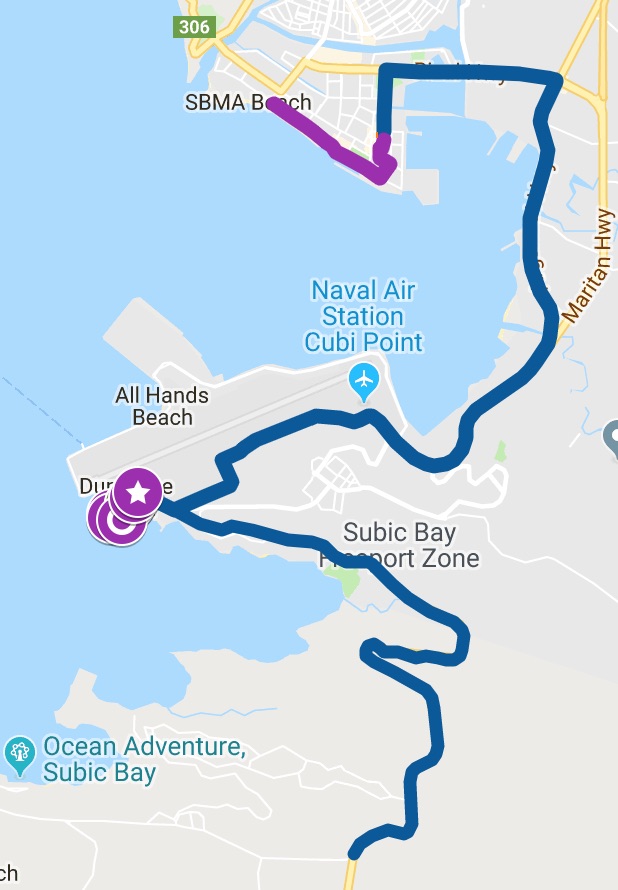 Looks like the Sprint is a flat and fast course, which is great because I haven't really trained to ride up Corregidor Road (the route back in 2011, and the route for the Standard distance this year). I just need to count my laps properly: Swim 1 lap, ride 2 laps, run 2 laps. Many a race or personal record has been lost because one got lost or disqualified…
Nutrition and equipment are two more things I have under my control. Given the heat it looks like I should put an electrolyte tablet in my water bottle. I haven't stocked up on those things in years, so I need to make a supply run. I should also pick up some energy gels while I'm at it. I have already had my bike tuned the way I want it, so I'm not going to mess with its set-up so close to the race. I should check my tires, spare tubes, and CO2 inflators though.
Lastly, motivation. Why do I really want to race? Why do I want to do well? Unless I have this settled in my mind it would be quite easy once again to pull the plug. After two years sitting on sidelines, I know I want to race because I enjoy the whole process and love tackling the challenge of switching through the three disciplines. Why at this particular event? It'll be my first actual triathlon back at home, racing among my peers, and there's nothing quite like that.
I'm staying on to watch the Sunday races, so if you're racing SuBIT I hope to see you!