Last weekend, adidas celebrated launching new seasonal colorways for the PureBOOST Go by holding the second City Chase event with adidas Runners Manila. Yours truly got to check out how adidas refreshed the PureBOOST Go.
Can you believe it's summer already? I've been traveling a lot, so not being in one place I didn't notice the heat creep up in Manila. But last Saturday the heat wasn't a big deal because we were moving around a lot, running through the back streets of Makati into the central business district as part of the City Chase 2. We were tasked to follow a map to six stations where we would attempt to complete challenges. Wearing my new pair of PureBOOST Go in the mint green colorway, I felt ready to tackle anything that came my way.
Honestly, "orienteering" and similar challenges have never been my forte, but it was fun trying to figure out which streets to run. The challenges were also pretty easy to tackle. By the end of the City Chase we had actually run eight kilometers, but I didn't feel it because we were so focused on other things than mileage.
The PureBOOST Go has two new colorways: black with ivy/orange details, and clear mint. It still features the Expanded Landing Zone for better agility and stability when running in the city, as well as the BOOST midsole. The improvements can be seen in the shoe's upper, which now includes Clima Moisture Management Yarns and reflective post-treatment to make them more visible when running at night. Continuing from adidas's commitment to sustainability, the shoe's pattern production also focuses on better efficiency for less material waste.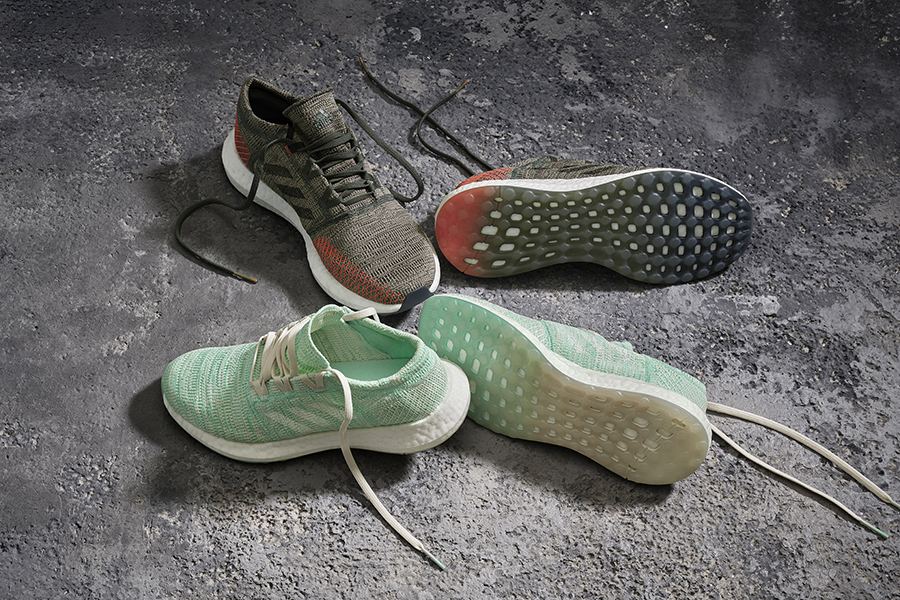 I reviewed the PureBOOST Go previously and have been using a pair while traveling the past few months. It is just so ridiculously comfortable and I really like it for casual runs as well as gym crosstraining (not to mention just hanging out in airports).
You can pick up the new PureBOOST Go colorways in store and at adidas.com.ph for P6,000. The adidas website has free shipping until June 30 for all orders. Some older colorways are also on sale, so if they have them in your size, it's your lucky day. 😉