Happy New Year, dear readers! I hope you had a good holiday season and were able to celebrate with loved ones.
I'm looking to do more things this year that don't just affect me physically, but feed my soul as well. This is why my weekly diary for this year will contain musings about more than just fitness. It's basically still me writing, but about more than just exercising. As always, I'm excited to take you along for the ride. Where will 2019 take us?
I can't begin to tell you how turning that corner from 2018 to 2019 was a relief mentally and emotionally. While days actually flow into one another and there aren't any true hard lines between experiences, I couldn't wait to "leave behind" a year that was so difficult especially in the final few months. Even through the first week of 2019, I felt a little blue…
But as I said in my final Instagram post of 2018, the only direction that matters in running is forward, so I'm going to keep doing exactly that. Running at Color Manila Year 7 last Sunday gave me a good idea where my run fitness is, and I'm glad I chose to do the 3K. As an untimed event there are no records of how long I took to cover 3K except that which I keep for myself, but even if I took my time through the color and hydration stations I still finished in good time without feeling out of breath or tired. (Lack of sleep from getting up that early is another story!)
Taking my first running steps into 2019 would not have been such a pleasant experience if not for the good folks at PACE Prehab and Recovery, especially Francis Diano who is helping me work through a hip flexor strain. I head back there for a follow-up this week, so fingers crossed it's all forward-moving from here.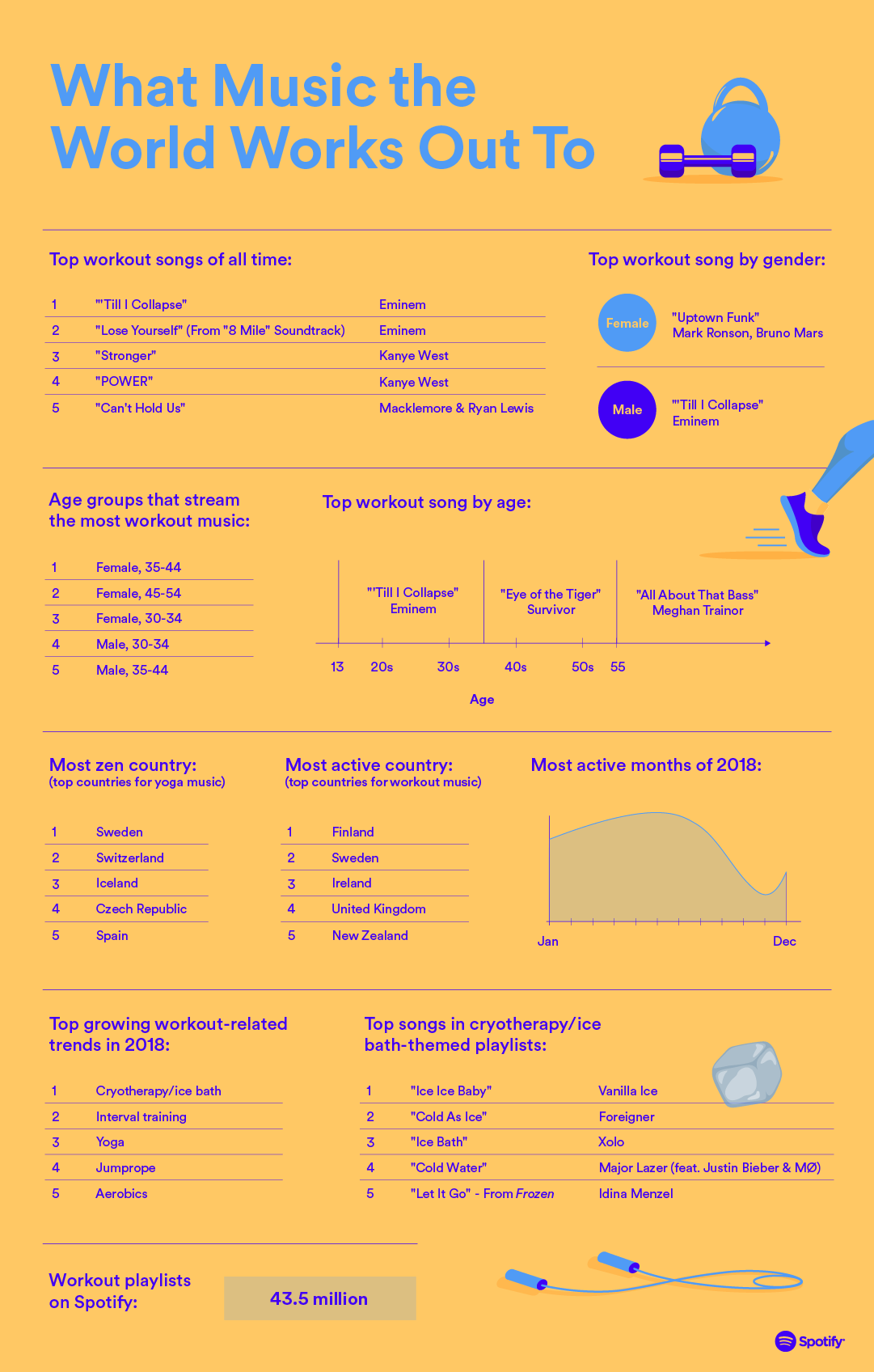 As someone who has actively used Spotify to provide the soundtracks for my runs and workouts, I was intrigued by their latest press release about the top workout songs in the world on Spotify.
Top workout songs in the Philippines:
1. "Bang Bang" – Jessie J
2. "Uptown Funk" – Mark Ronson
3. "'Till I Collapse" – Eminem
4. "Worth It" – Fifth Harmony
5. "Lose Yourself" (From "8 Mile" Soundtrack) – Eminem
(I actually don't have any of these songs on my workout playlists! LOL But I have listened to "Lose Yourself" a lot the past few months.)
The main focus for January for me is to get motivated and stay motivated and really get over my year-end funk. Things are looking up…
Liked this post? Share it!