A child's smile is precious, and so any organization that helps bring those smiles to a child's face is in my good books. Smile Train Philippines empowers local medical professionals with training, funding, and resources to provide free cleft surgery and comprehensive cleft care to children. This year, they have again partnered with Electric Studio to help raise awareness and funds for children with clefts in the Philippines through the Ride For Smiles Challenge. 
The Ride for Smiles Challenge is a 30-day fitness challenge running until December 12. Electric Studio riders commit to complete 10, 15 or 20 rides, with all classes counting toward a donation by Electric Studio to Smile Train Philippines. The rides can be taken in any of Electric Studio's three locations in Bonifacio Global City, Makati, and Ortigas. This year, 350 rides will be dedicated to Smile Train Philippines. On top of the donation by Electric Studio, sponsors have committed to providing free rides and gifts for the dedication and support of the riders.
Yesterday, I attended one of these rides at their branch in Makati, where instructor Cathy led us through 45-minutes of a heart-pounding, leg-thrashing, arm-pumping workout.
I really wanted to take you, my readers, on that experience with me and show you the fabulous facilities — but sadly Electric Studio has a policy of not allowing people to take personal video and photos inside the studio itself, even when the studio is empty. So all I have is this photo: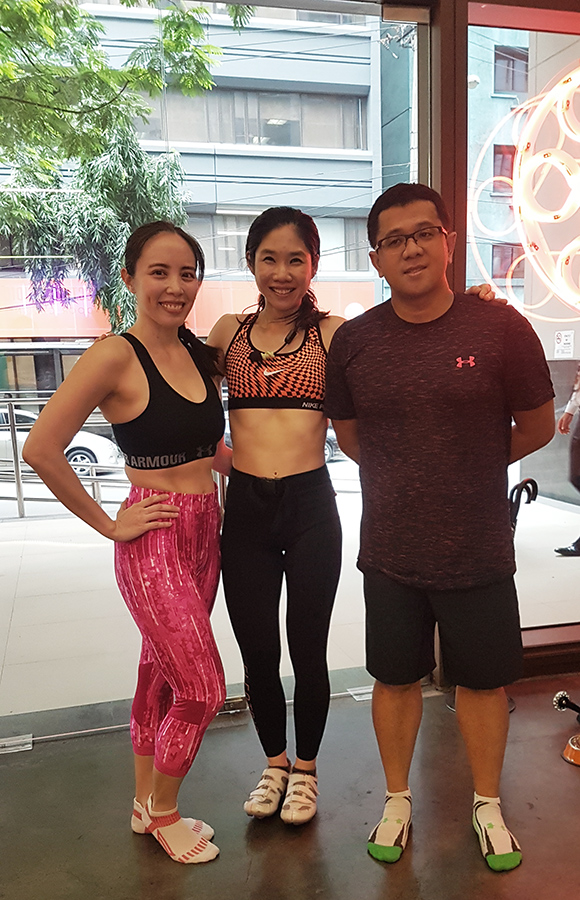 If you're interested in giving these indoor cycling classes a try, the first-timer package (expires in 30 days) costs P1,500 for 5 rides. Click here for more information about Electric Studio and the Ride for Smile Challenge.
For more information about Smile Train's global efforts and to make a donation, please visit smiletrain.org. Follow Smile Train Philippines on Twitter and Instagram, and like them on Facebook.
Liked this post? Share it!