I haven't done much swimming lately, so when Speedo sent me their latest Biofuse Flexiseal swim goggles that launched in June, I was at a loss when to try them out. But I believe there are no coincidences; when my Endure Multisport teammate Clark Castro started preparing to race Ironman Gurye, he put a wishlist of items he still needed to get up on Facebook. Right at the top of his list? "Goggles."
Speedo's Futura Biofuse goggle range is the brand's most successful thanks to its comfortable ergonomic fit, perfect for competitive long-distance swimmers. With Flexiseal technology, Futura Biofuse goggles now have a more flexible and comfortable grooved seal around the eyes and cheekbones, allowing improved fit and reducing leaking. The Futura Biofuse Flexiseal goggles have Anti-Fog coating and even if the goggles are clear, they have UV protection to protect your eyes. The wide-vision lenses maximize vision, which makes these goggles perfect for open-water swimming.
I decided to gift my Speedo Futura Biofuse Flexiseal goggles to Clark as a good-luck present for Ironman Gurye. In exchange, he'd write a review about it! As a previous user of Futura Biofuse goggles, I figured he'd have a better basis of comparison than I would. Read Clark's review below:
It was only two weeks before my ultimate race IM Gurye 2018 but still had no goggles to use then. Fortunately, this Speedo Futura Biofuse Flexiseal was offered to me by our ever supportive teammate Noelle aka Kikay Runner.

Having limited time to break in was not a concern at all since I had tried an earlier model of it way back in 2012 when I was starting to learn and love the sport. It was only the day before the race when I got the chance to try it. Very true to its promise of super-soft flexible seal, flexible frame that adapts to face and stability fit I was happy, relieved and satisfied.

Come race day, I was excited and confident having the correct gear to hit my target swim split. It was a foggy morning swim, but the clarity of the goggles was superb! The wide vision, anti-fog and UV protection really helped me navigate efficiently. What I liked most about it is the extra-soft material which adapts and sticks to my face. It also has an easy-to-adjust strap and flexible nose bridge, no leaks so no single second wasted adjusting. It was a smooth and comfortable 3.8km swim that I only focused with my swim skills and moving forward. And, YES I got a new PR!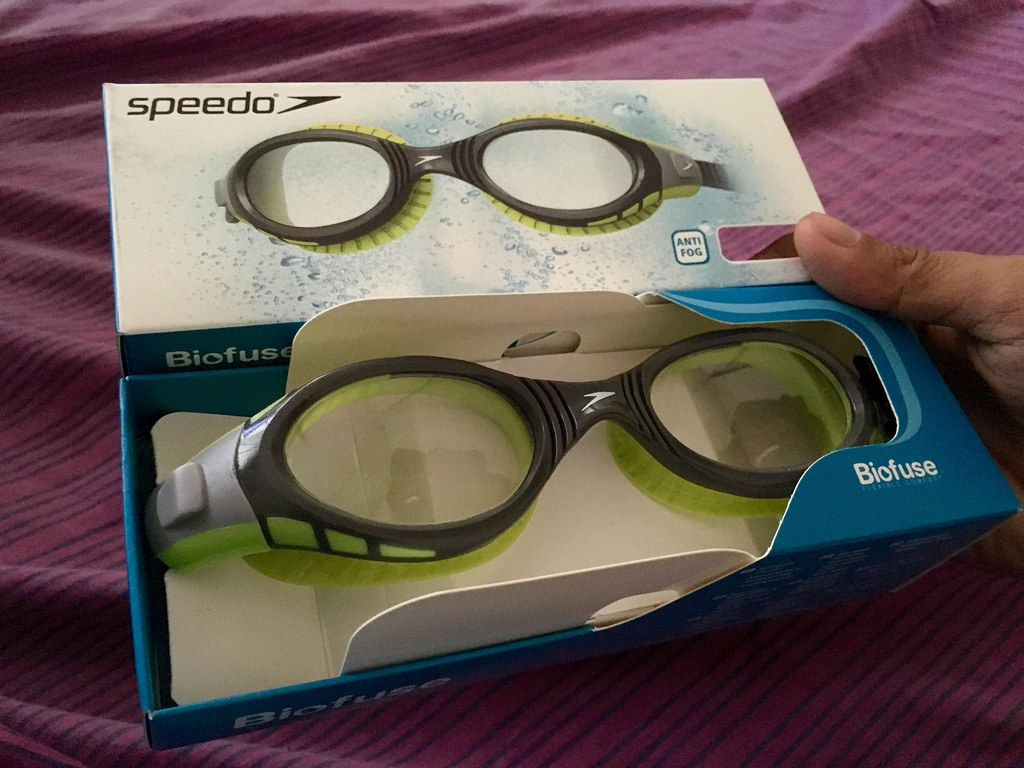 Speedo Futura Biofuse Flexiseal Goggles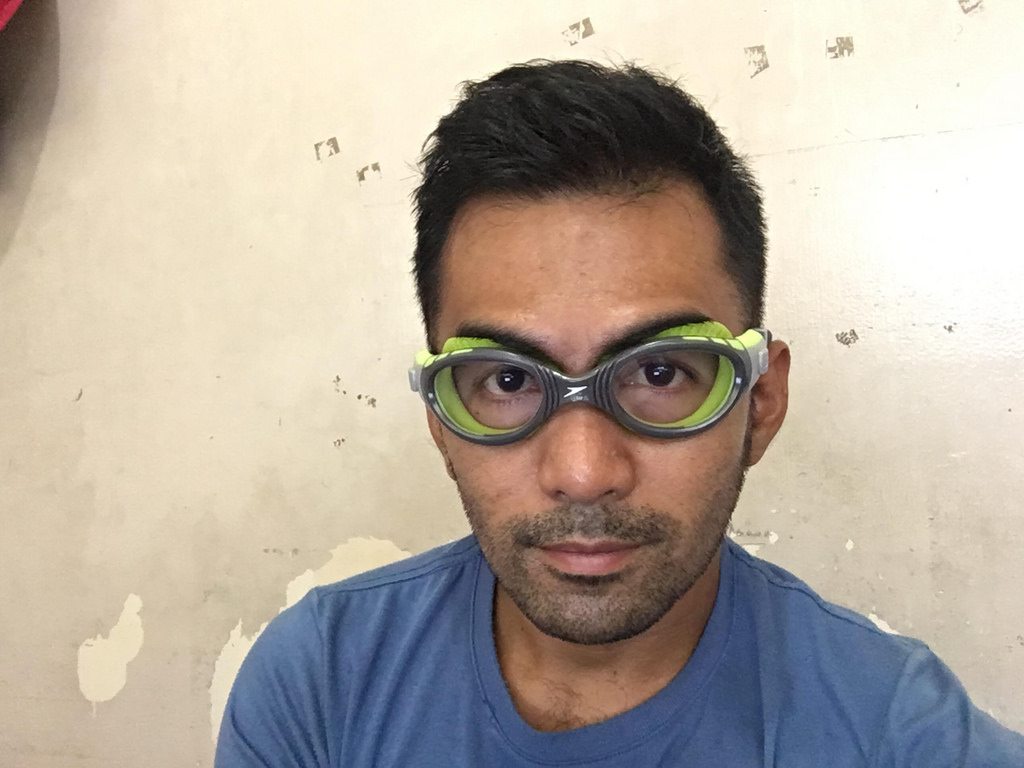 Flexiseal soft and flexible material adjusts to your face shape.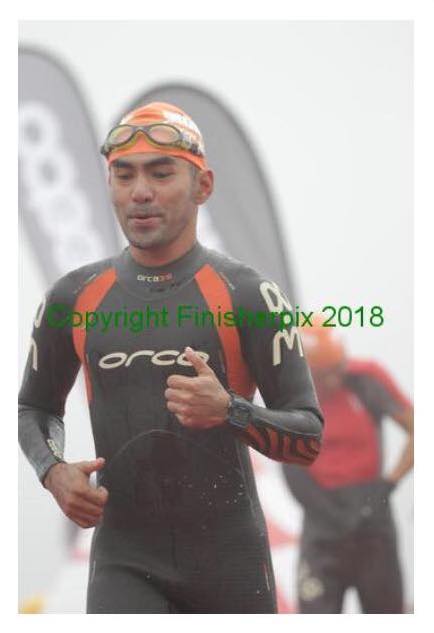 After 3.8 kilometers of swimming, no deep goggle marks around the eyes!
The Speedo Futura Biofuse® Flexiseal range is available in unisex and female fit for those with slightly smaller faces. The range has four color variations for unisex and three colorways for female, including mirrored lens styles which are suitable for triathlon/outdoor swimming.