Brooks has launched five updates to some of their most popular shoe models, and your girl Kikay Runner was there to check them all out! Watch my vlog below:
Given Brooks' popularity among serious runners, it won't be long before we see the new Levitate 2, Ghost 11, Glycerin 16, Transcend 5, and Adrenaline GTS 18 in the wild. At the core of the bigger updates is new cushioning and energy return technology.
DNA AMP: The Power to Outrun Yourself
This is a polyurethane (PU)-based cushioning system strategically engineered to provide unparalleled energy return. The foundation of DNA AMP is a PU foam that naturally expands, returning energy as force is applied. To deliver an amplified experience, Brooks encased the foam in a thermoplastic polyurethane (TPU) skin that resists horizontal expansion to deliver energy directly back to the runner. The result is an engineered compound that provides exceptional energy return.
The Levitate was launched last year with DNA AMP, but the Levitate 2 update gives it a more sleek knit upper, reducing the bulkiness of the shoe.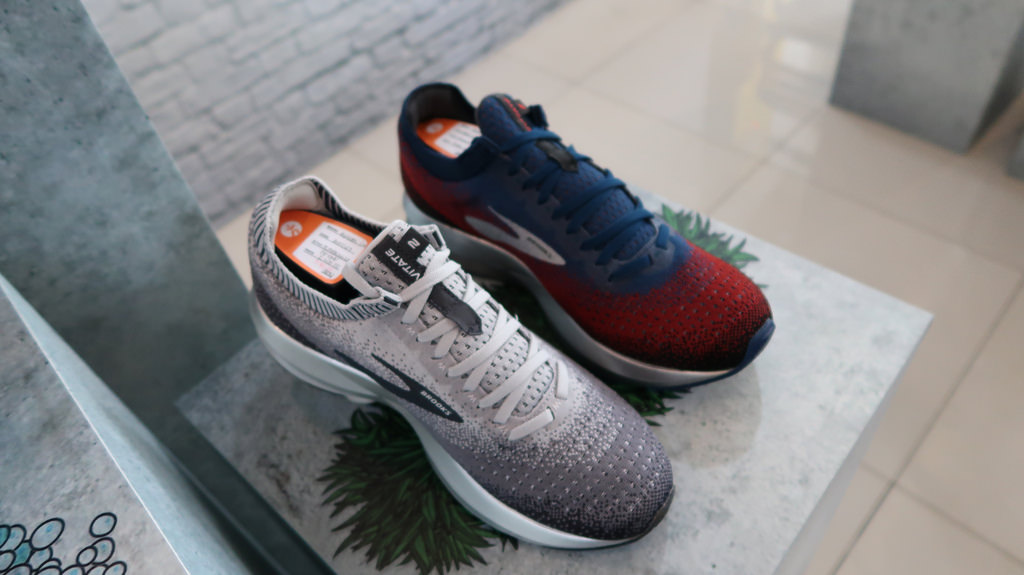 The Levitate 2 features a socklike ankle collar
DNA Loft: The NEW Standard in Soft
A finely calibrated mix of EVA foam, rubber, and air, DNA LOFT is the new midsole cushioning in our softest running shoe yet. Engineered for unequaled comfort, EVA Foam puts more "ahhhhh" in every step, making this the softest midsole we've ever offered. Also an added rubber means you can stop worrying about your cushion holding up and enjoy the same blissful softness whether it's your first – or 500th – time lacing them up. Extra air in the midsole ensures that DNA LOFT won't weigh you down. Because cushioning that's soft as a feather should be as light as one, too. Get lost in your run with the cushion that'll keep you comfortable, step after step, run after run.
The Ghost 11 and Glycerin 16 both feature DNA Loft, which is Brooks' newest cushioning technology. These two are favorites of runners and triathletes who really put miles into their shoes. Comfort is key, and as the numbering convention indicates, runners keep coming back for more.
So those were the big updates, but Brooks also polished up two more models. The Transcend 5 still has SUPER DNA cushioning technology but with updated guide rails to give better support to runners who need it. The Adrenaline GTS 18 is one of Brooks' best-selling lines (18!), so they didn't fix what wasn't broken; instead, Brooks just updated its look.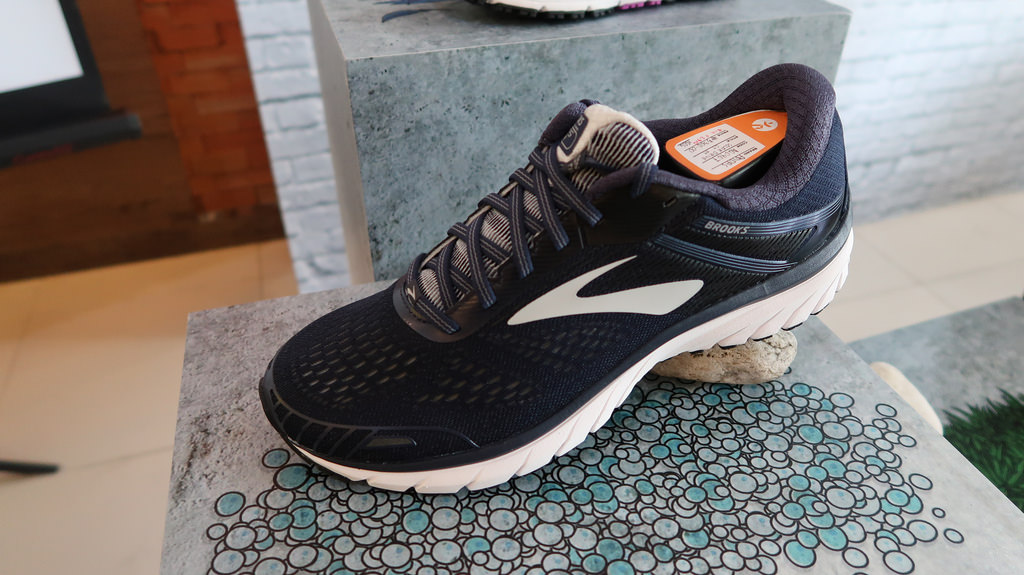 Brooks Adrenaline GTS 18 (P6,295)
Brooks is available in all Runnr Stores, Tobys MOA, Tobys SLP, Olympic Village Glorietta, SM Department stores MOA, North Edsa and Davao.
Liked this post? Share it!