It can be really difficult sometimes to keep track of all the new shoe drops from your favorite running brands. Just as I've released my reviews of the UltraBOOST X and SolarBOOST, adidas comes out with the new PureBOOST Go, a shoe designed specifically for city running.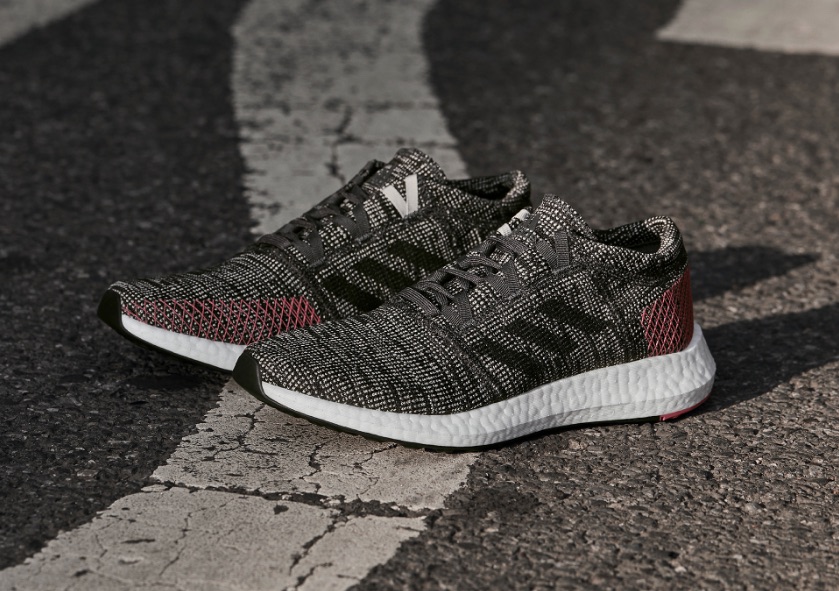 Its main selling proposition is its wider forefoot platform (Expanded Landing Zone) that gives you greater stability during multi-directional movements. The knit upper is made from breathable fabric gives flexibility and freedom of movement. And of course, a full BOOST midsole gives you that cushioned yet energetic step that you've come to expect from all of the adidas BOOST lines.
If you think city running is all about running in straight lines, you probably haven't run on the cracked sidewalks of busy mega-cities like Metro Manila or New York City. You have to be ready to dodge pedestrians, jump over holes, and run away from chasing dogs (I'm only half-kidding). If you're exploring a new city or running the same tracks in your home city, you want to be wearing shoes you feel comfortable and secure in.
Captain of adidas Runners New York City Kwasi Kessie said, "For me, there's nothing more thrilling than running the streets through my city. It's exciting because it's raw and unpredictable and discovering the city in this way is totally unique. adidas' PureBOOST Go is the right shoe for city running. It means I can change direction and adapt to anything the city throws at me."
The adidas PureBOOST Go for men and women retails for P6,000, which is on the affordable side as far as adidas' running performance shoes go. In fact, if I didn't already have UltraBOOST and SolarBOOST, I'd probably go for this one.
I haven't laid eyes on it in person just yet, but the PureBOOST Go is now available on adidas.com and in store in both the charcoal as well as black and white colorways.
Get to experience the PureBOOST Go at the adidas Runners Manila City Chase sessions on September 10 or 17. Sign up for your slot by joining the adidas Runners Manila group on Facebook.