It is the era of fast fashion, and I know I've fallen prey to it when every six months I need to clear boxes full of running apparel from my closets. I'm also guilty of snapping up cheap items thinking that I can just throw them out when they fall apart after a few washings. We buy things without thinking of where they come from, and where they're headed after we've grown tired of them. If they're lucky, these clothes make it into charity donations and someone else can actually make use of them. More often than not, though, they are headed straight for the landfill.
I'm trying to live a little more sustainably, so lately instead of buying trendy throwaway clothes, I find myself opting for classic and quality items I can keep using for many years to come. I've also started looking into patronizing brands and products that "upcycle" or repurpose things into lovely yet practical items.
It was Krissy's birthday a few months ago, and instead of throwing a birthday party for herself, she invited a few friends over (including yours truly) for a purse-making workshop at Rags 2 Riches. Those of you who follow local fashion will be familiar with Rags 2 Riches for their unique bags that use woven panels made of scrap fabric and indigenous textiles.
Watch my short vlog about that delightful afternoon:
Also present were Krissy's BF (and my cousin) JJ, his sister Chelsea, and fellow bloggers Ava Te-Zabat, Ana Gonzales, and Paul Chuapoco. Check out our photos below: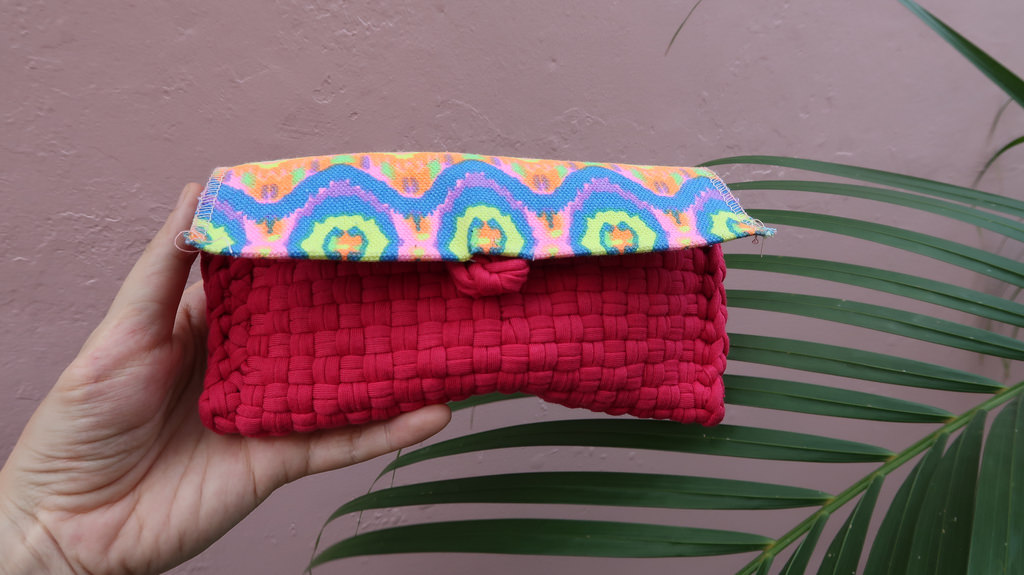 //embedr.flickr.com/assets/client-code.js
We learned a lot about the social enterprise aspect of Rags 2 Riches, where they recruit local artisans to supply the woven panels, pay fair trade prices for their work, then help them manage their finances to become economically independent. I also realized how much work goes into creating the works of art that are Rags 2 Riches bags, since making just one tiny pouch (which I now use as a sunglasses case) took me four hours and made my hands hurt.
It's reminded me to be more mindful of what I spend on and who should benefit from the things I consume. Many thanks to Krissy for the invite and for a fun and soul-enriching afternoon.