Hi folks! I mentioned last week that I'm starting a new challenge for myself for the month of March. Thursday this week is already March 1, so now's a good time to let you know all the details!
The Takbo.PH Women's Stride Virtual Run is being held the entire month of March in celebration of International Women's Month. This is the second virtual run event being held by Takbo.PH, after the successful Activate 2018 virtual run last January.
Unlike a regular run event where all runners gather together on one date to complete a set route, a virtual run allows you to choose your distance, route, and date/s to complete within a period of time. This is an event open to women of all fitness levels! For a flat rate of P900, you can sign up to complete total mileage of 21K, 50K, 100K, or 200K between March 1-31, 2018. Once the target mileage is completed, you receive a limited edition racerback-style tank top and Women's Stride finisher medal. Participants also stand a chance of winning raffle prizes from New Balance, Takbo.ph and other sponsors.
I'm targeting the 50K because, well, I think it will be the only time I ever run 50 kilometers for a single event. I like that I can spread it out to do within 30 days and that I don't have to get up at an ungodly hour to run!
Here is a summary of the mechanics of joining:
Deposit the registration fee. (If depositing by mobile app, add your name and the name of the virtual race in the remarks within the deposit screen, i.e. "Maria Clara/TAKBO.PH Women's Stride".)
Create a Takbo.PH Virtual Race account and upload the deposit slip to your account.
Update your profile with your Full Name, Shipping Address, Mobile Number, Race Details (category and shirt size), and Payment Method.
Then all you need to do is record your running sessions with an app and take screenshots of each session and upload to your Takbo.PH Virtual Race account. Suggested app is Strava, which you can use on your mobile or with your GPS watch. Nike+ Run Club is another good run tracker app.
You'll receive your entitlements (medal and shirt) 5-10 days after the race ends, delivered for free within the Philippines to your shipping address!
Here's what the racerback tank top and finisher medal look like.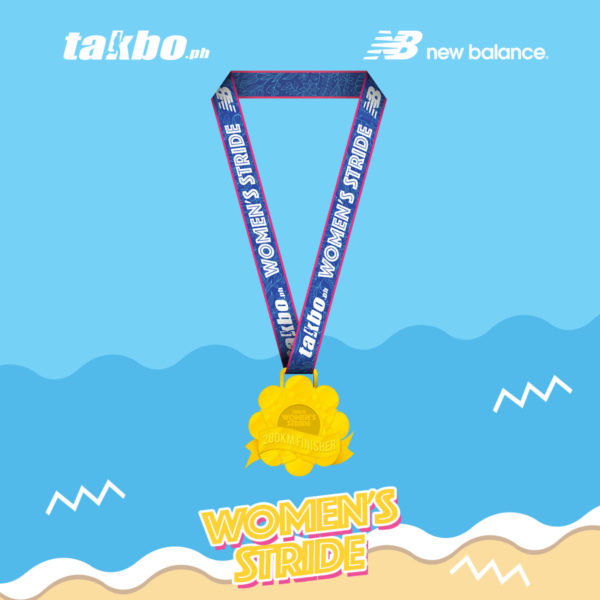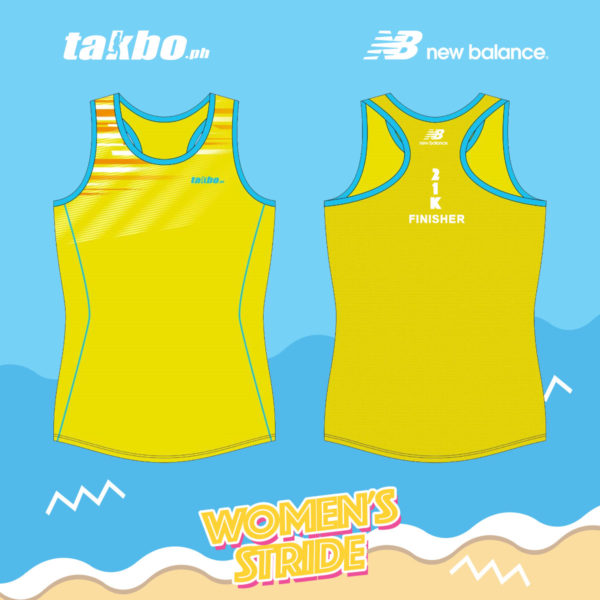 For more information, check out the official Takbo.PH Women's Stride Virtual Run page and follow Takbo.PH on Facebook.
Really excited to get my first 50K finisher medal!