I had a pretty interesting week due to travel. It can be challenging to stick to a workout routine when away from home, but my chosen sport of running makes this much easier because it isn't very equipment-dependent. I also incorporate exercise when I plan my trip itinerary, because I need to know what I'm packing so I don't over- or under-pack.
One rule of thumb I follow is that for every three days of travel, I need to bring at least one set of running clothes and an extra sports bra.
Also, never forget to bring a swimsuit — especially if you know the hotel you're going to has a pool. You may not be doing laps, but you could aqua jog while enjoying a refreshing dip, and that never feels like hard work.
Hikes are also another form of exercise, so if I'm traveling solo or am among people of similar fitness, I make sure to put a hike on the itinerary. Not only do I get to enjoy nature and fantastic views, but I'm also getting a good workout.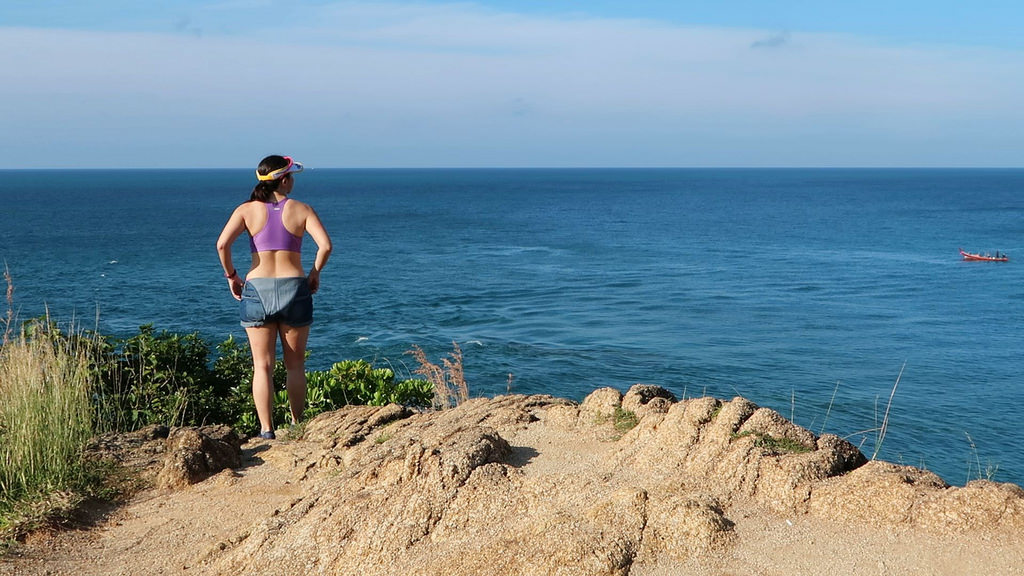 Some places you can only go on foot…
I have a contingency plan for when I don't feel like heading out for a run, or when the weather's bad outside. I have the Nike Training Club app on my iPad, so I have easy — and free! — access to guided yoga sessions. When I'm tired I do the 20-minute Focused Restorative Yoga session, and when I want a deeper, more powerful workout I select the 45-minute Ultimate Strength Yoga session. Again, this is a pretty portable workout I can do in the privacy of my hotel room, on a beach, or anywhere else (although I wouldn't do it in a plaza unless I'm actually teaching a class…).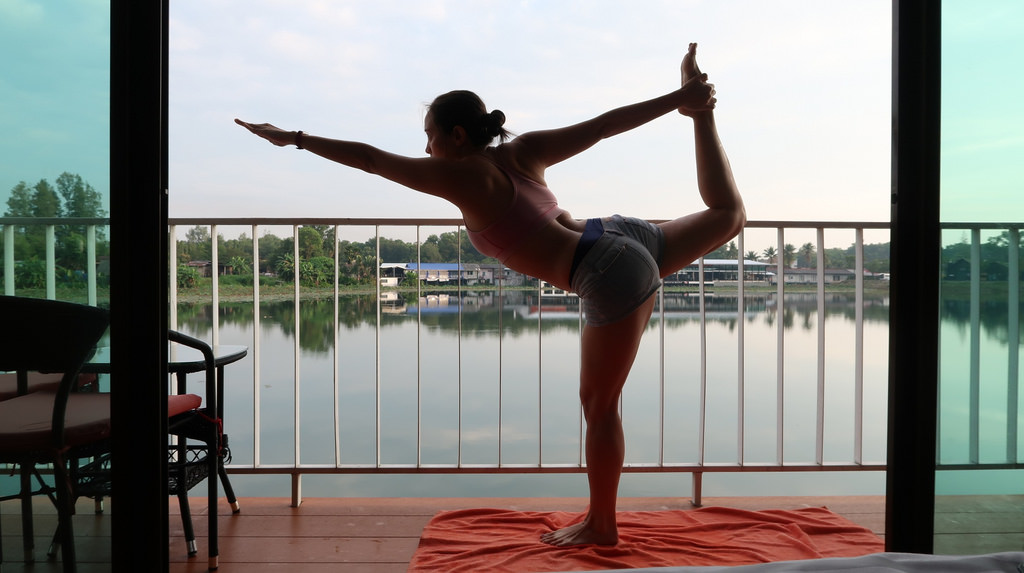 worked up a good sweat doing yoga!
But really, the easiest thing to do is to wake up a little bit earlier in the morning so I can head out for a run. It doesn't even need to be a long one especially if I've got a lot of things on the itinerary, but at the very least it's a way for me to keep my body moving even on holiday.
The point is that exercising needs to be as vital to "personal care and hygiene" as eating, sleeping, and bathing. If you can keep this in mind while traveling, you will find you'll actively look for ways to exercise even if only for a few minutes every day.