I've been feeling really down this past week thanks to my workload. I'm constantly off-balance and trying to catch up with stuff, and it takes a lot of downtime to unwind from this stress. But my "feeling down" is just general annoyance and tiredness, and it's pretty easy for me to de-stress. Aside from getting daily exercise, all I need is good food and good company. This week I got heaps of that.
I skipped two training sessions this week: one swim session because it was raining torrentially, and one long bike session because I felt I'd rather rest that day. And you know what, I don't feel guilty about missing those sessions. Striking the balance between work and training is tricky, but once you understand that all stress is cumulative, it's easier not to beat yourself up for not training as hard if the work week has been particularly hard. For me there are some reliable symptoms of whether I might be overdoing it: one is difficulty sleeping, and the other is getting oral ulcers. And last week I felt those two symptoms.
Anyway, missing those sessions gave me time to do some other stuff. I headed up North to SM City Clark with two fellow "influencers" Johan Aguilar (@johansenaguilar) and Jeffrey Hidalgo (@jepoyhidalgo) to guest at their SM North Luzon Fandom Mania event.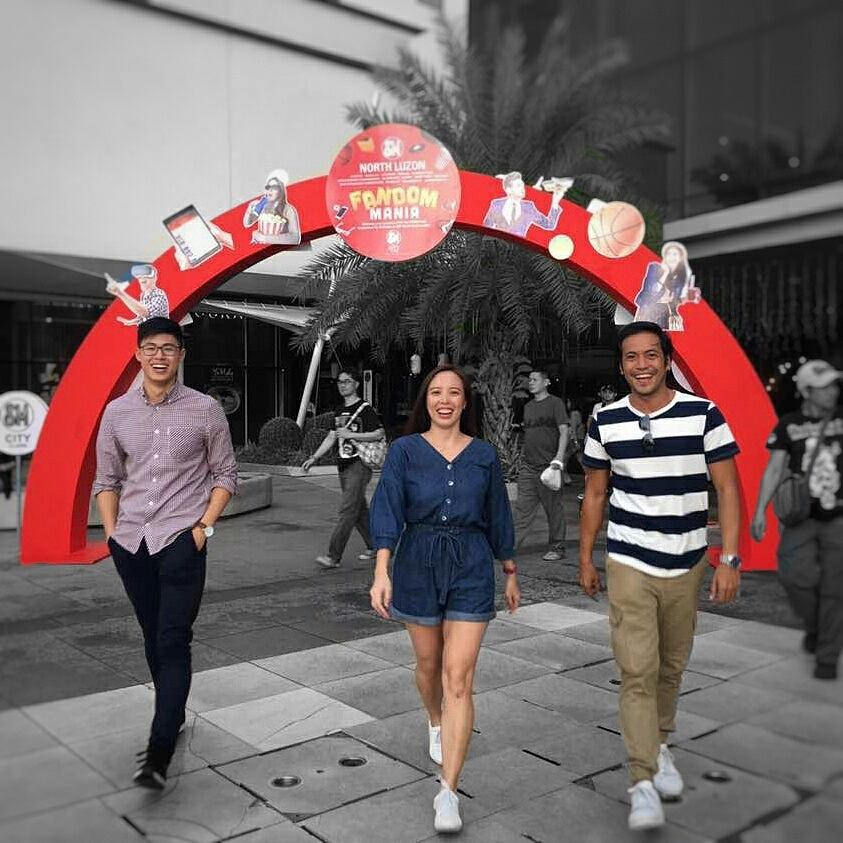 Johan on the left, Jeffrey on the right
The particular focus for that day's fandom was sports, so we got quizzed on our respective sports endeavors. Johan is a former De La Salle University star swimmer and Philippine record holder for the men's 50-meter backstroke. Jeffrey is that Jeffrey Hidalgo who was a member of reknowned musical group Smokey Mountain before launching a solo career. These days he's more into directing on TV and film, and to keep fit he trains for marathons and triathlons. It was awesome to spend a day with fellow athletes, and I felt so recharged after.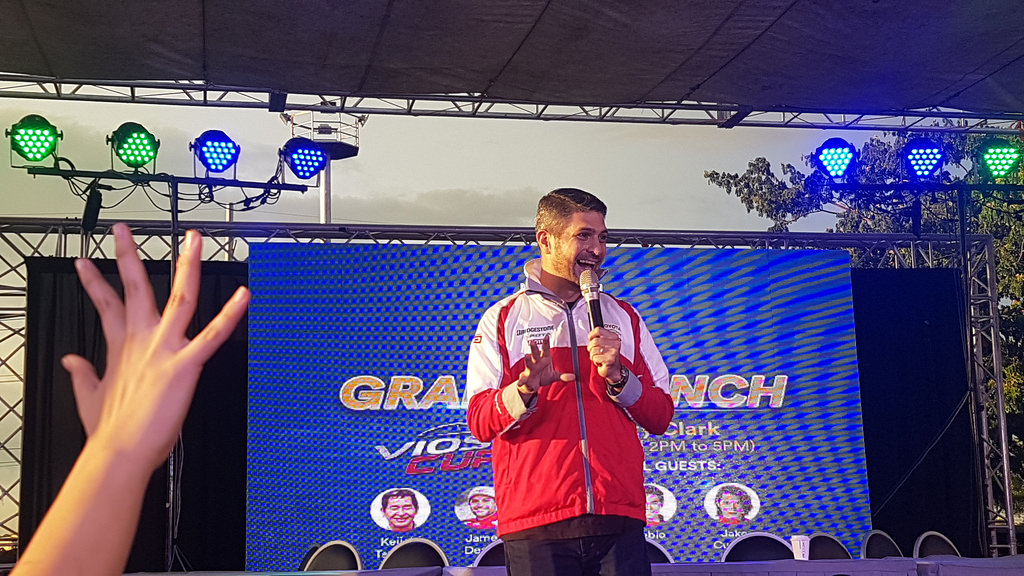 This photo is for the Titos and Titas of Manila. Silver fox James Deakin hosted part of the Fandom Mania program.
Last Saturday instead of riding my bike, I headed into Ermita with my cousin to do a little bargain shopping. We didn't really get any bargains (the sale we were heading to was picked clean before we got there), so instead we spent our time eating Korean food and playing dress-up in traditional hanbok at Jonglo Korean Restaurant on Bocobo Street.
As my stress level builds with the big weekend of Super League Jersey coming up, it's important to take care of myself even while taking care of business. Besides, I've got that triathlon coming up in a few weeks and I really don't want to miss it because I got sick.