It was an inspired week of swimming, cycling, and running for me, just in time to see the awesome Southeast Asian Games results from the marathon and triathlon.
Mary Joy Tabal won the women's marathon and the Philippines' first gold medal at the Games, leading by over seven minutes by the finish. She topped her 2015 silver medal finish and marathon time, going under the 3-hour mark at 2:48. I recall the drama a few months back when she was dropped from the SEAG roster because PATAFA disapproved of her training overseas with her own coach rather than in Manila or Baguio with a national team coach. (Cue my rolling eyes.) Happily they came to a compromise, and hopefully now PATAFA realizes there was wisdom in Mary Joy's investment in herself and supports that.
I was busy writing this post when the results from the SEAG triathlon races came in, with Nikko Huelgas and John Chicano for the men and Kim Mangrobang and Claire Adorna for the women taking gold and silver respectively. Knowing how these athletes have been in development at training camps in Portugal, Australia, and Thailand for the past two years it was great to see that investment paying off in medals. It will be interesting to see when the other nations catch on and start funding their own athletes' training…
Obviously I'm not one to be in contention for SEA Games; I wear the "age grouper" and "recreational athlete" label proudly! But it's nice to see my country excelling regionally in the sports I love. Meanwhile, I put in the work for my own development.
I've gotten into a bit more of a groove with the three disciplines — except for when I attended the Spartan SGX launch for the Spartan Race and had to sleep the rest of the afternoon, subsequently missing my swim workout. Otherwise, it was kind of the new normal: I'd work a little in the morning and watch my nephew before my parents came back to take care of him, and then it was my turn to head to the bike, the pool, or the treadmill.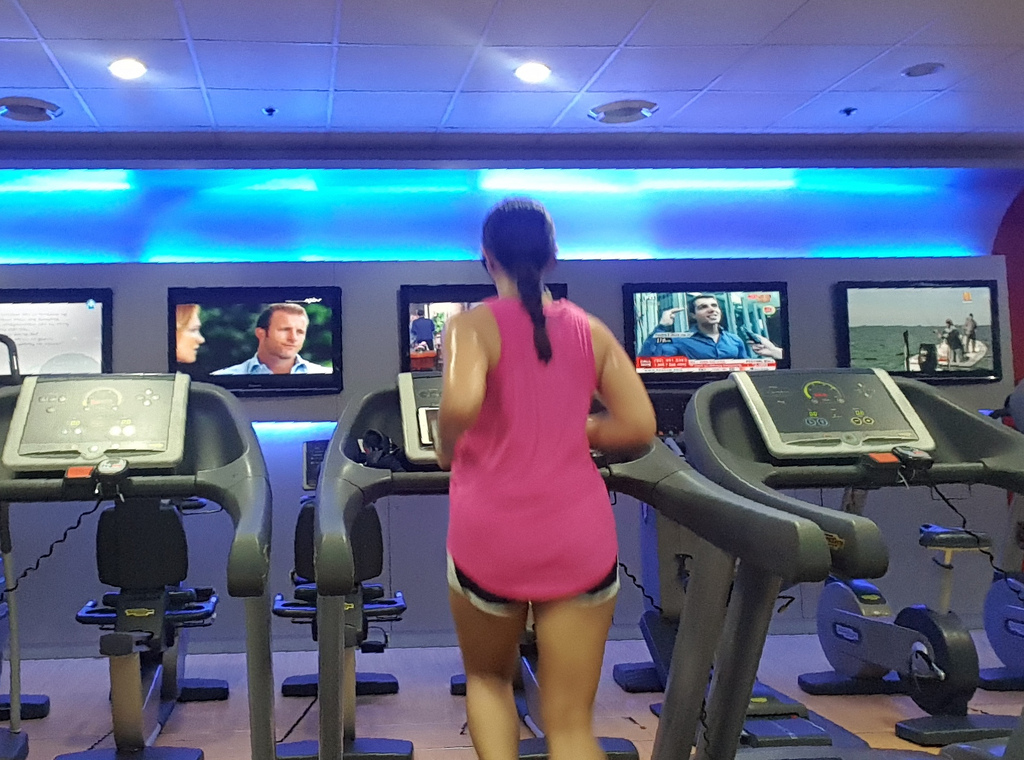 during treadmill runs I watch television shows downloaded onto the iFlix app


I re-watched Pacific Rim on my long indoor ride this weekend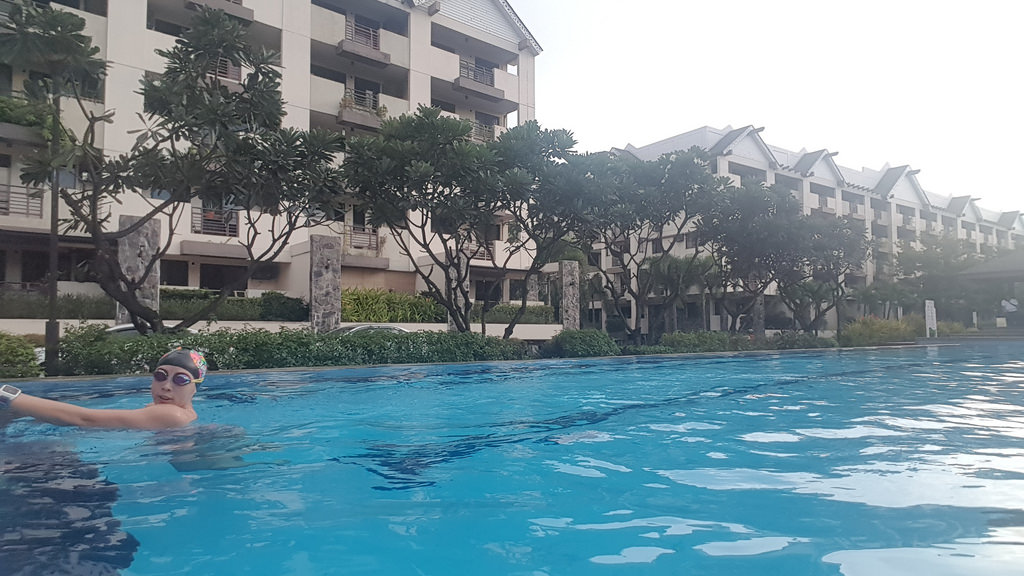 But I can't watch TV in the pool. *sobs*
Nothing too hard as of now, so I catch up with TV and movies while training indoors. This keeps it all fun. I think my biggest challenge, as it has always been, is swimming because there's nothing to distract from the work. I try to keep myself occupied by counting laps and focusing on form. The speed will return when I've rebuilt my strength in the water.
I'm trying not to get sucked into serious training mode at this point. A varied "diet" of workout sessions not exclusive to swim-bike-run gives me the daily endorphin hit without being boring. Last Friday, I hit a calisthenics session with a few friends at Calibarzz, a calisthenics park in Sikatuna Village, Quezon City. Now I know I've been working on a lot of bodyweight exercises the past few months, but it was child's play compared to the kind of workouts Calibarzz fanatics do.

Bar things @noelledeg @moki_doki @nansan pic.twitter.com/honL4vc6Sb

— Mikhail Quijano (@mikhailquijano) August 18, 2017

They had a "Day 1" diagnostic workout which consisted of a circuit of 10 reps pull-ups, push-ups, knee raises, Australian chin-ups, tricep dips, and squats. All that, done three times huhuhu! But I always say I'm willing to try anything once. This week, it's going to be something else I'll try.
I'm just going to say, the human body is amazing! It can do so many things, but only if you work towards them on purpose — if you invest in getting good at whatever it is you want to do.


stretching myself literally and figuratively
Liked this post? Share it!