I've always been fascinated by ballet. While the sum total of my formal ballet training is one summer in my childhood, it changed my posture and fixed my pigeon-toed walk, while revealing how much of the effortless grace I saw on stage was backed up by years of hard work and practice. Ballet dancers are as much full-time athletes as artists. Whenever I have the opportunity to take in a ballet I do so not just to appreciate the beauty of the dancing and the music, but also to marvel at how the dancers are able to command their bodies to do their will.
Ballet Manila recently previewed their upcoming 22nd performance season, titled "Flights of Fantasy". Featuring four ballets including two new all-original works, the country's premier classical dance company aims to appeal to a wider audience and to "bring ballet to the people."
Ibong Adarna
The first production is Ibong Adarna, scheduled for its world premiere on August 26. Choreographed by Gerardo Francisco, one of Ballet Manila's principal dancers and a multi-awarded choreographer with music by Diwa de Leon and Ibong Adarna's vocals by West End star Gia Macuja Atchison, the show will bring to life the classic Filipino epic poem about a bird with a magical voice.

Ibong Adarna goes on stage on August 26 and September 2 at 6pm, and August 27 and September 3 at 3pm.
Swan Lake
One of the world's most famous and enduring classical ballets, Swan Lake features music by Peter Tchaikovsky performed live by the ABS-CBN Philharmonic Orchestra under the baton of Maestro Alexander Vikulov, and the original Lev Ivanov choreography for the white acts.

Swan Lake goes on stage on October 7 and 14 at 6pm and October 8 and 15 at 3pm.
Snow White
Choreographed by Lisa Macuja-Elizalde, Snow White is Ballet Manila's second original production this season, set to debut during the holiday season. After the smash success of her Cinderella last season, Ms. Lisa brings a lighthearted and heartwarming touch to her take on the fairytale. "We are making Snow White a more magical and musical experience for everybody — from toddlers to the lolos and lolas," she said.

Snow White is set to premiere on November 25 at 6pm. Further show dates are: December 2 at 6pm and November 26 and December 3 at 3pm.
Ballet & Ballads
Ballet is often thought of as set to classical instrumental music, so Ballet Manila's Ballet & Ballads bucks that image with ballet set to pop ballads played live by the ABS-CBN Philharmonic Orchestra. Ms. Lisa says, "By dancing to popular ballads performed live, we are showing another side to our storytelling — one that is more appealing and relatable to the modern audience." Ballet & Ballads will also premiere British choreographer Martin Lawrance's "Aria".

Ballet & Ballads will be staged on February 10 and 17, 2018 at 6pm, and February 11 and 18, 2018 at 3pm.
Season Subscription
People always assume tickets to the ballet are expensive, but a Gold section ticket is P1,500 at full price. The Silver section is P1,000 each seat, while Bronze section tickets go for P500 apiece. But that's if you buy per show. If you fully intend to watch all four productions, you get 50% off the ticket prices. If you want to watch at least two shows, you get 30% off the total.
(In contrast, Cirque du Soleil's Toruk was priced at P1,500 for its cheapest ticket with a partially obstructed view.)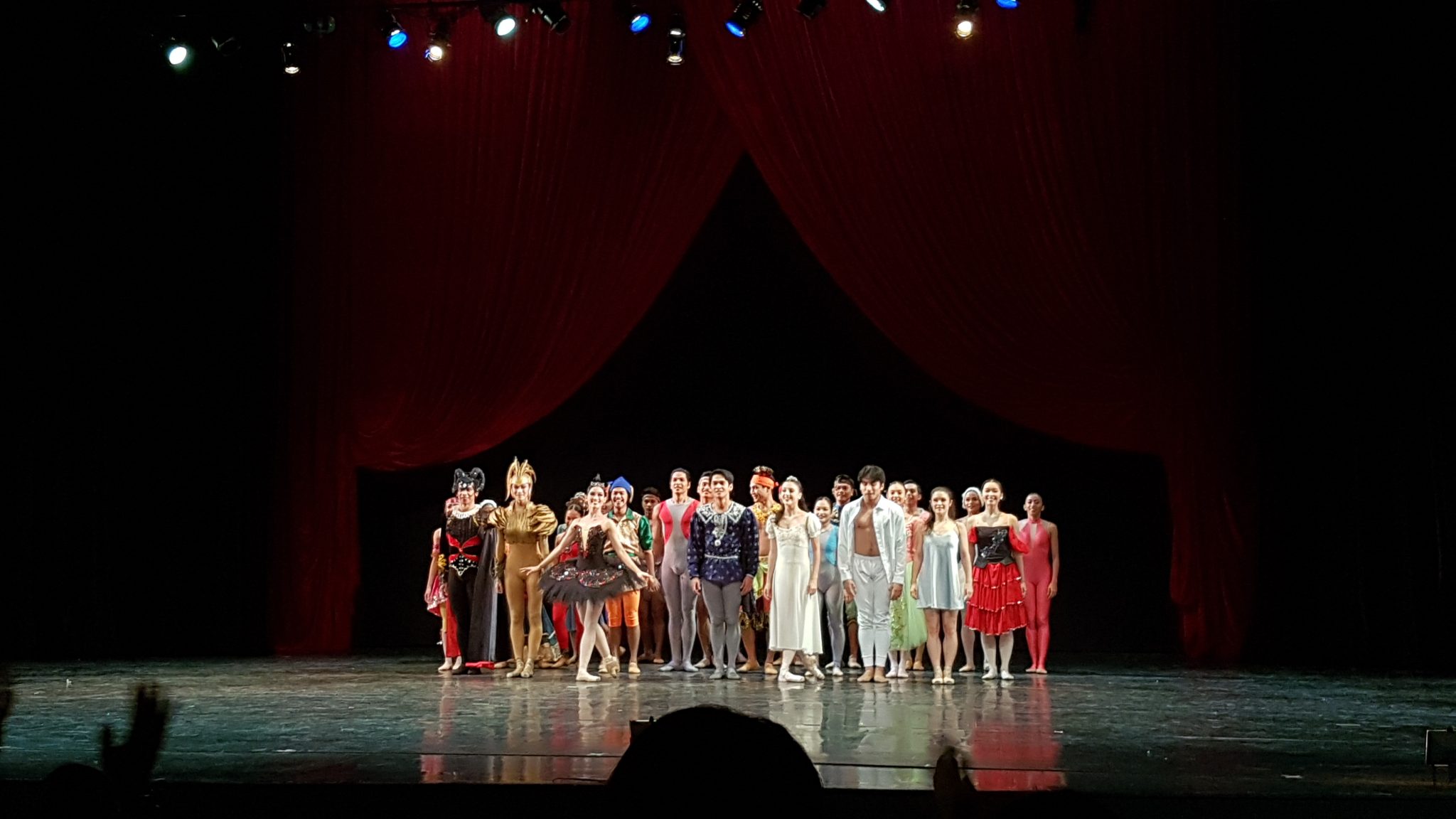 watch these amazing athletes in action!
Ballet Manila tickets are available on Ticket World (call 891-9999). For more information you can visit the Ballet Manila website, follow Ballet Manila on Facebook and @balletmanila on Twitter and Instagram.