I spent the majority of last week touring around Taiwan with my mom as our little birthday treat for each other. It's such a scenic country, super easy to get around, and affordable for a middle-class Filipino wallet. I always come home with a little envy and a fervent wish that one day the Philippines will have the conveniences that are taken for granted in those places.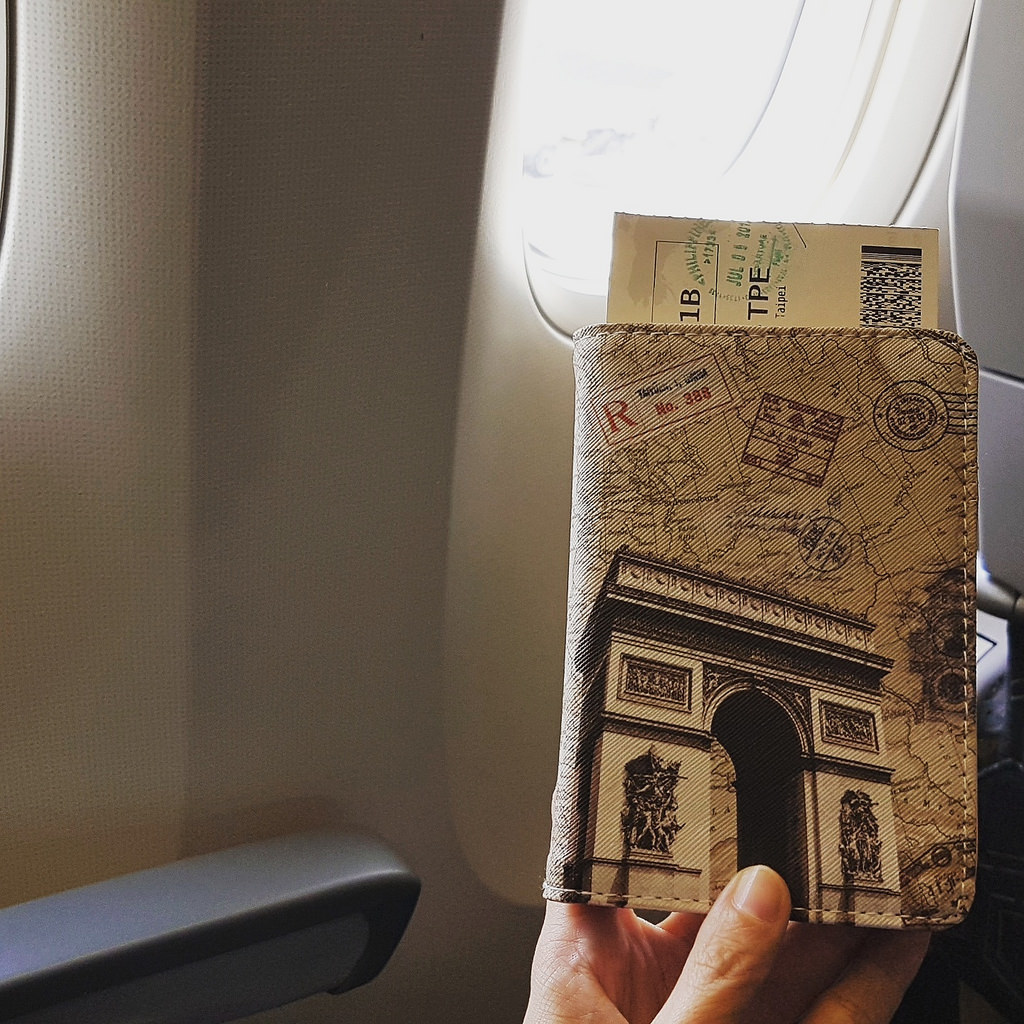 the obligatory passport + boarding pass photo
I mentioned I wasn't 100% before leaving the country, so I already knew I wouldn't be attempting to run every morning — especially since we'd be tiring ourselves out every day anyway. We got a lot of walking done and my Fitbit recorded the sustained walks as "active minutes".
Walking is actually exercise if you think about it — and the Taiwanese do a lot of walking, especially in metropolitan Taipei. Public transport is efficient and plentiful, and road traffic is so bad you can get places faster on your feet and on the subway.
The weather is similar to ours, but less humid; I frequently had dry mouth even if I dutifully chugged water down. But because pollution is quite low (compared to Manila — the Taiwanese complain about pollution in Taipei!), it's not a chore to walk around. My mom and I went on a tips-based historic walking tour with Like It Formosa and over the course of walking to six different sites racked up 5 kilometers!
Because Taipei is a great place to get cheap clothes, in the afternoon we walked around in Wufenpu clothing district before heading to nearby Raohe Street Night Market for dinner. These two places are less than a kilometer away from Songshan MRT Station, where we encountered a running group congregating after a run.


streets upon streets of bargain finds! Wufenpu beats Singapore's Bugis by miles


sunset on this cross street as we walked


the street is lined end-to-end with shops and food stalls
Seeing those runners made me determined to go out and see at least some of Taipei's running routes, I had to make sure not to run too long or too hard. I only had one opportunity to do that: the morning before we'd head off on a day trip of Taiwan's northeast coast.
Our hotel was only 1.5 kilometers away from a river park that included tennis and basketball courts. Taipei's waterways are bordered by public running and biking trails, and they are put to good use by its citizens. I encountered numerous cyclists, a few fellow runners, and many folks young and old taking long morning walks. (On the whole, we didn't see many overweight Taiwanese despite food being cheap and servings generous — must be all the exercise they get!)


sunrise was at 5:15 am most days
The tour driver picked us up at the hotel for a full day of driving around the coast to check out natural rock formations, beaches, and tourist spots. I'd booked this small-group tour on the Klook app and it was nice because it was just my mom and me and a father-daughter pair on the tour. We pretty much weren't stuck waiting around for other tourists, so we had extra time for a few more sights like the two-kilometer Old Caoling Tunnel, a disused train tunnel now traveled by leisure bikes.


Santiago Lighthouse, near Taiwan's easternmost point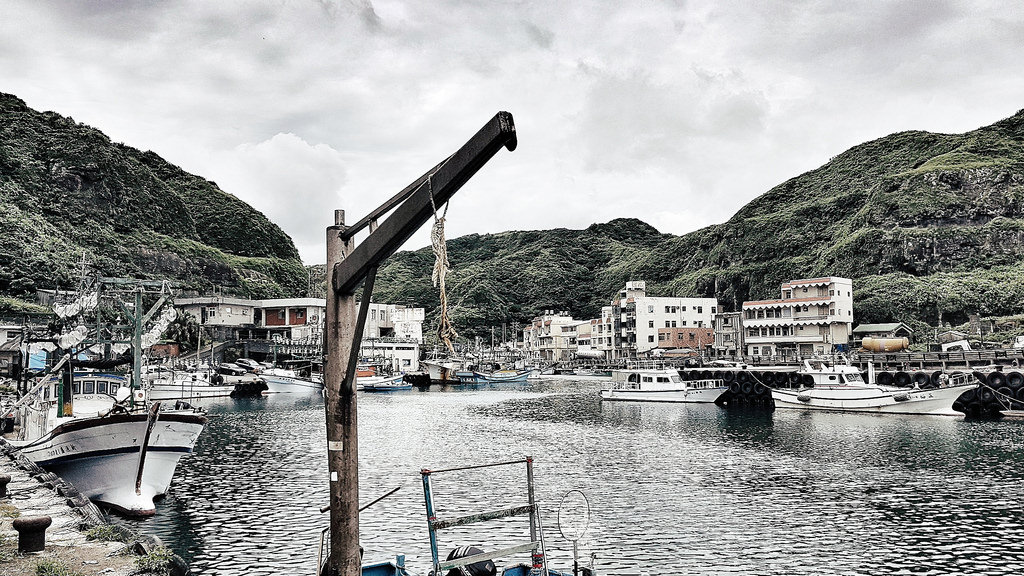 Bitoujiao Park where the squid fishing boats dock


Fulong Beach, where an annual sandcastle festival is held


Beiguan Coast Park and its countless steps
We were pretty smashed by the time we got back into Taipei around 7pm. While the outbound trip was along the coastline, the return trip took us through the Hsuehshan (Snow Mountain) Tunnel which is a nearly 13-kilometer road tunnel under a mountain range connecting the coastal county of Yilan with Taipei.
In our last two days in Taiwan, my mom and I went on the high speed rail from Taipei to Kaohsiung, the southernmost terminus. (For scale: imagine traveling Luzon from Ilocos to Bicol in under two hours!) Once in Kaohsiung one of my mom's old med school friends picked us up to go on a road trip to Kenting, a reknowned seaside holiday area.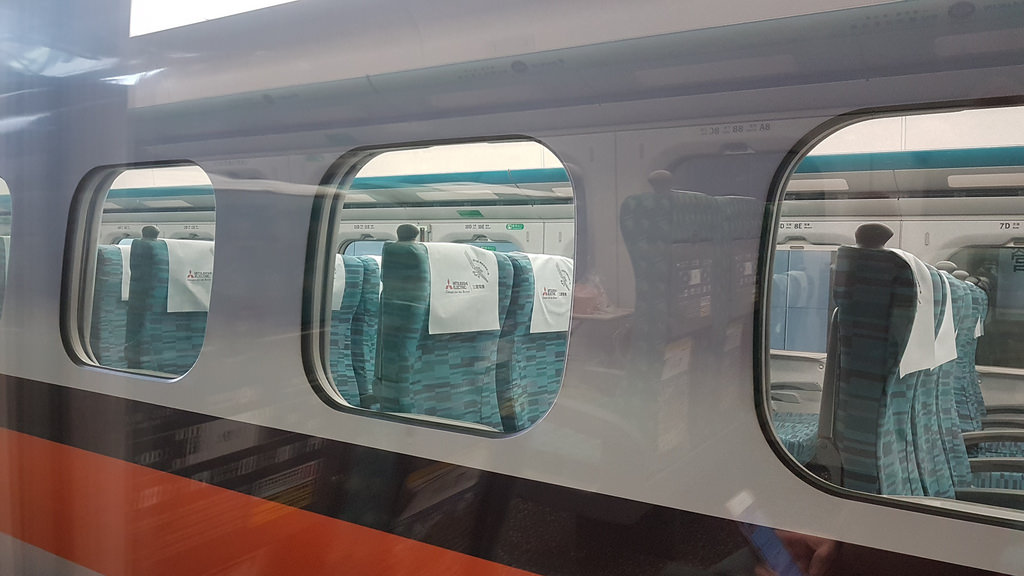 more luxurious than airplane cattle class!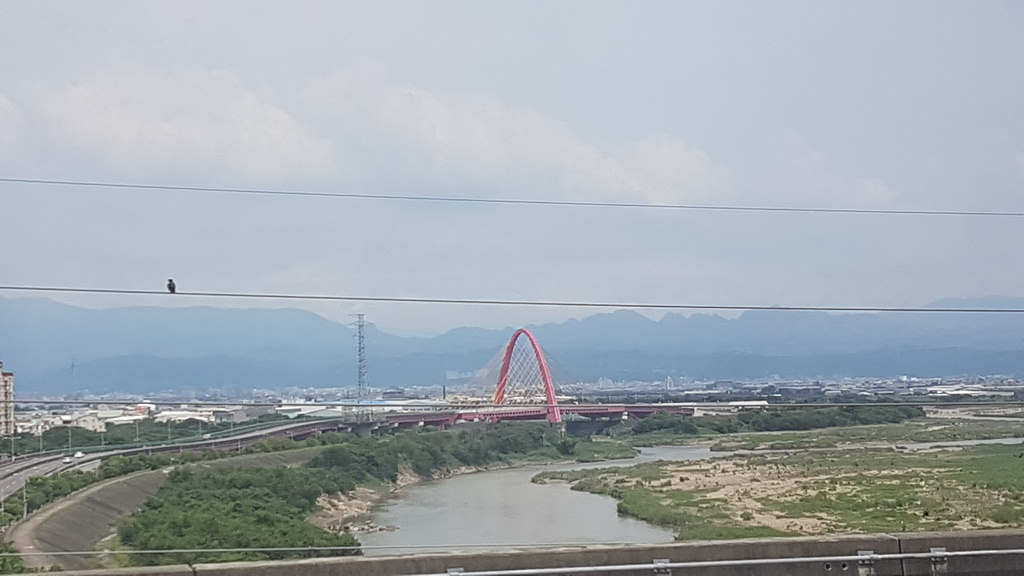 a pink suspension bridge seen while speeding through Taichung


Kenting's Nanwan beach in the shadow of its windmills


one of the sights inside Kenting National Park


Eluanbi Lighthouse, near the southernmost tip of Taiwan


the private beach at Kenting Chateau
Incidentally, Kenting used to be the location of the Ironman 70.3 Taiwan before they moved it to the east coast county of Taitung. Funny how we walked into some random bar on Kending Street that night, and this greeted me: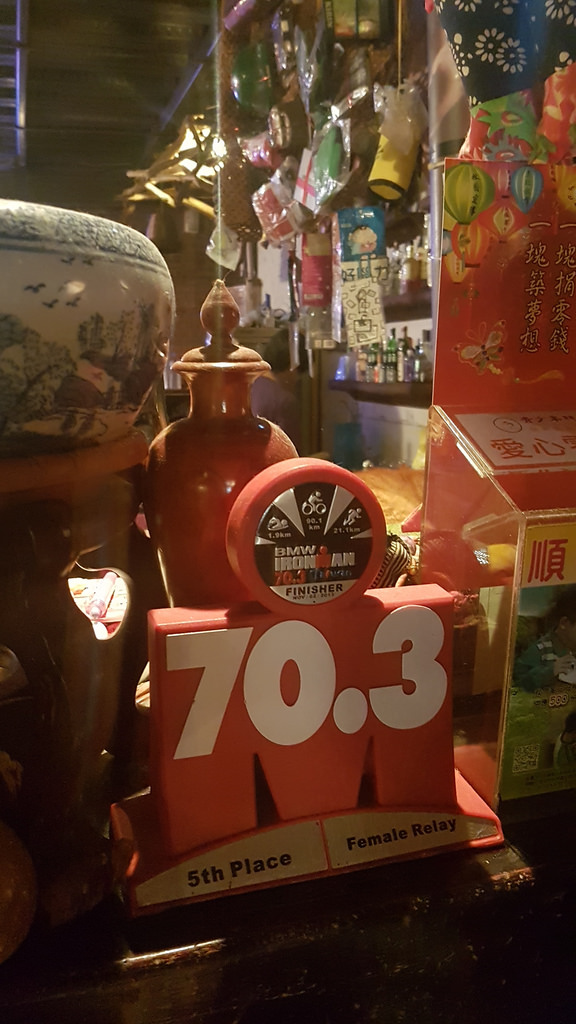 funny how I'm drawn to these artefacts even in the most unexpected places
We ate pretty well on this trip even though I got a few canker sores (ugh, bad toothbrush) that tempered my natural urge to eat everything in sight. Our eating adventures took us from Din Tai Fung at Taipei 101 and the Raohe Street Market in Taipei, to a French-Italian bistro Il Piccolo Polpo and a hole-in-the-wall eatery in Kenting. And we also got to eat some lunch boxes that were very filling and cheap!


beef pepper buns about to be baked at Raohe Market


fried crab and prawn at Raohe Market


truffle risotto with duck confit at Il Piccolo Polpo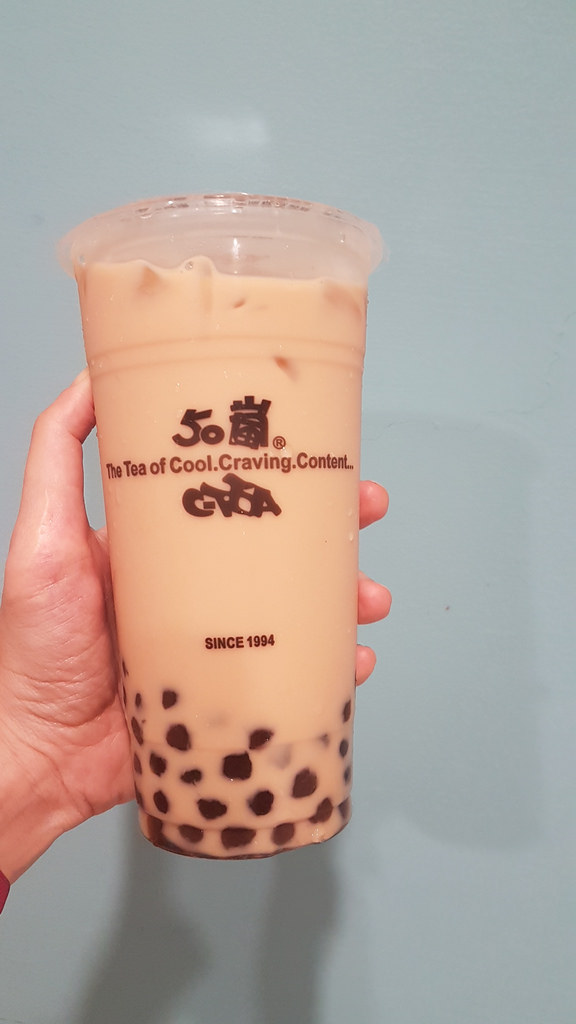 bubble milk tea bought along Kending Street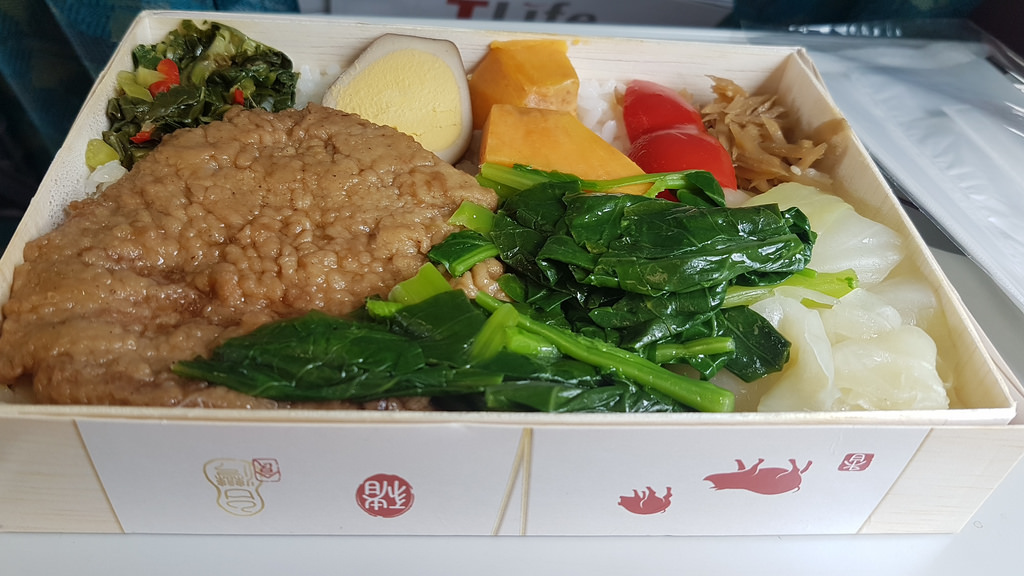 porkchop box lunch for only NT$100 (about P150)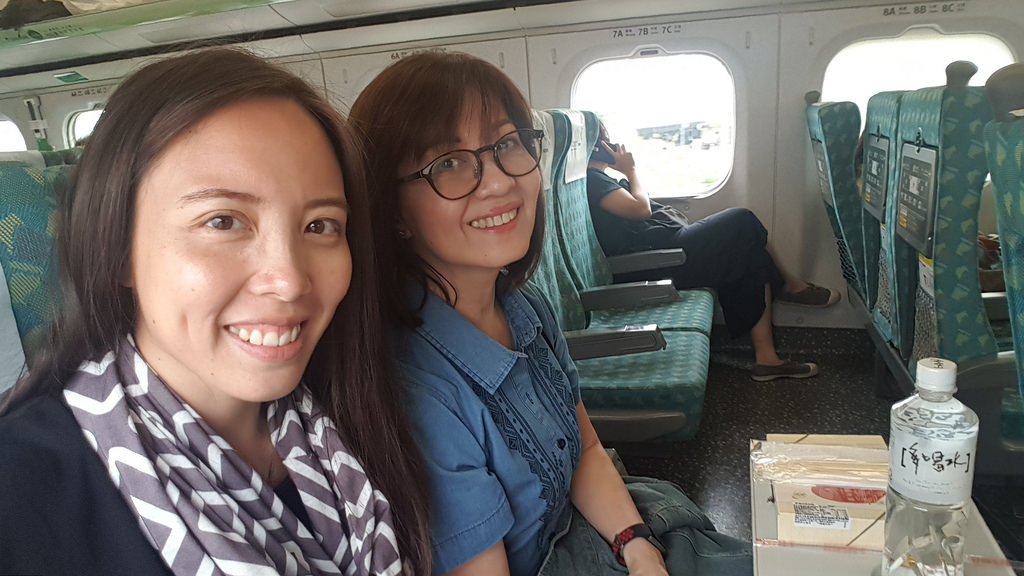 you can take a packed lunch onto the high speed train!
After overnighting in Kenting, it was back to Kaohsiung and then onto to Taipei for our flight out in the evening. We were really tired, but we'd managed to squeeze the most out of our five-day trip, stay in one piece, and not get knocked down by sickness. (I even managed to lose some weight while there, LOL)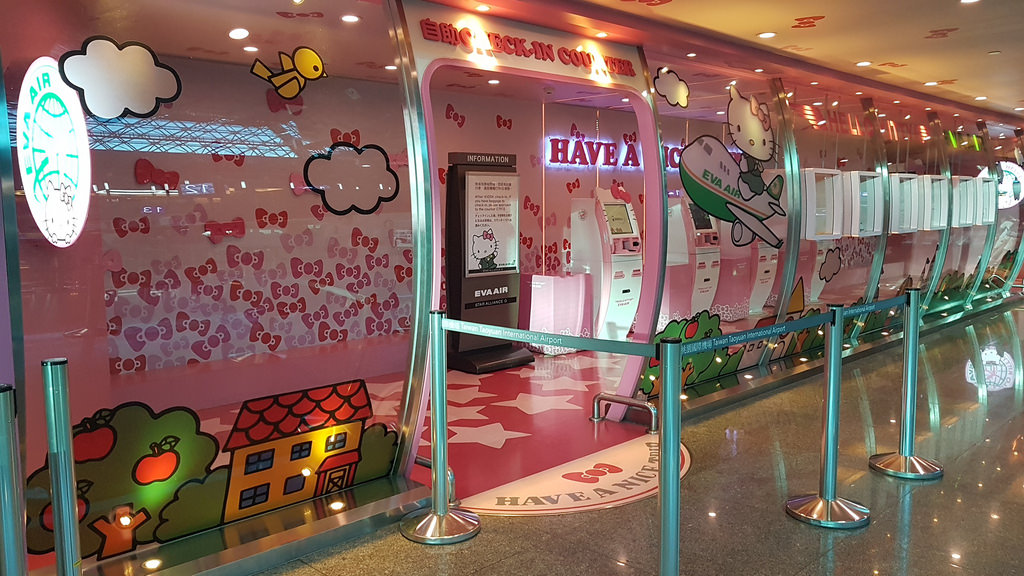 Hello Kitty-themed self-check in area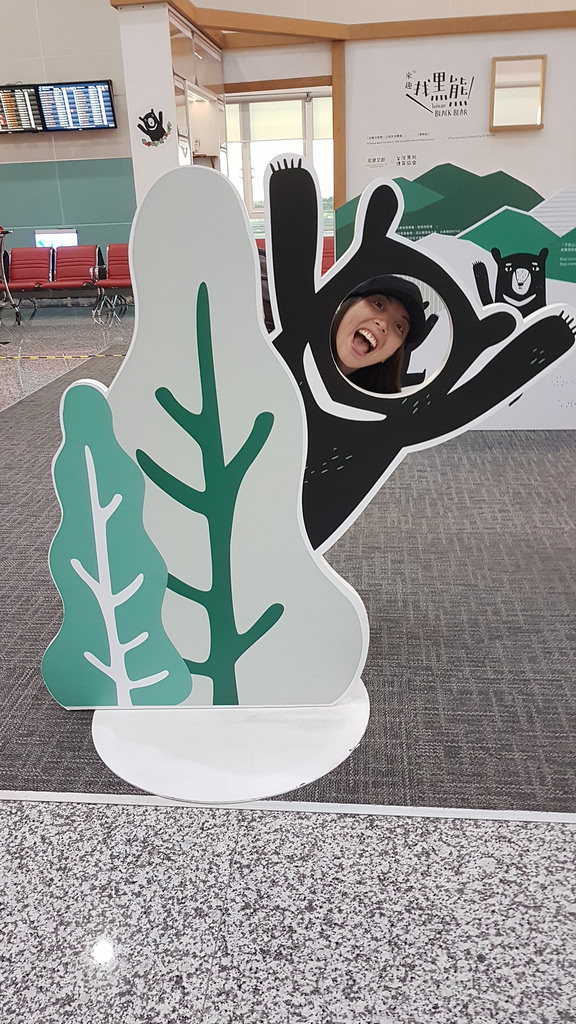 Taipei Taoyuan Airport has plenty to keep you occupied before you board your plane
That trip incidentally culminated the mini-fitness challenge that I had set for myself a few weeks ago. The funny thing is I didn't really achieve any of these goals:
Lose a minimum of five pounds.
Exercise consistently four to five times a week, building up to one hour per session.
Average seven hours of sleep every week.
My weight has hovered stubbornly at 130 pounds despite regular exercise, a better diet, and good sleep. But being healthy and fit never comes quick, anyway; the important thing is a general trend towards the positive. Body composition is also changing, and I feel stronger and more capable of exertion. I was also able to enjoy a great trip that involved lots of activity, and that's a good thing.
Now it's time to get back into the grind.