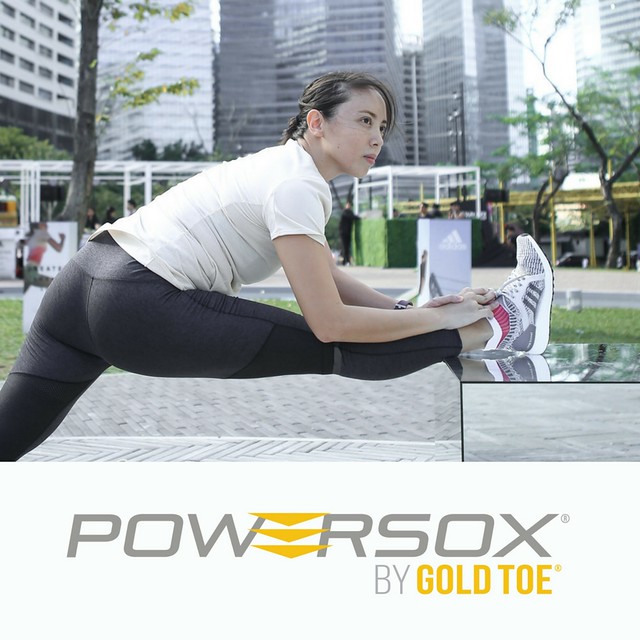 I haven't written a review in quite a while, but that's because I have been putting all the products I've received for review through their paces!
I lived out of a suitcase for most of the month of March, which meant that I had to use and reuse a lot of clothing (I did laundry while I was away). I packed two sets of running gear which I managed to use several times during my stay in Oz. Doing a lot of walking meant I preferred to use closed-toe shoes most of the time as well.
So for the entire trip, I brought five pairs of socks which meant most of them had to pull double-duty as running socks as well as casual socks. These socks were all from Goldtoe Powersox, which I had been sent by Lloyd Palconan of Manila Bay Hosiery Mills (the licensed manufacturer of Goldtoe socks in the Philippines). I've been using them for a few months now.
Goldtoe is the most preferred dress socks in the US, the most-ordered brand of socks on Amazon and eBay, and their athletic socks are rated #1 in the US. I'm pretty sure our dads all own a pair of Goldtoe black dress socks with the gold toe.
Powersox is their sports socks line, and like Goldtoe is available in almost every major department store in the country. The product is quality but the price point is very pocket-friendly.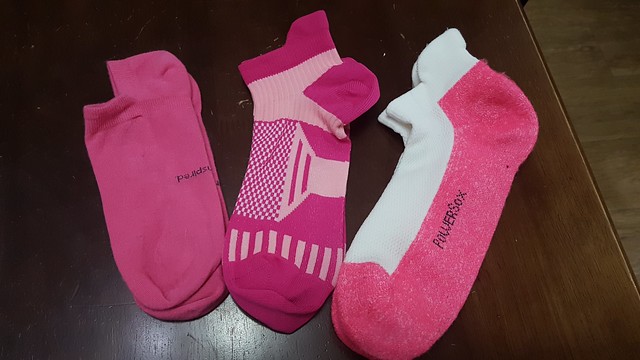 I had others in different colors but totally love the pink options!
The rightmost sock in the photo above is their ladies athletic all-sport sock. Targeted primarily at gym goers who prefer the no-show sock look, these socks look pretty simple but have a detail I love.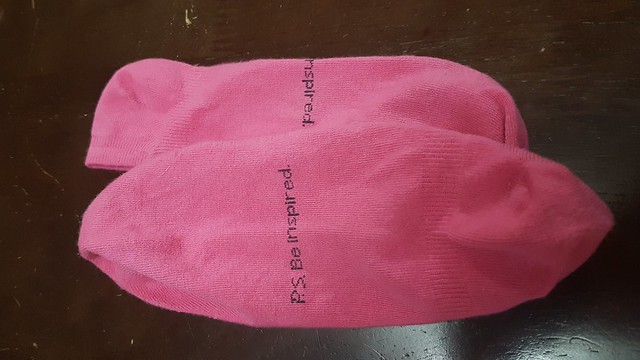 motivational lines on the sole of every sock (different ones per color!)
Unlike regular cotton socks, these Powersox perform great in wicking away moisture from the foot even when you're sweating hard. I've also used these socks for running and they are awesome — no chafing or blistering at all!
The middle socks are their running- and cycling-specific sock variety which provide ventilation panels, arch support, and contoured heels to keep socks in place. I'm planning to buy a few more of these and totally restock my running sock drawer because they are so comfortable AND look really good. I would even say they perform better than socks I've bought from running shoe brands!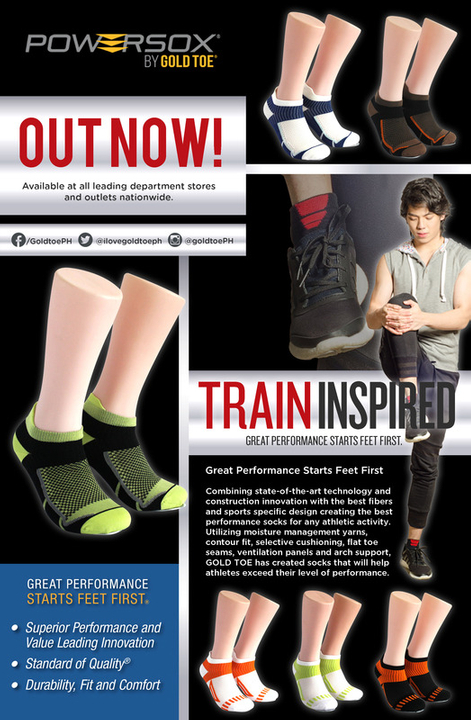 Powersox is also available for men
While I have a preference for thin socks, there are other runners who like them thick. The rightmost sock variety is meant for them, with added padding to cushion joints and envelop your foot in fluffiness. I have a pair of running shoes that are slightly on the large size, and these padded socks do so much in making those shoes more comfortable.
A pair of the Powersox padded socks, cycling socks, or all-sport socks is priced at P149.75. The ladies all-sport socks also come in variety packs of three pairs at P399.75. Another variant of all-sport socks with additional sectional padding and support costs P179.75 per pair or P499.75 per three pairs.
You won't catch me stepping out in faded, "baconated" socks anymore. You know what I absolutely love about these? I threw them into laundry machines every other day for two weeks and none of them unraveled. The color is still as vibrant as the day I received them.
Next time you see me out running, you can bet inside my running shoes I'm wearing a pair of Goldtoe Powersox.
GOLDTOE PowerSox is available at SM Malls, Robinsons Malls, Landmark Malls, Gaisano Malls, Metro Gaisano, Rustan's Tower, Ever Commonwealth, Fisher Mall, Sta. Lucia East, Shoe Gallery, KCC Malls, NCCC Davao, Lopeu's Bacolod, Olympic Village and Toby's Sports. Check out their Facebook pages Goldtoe Powersox and Goldtoe Philippines.