Back when I was just training for one sport, all that mattered was how fast and how far I could run. Now that I swim and ride a bike as well as run, I don't want to give up any of the gains I've made in those two sports just to focus on running… And that's the puzzle of triathlon. No one is equally good at all the three disciplines (well, unless you're Jan Frodeno, but he got a running injury so he's still human). With a finite amount of energy and time, you can only do so much in one discipline before another begins to suffer.
My swim has held steady and my run is getting better, so cycling took the hit. Last Saturday's bike ride was only 50 kilometers long, but I was walking funny at the end of it with aching quads.
Because I've been running so much the past two weeks, I've always felt too pooped to get on my bike trainer for strength work. I've also been skipping the outdoor long rides, opting to do 90-minute bike trainer sessions instead of getting up early to head to Nuvali. With the running "eating" my muscles, it stands to reason that I'd lose bike strength.
If I were just training for the Phuket Marathon I would completely drop bike sessions from my schedule, but because I'm doing the Bintan Triathlon just before it and then Challenge Vietnam three months later, I can't afford to start from zero on the bike.
According to my Fitbit I have worked out every day for the past month, which is great!
But I also haven't been sleeping enough. I average about six hours and thirty minutes of sleep every night and probably hit seven to eight hours of sleep only twice in a week. This lack of sleep is hampering my ability to recover and hit all my sessions (bike rides included).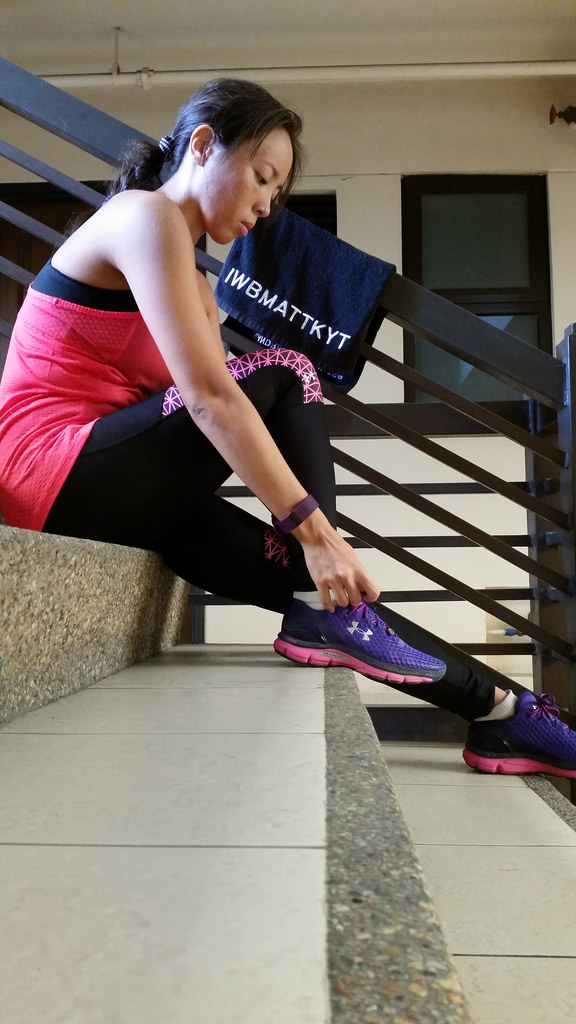 I Will Beat My Ass Today to Kick Yours Tomorrow… if I don't beat myself down first.
In other news, I've "upgraded" my pain cave by getting a membership to a proper gym — one that has an abundance of stationary bikes, treadmills, freestyle training space, and even a pool (albeit a 25-yard one). It's funny that after rebelling from being inside a gym all day teaching group exercise classes, I'm returning to the gym environs for triathlon and a little cross-training. But this time, I'm there on my terms.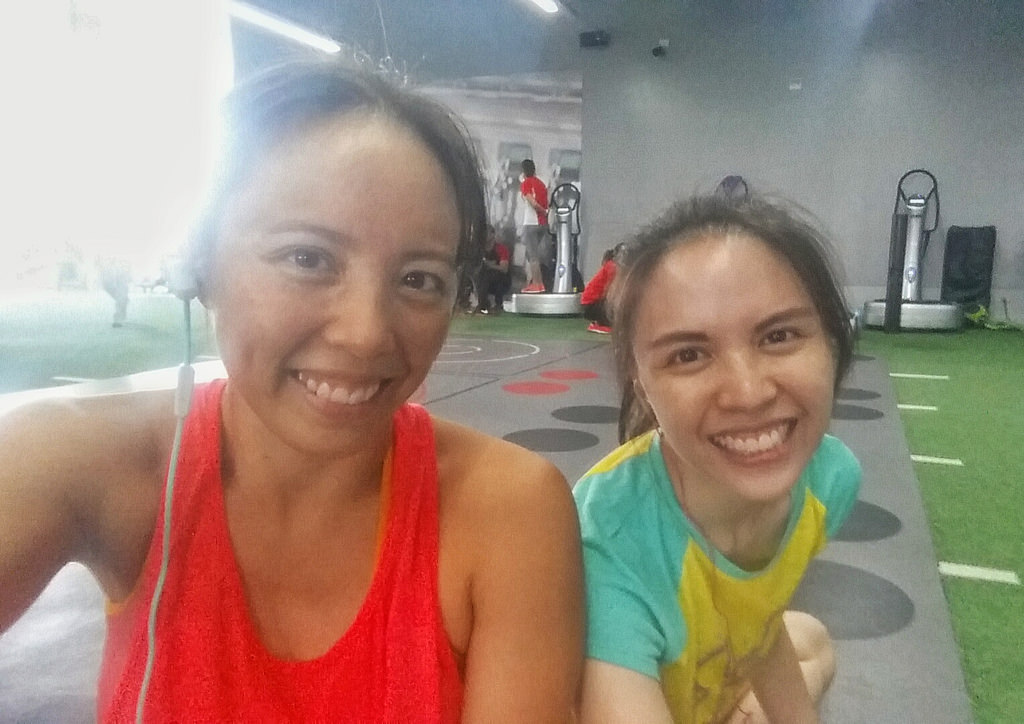 I did a Nike+ Training Club app workout while my sister ran and lifted weights!
I forgot to bring my phone on my Good Friday long run, so I plowed through the run with only my thoughts and the sound of my breath and steps for company. It was drudgery, so I started to think that this was part of my penitensya (penitence) to balance out the year's misdeeds. Then realized the whole point of Holy Week is that Jesus Christ already paid the price for my sins and wiped clean the balance sheet. It turned my run from feeling like punishment into a celebration of life and freedom. While time and the ability of this body are finite, God is infinite and through Him I can do all things. I just have to rely on His strength, not mine — and that can take me through anything.
Liked this post? Share it!