Last week was fun! What really set it apart from the previous weeks was how much of it was done with other people — not just training, but also attending as well as hosting some events. It's true: "no man is an island" and though I'm primarily a solitary creature, there are just some things that are better done together.
Track Work and the 10-Mile Double

I usually do a set of 10 x 400-meter repeats. While I was trying to build my fitness, I would do the 400's in 2 minutes each with a rest period of 45 seconds. This week, I decided to reduce the cycle time by 5 seconds. But my track buddy Mal is a speedy guy himself and we ended up going 1:46 or faster per 400. Sure, we added the extra time we had per lap to the rest period, but I had just never run that fast before. The weird thing is, it didn't even feel that hard. On one of our fastest laps we actually felt like we'd taken it easy! It's always good to add a little competition to the mix, but we were also careful not to let ego get the best of us. In the end, our lap times were pretty consistent and it was another solid session in the bank.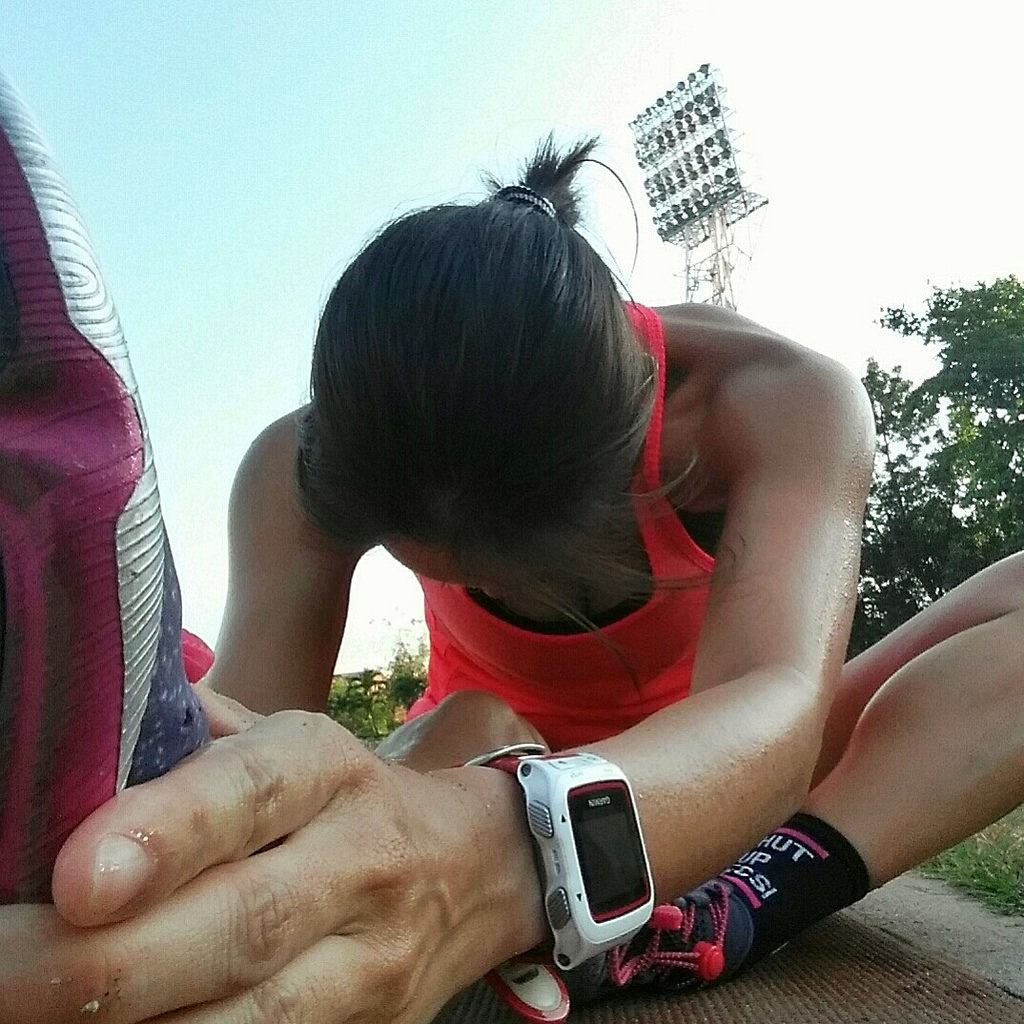 Have you checked out my post-run stretching video yet?
Then again, that was Wednesday when I still felt pretty fresh. I ended up doing a 10-mile double over the weekend. My usual Friday run has already gone up to 16 kilometers, but I had initially planned to do just 12 kilometers because the Nike Run Club had a 16-kilometer group long run scheduled for Saturday.
Well, on Friday I road-tested some new running clothes I'd bought at the Grind to Fitness Sale and felt so comfortable in them I ended up going 16 kilometers anyway! (Also, I underestimated how long that run from McKinley Hill back to my starting point would be.)
I really thought I would be toast, useless during the Nike Run Club long run. But the session was set up in such a way that it ended up being a very evenly-paced run, well-supported with drink and food, and with a fun bunch of people in the pace group. More on that later this week.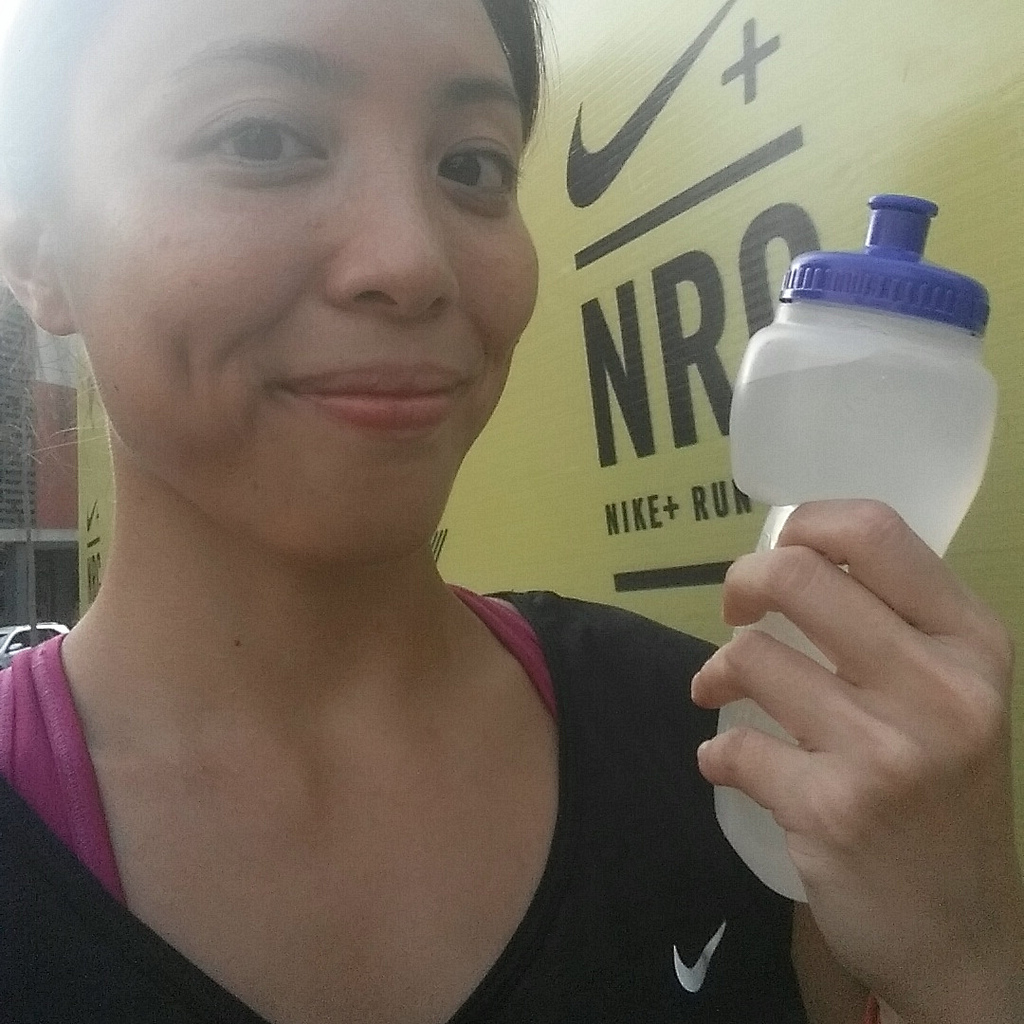 It was an afternoon run so I stayed hydrated with my Simple Hydration bottle!
Of course, I needed to recover, so a yoga class, a few swims and indoor bike trainer rides on my run-free days kept the blood flowing while allowing my body to heal from the pounding. I still felt very average yesterday during my swim and I was glad it was a short session.


Check back later this week for a review of L!FE Yoga Center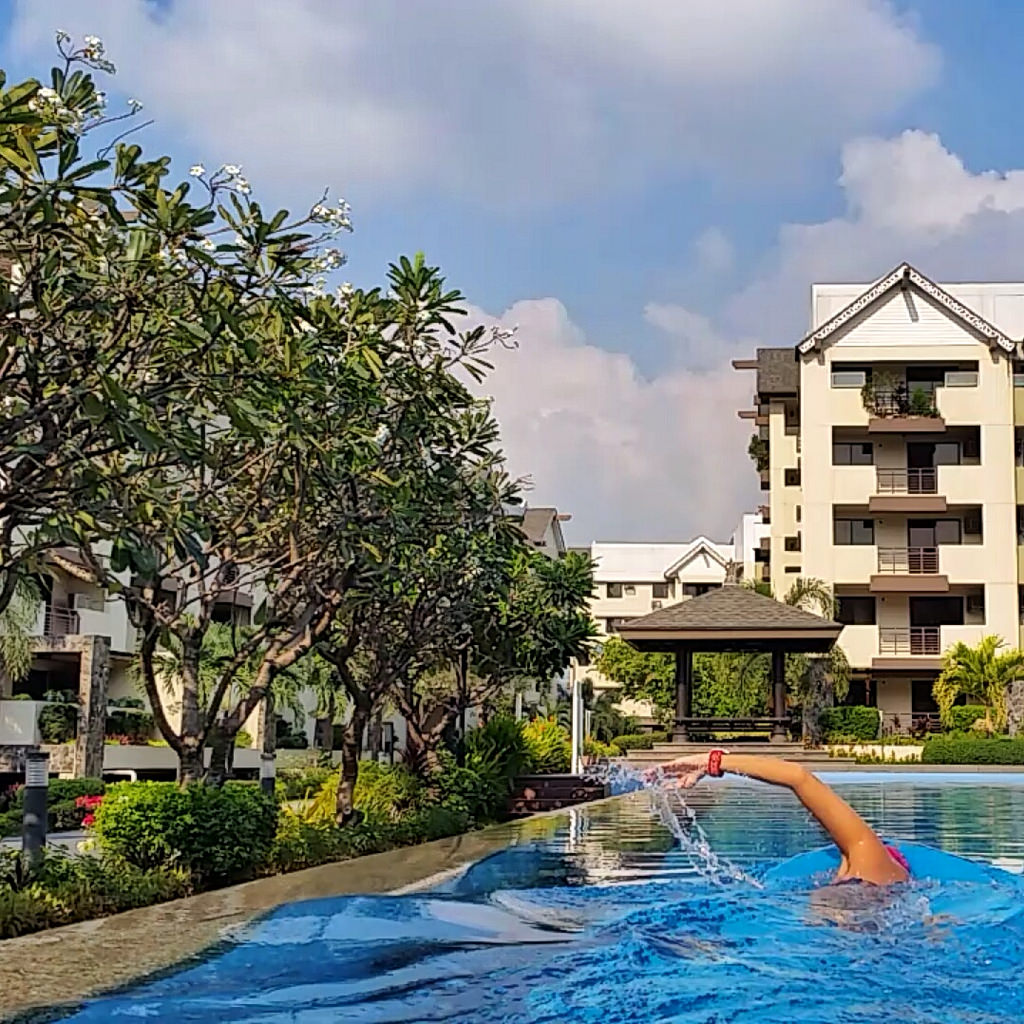 Loving the swimming right now.
A Series of Social Events
In some strange coincidence (but I would bet it was sales genius for Palace), the two social events I attended last week were both held at the Palace in Uptown BGC.
The Nestea Love the Beach party at the Pool Club had a plethora of influencers, celebrities, and athletes on hand to launch this year's theme for the Nestea Beach event in Boracay over the Labor Day weekend. I had no idea, but found out that this is the 19th year for the Nestea Beach events in Boracay! In those years they've seen Boracay grow from a laid-back paradise into a party island, and the kind of impact this kind of development has on the local ecosystem spurred Nestea to bring environmental advocacy to the forefront of their campaign this year. It's all about loving the beach and keeping it clean and sustainable through volunteer drives for the three-part shore clean-up sessions led by the NESTEA celebrity ambassadors. Sign up at nestealovethebeach.com.ph if you'll be in Boracay from April 29 to May 1.
While you're there, catch the fun activities Nestea has scheduled, like the annual Beach Volleyball Tournament and the Summer Party Plunge in partnership with ZoukOut!


hanging out with the iFlix Philippines marketing team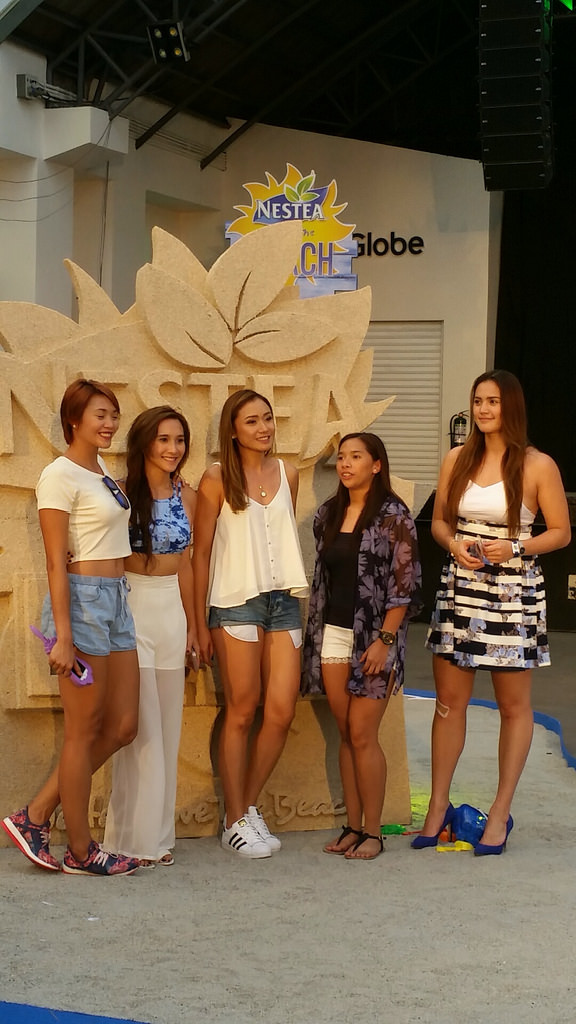 professional beach volleyball players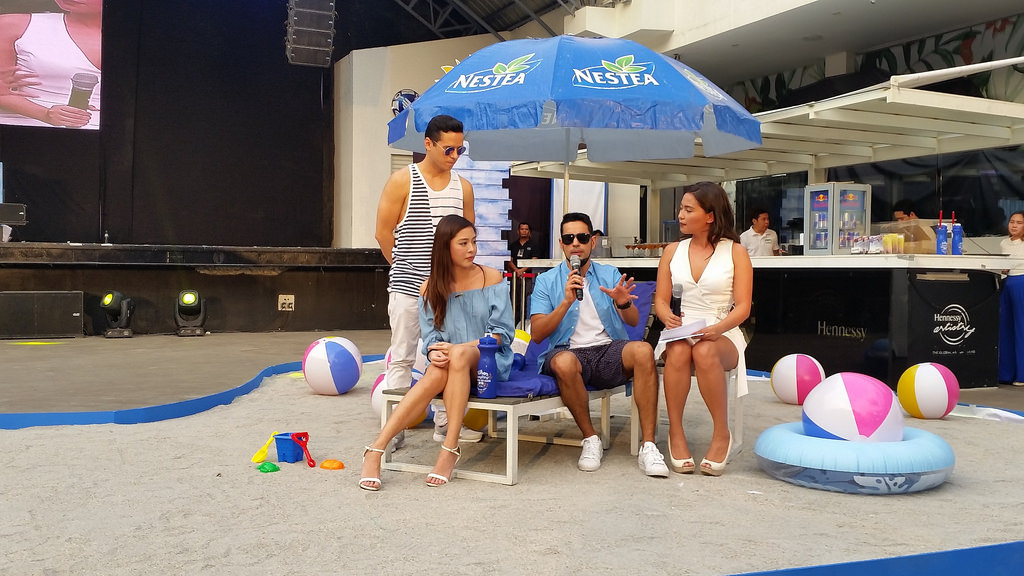 Nestea celebrity ambassadors (L-R): Tom Taus, Arisse de Santos, Sam YG, Joyce Pring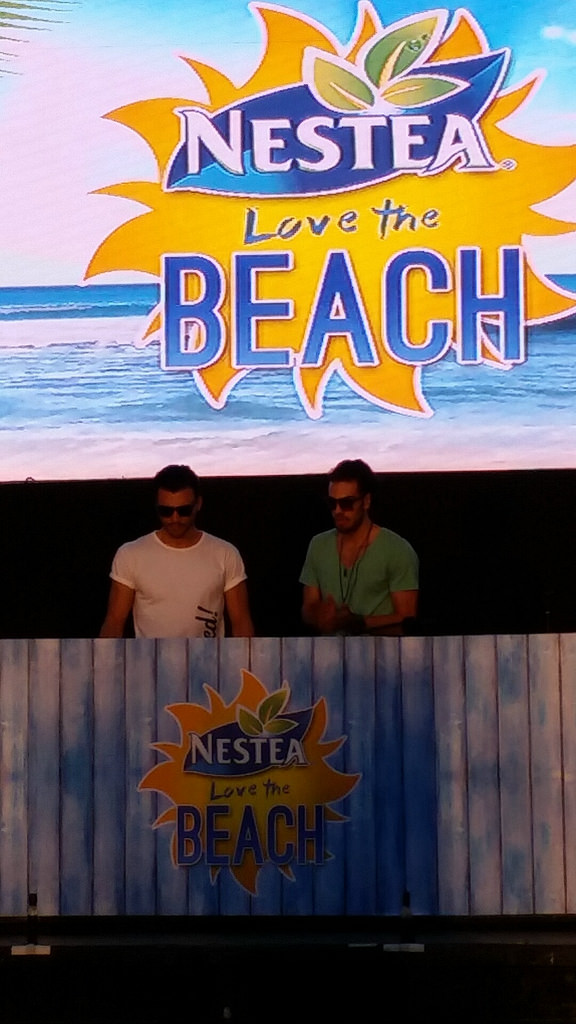 some chill house beats to end the evening
The Philippine Airlines 75th Anniversary blogger party at Revel at the Palace had the blogosphere's luminaries present for the launch of the latest campaigns for the nation's flag carrier. PAL is the country's only full-service airline and was Asia's first airline and longest-running airline!
I went with Julia Arenas of Bless My Bag. She was actually one of my first travel buddies both locally and internationally and we share a passion for seeing new places. We were kind of hoping to win one of the night's amazing raffle prizes (trips for two to: any Philippine destination PAL flies to, Guam, Saipan, Tokyo, Singapore, and London), but like most raffles go it didn't happen. The night wasn't wasted though because we all were treated to songs by the amazing rockstar Bamboo Manalac, one of PAL's endorsers. I picked the table we sat at, which Bamboo ended up spending a lot of time singing near, so I guess I was still pretty lucky that night!
World University Cycling Championship
Before I end this blog post (which has gone on long enough), I just want to mention that history was made last week with the 7th World University Cycling Championship being held here in the Philippines in Tagaytay City. This was the first time it was held in Asia and for the Philippines to have hosted it is a big deal, considering the logistical undertaking involved to get 16 countries' delegations around! An athlete from the Filipino delegation won the criterium race on the first day, and Asia is definitely a growth region for the sport of cycling. The organizers are looking at bidding for the 2020 World University Triathlon Championship…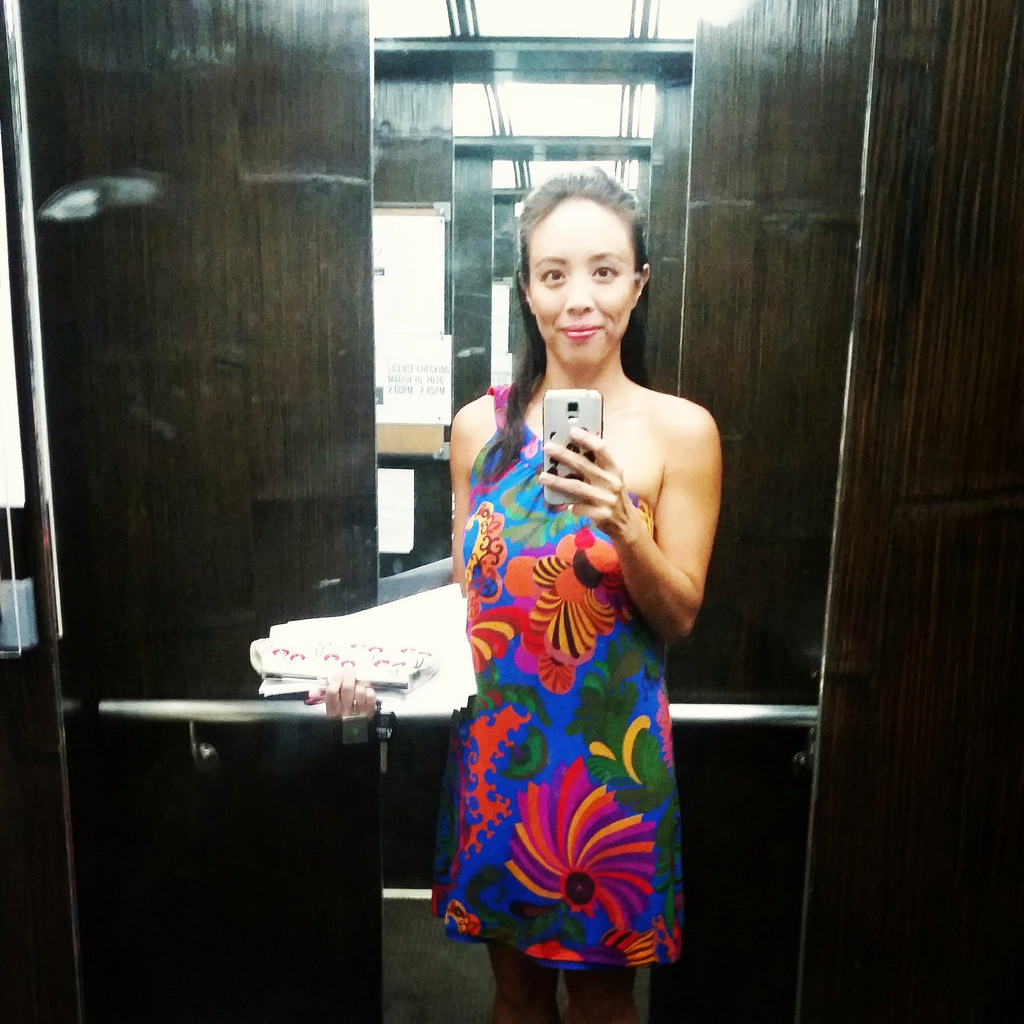 I think I look a lot like a Sarimanok here!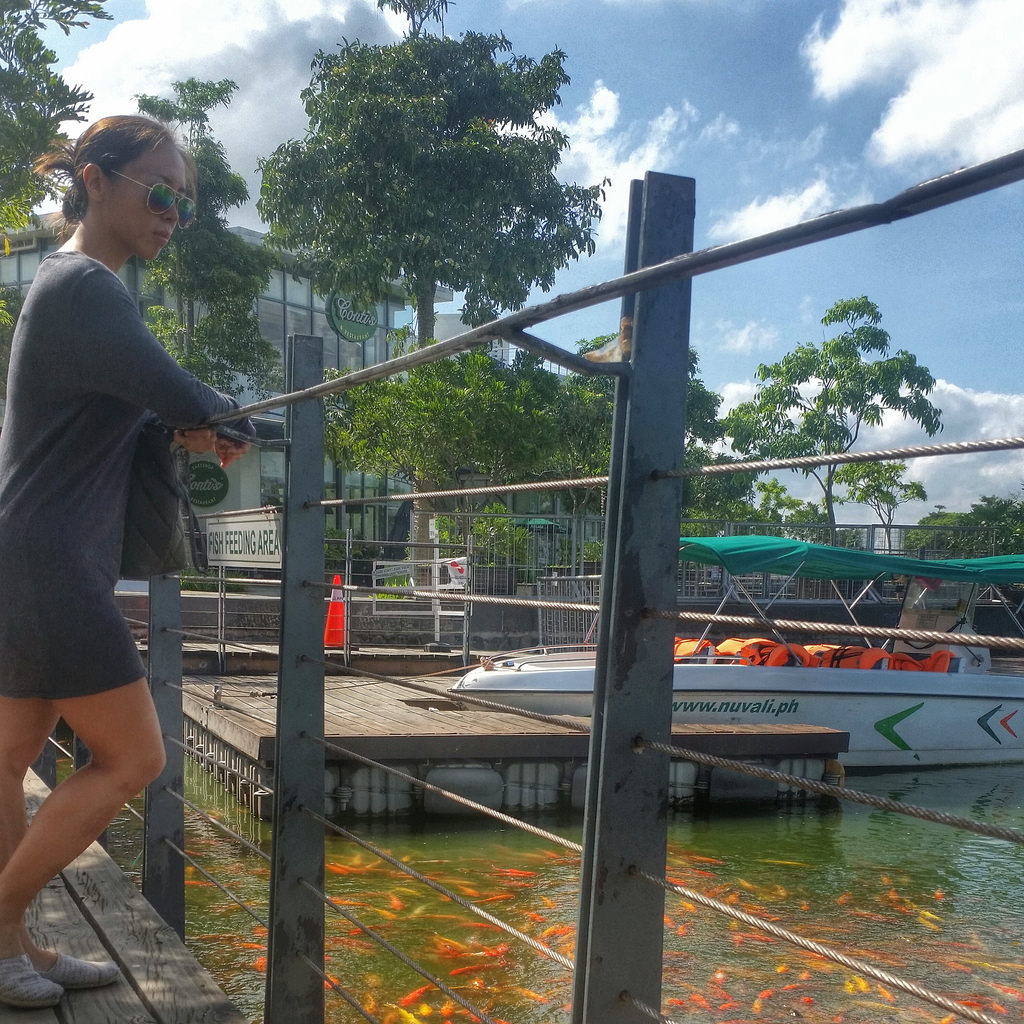 …versus my usual laidback look
I was hired to host both the opening and closing ceremonies this week, which gave me the only opportunities I've had in a while to get dolled up. But I've also broken two pairs of heels this week, which is either a sign I need to buy more heels, or focus on the marathon training. Ten weeks to go…