Today I crossed the finish line first female overall at Run for Life: A Love Run, clocking in at 50 minutes 30 seconds.
Unfortunately, that wasn't good enough for De La Salle University's ENGLICOM organization. They had decided not to have separate men's and women's categories. And so out of the nine podium finishers in the 3K, 5K, and 10K distances, there was only one woman. Not me, but a marvelously fast female track athlete in the 3K who beat all but one male. By rights, she should have won first place female.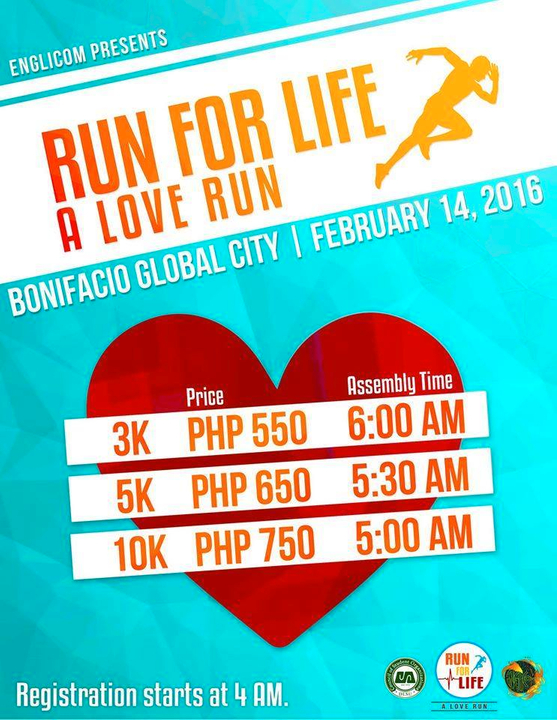 There are reasons why men and women compete separately in physical activities and sports. The primary reason is biology: due to the testosterone that circulates in male bodies starting from the first week after conception, male humans develop with more muscle and bone mass, larger hearts and lungs, more oxygen-bearing red blood cells, longer limbs, and less body fat than female humans on average. If you think cyclists shooting up with additional testosterone in the doping scandals was unfair to the non-dopers, men have been doping with testosterone since even before birth, compared to women.
Among the best of the world's best, the physical advantage of male elite athletes is also apparent. Across dozens of sports, women's world speed records fall 10% short of the men's records. In sports where speed and strength determine the win, this trend remains even as more women have begun to compete.
(Granted, in ultra-distance competitions, the men's advantage diminishes due to women's higher pain threshold and endurance on average, plus the higher amount of fat in women's bodies. But here we're talking about a 10-kilometer race.)
To make men and women compete against each other when the men have an obvious physical advantage is unfair and contributes even further to discrimination against women. The way to ensure equality and a level playing field, then, is to make men compete with other men, and women compete with other women, and offer the male and female winners the same prize money/items.
It was such a lovely day and I felt awesome from start to finish. From the technical side, Pep Squad Events/Pinoy Fitness did a really great job manning the course and hydration. I was just bothered by the fact that only the men's leaders had a motorized escort — that should have been my clue that not was all was right with the world.
So it was such a downer that all the good stuff was overshadowed by Run for Life and ENGLICOM's gender insensitivity. Furthermore, they didn't even disclose on any of their publicity materials that they were only awarding top three overall regardless of sex. To add insult to injury, this was supposed to be a Valentine's Day run and anyone would have thought they'd give as much importance to women as men.
I approached the people from Run for Life and ENGLICOM post-race and gave them a piece of my mind. I told them not having a women's podium was disrespectful to the women athletes, and that I was disappointed in what they had done. (I can't even imagine why the women in that organizing committee thought this was in any way a good idea!) It is my hope that ENGLICOM and other race organizers take note and not make this same mistake in future races.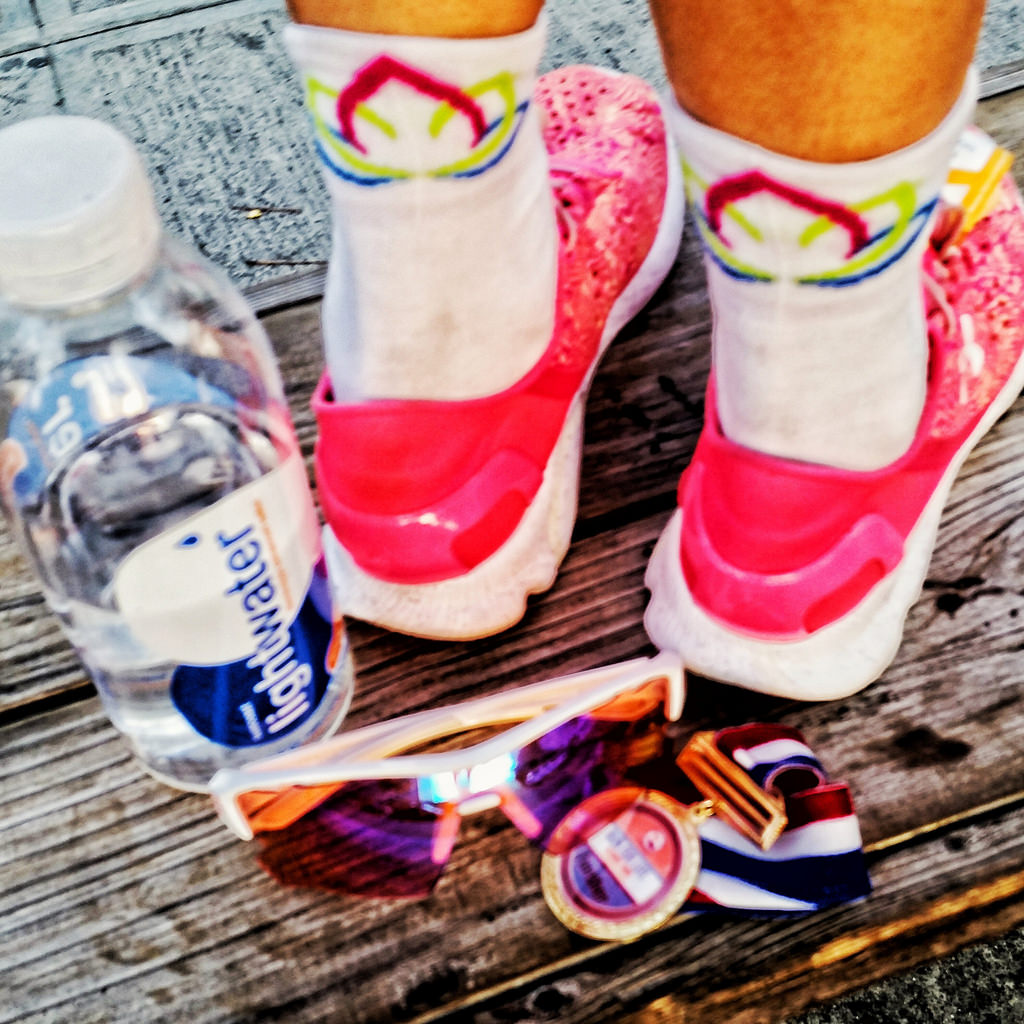 Thanks to Lightwater, T***, and Salice Eyewear Philippines for their support in my training and racing.
I'm sorry, I really wanted to like this race and have a great race report for you to read. Who was given awards may not have mattered to anyone but the fastest women across the three distances, so I suppose they thought they wouldn't be offending too many people with this policy. Unfortunately, I stand for empowering women toward pursuing an active lifestyle. I believe a level playing field for all is key. Had I known, I would not have recommended this race to my readers at all.