Last week was a bit of a rollercoaster for training. I'd shaken off most of the effects of the flu virus and was able to complete some harder workouts. It is true, I've bounced back even stronger now and my body was just raring to hit everything with more intensity.
There were a few hiccups, though. On Tuesday my condo pool was closed because Monday (the usual maintenance day) had been the Chinese New Year holiday. It's weird because I don't consider myself someone who loves swimming, but I felt so bad at having to miss my swim that day. Then the next day I arrived at the ULTRA/Philsports Arena track for my usual Wednesday track session, only to discover it was closed due to "emergency repairs". If only the closure announcement had been posted somewhere else other than just at the ticket booth… 🙁
In lieu of my harder run workouts last week I just raced a 10K yesterday as a sort of time trial to see where I'm at. I actually came in as first female overall, if the race had bothered to award women separately (read more about that issue here: Run for Life was Unfair to Women). Considering I came off a big-gear bike ride on Saturday, all the hard yards the past few weeks are paying off.
My triathlon training plan has been geared toward a race this coming weekend, but I didn't end up registering for the NAGT. I may be doing one or two Olympic distance triathlons in the next three months, but haven't confirmed that yet. At this point I'm using the triathlon training to build aerobic fitness (with swimming and cycling) and will layer in the run speed and endurance in preparation for my marathon.
Speaking of running, I was invited to the launch of the adidas PureBOOSTX training shoe last Thursday at Track 30th, Bonifacio Global City. The third shoe in the Boost line, the PureBOOSTX is designed and marketed exclusively for women.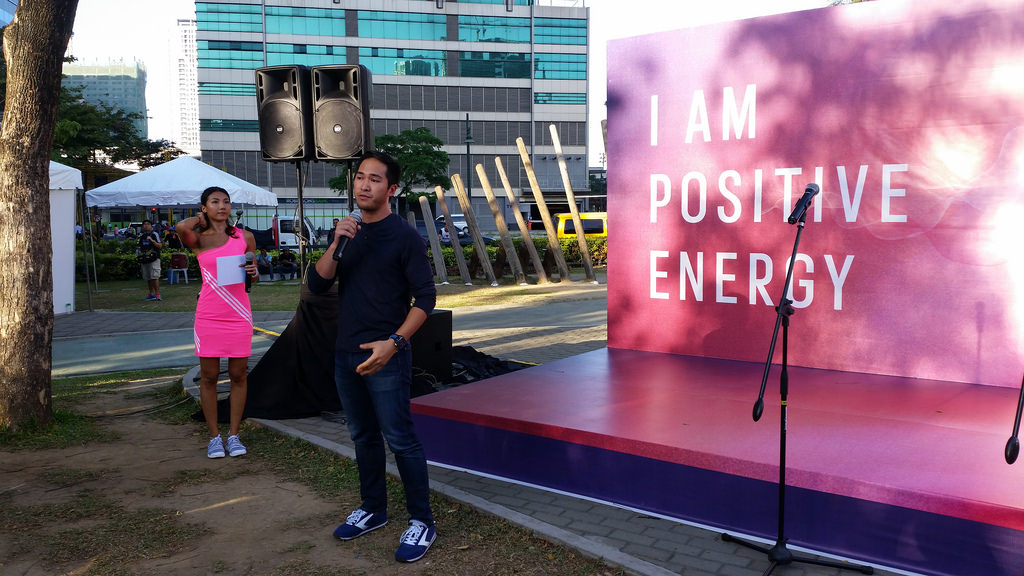 Francis Diano of PACE Prehab & Recovery speaking about how to choose running shoes
I haven't worn adidas in a long while so it was awesome to get kitted out in head-to-toe adidas just to try the shoe out and participate in the afternoon's fun activities. I managed to win myself a backpack by logging around 160 stationary steps in 30 seconds and felt my legs turn to Jello soon after (ouch). I'll write more about the shoe later this week; I've already been able to put it through its paces and can speak about its pros and cons.
I think my biggest take-away from this week of training was finding out I can handle much more than I previously thought possible. Just be willing to give the sessions in your training plan a proper crack. You can afford to "fail" or crap out in a training session, and such "failure" only shows you what more work needs to be done. But you have to try, otherwise you'll never know!


I loved being able to get outdoors again this week.
Liked this post? Share it!