When it comes to racing marathons, running tights are my go-to apparel, and because I'm racing a marathon again this year I've been looking at what's available on the market.
That's right, I'm running a marathon again for the first time since 2010. Sure, there's a marathon at the end of an ironman but I found that running it felt completely different from running my last open marathon at the 34th Milo Marathon finals. The difference was between just surviving (in the ironman) versus actually getting the best run out of myself (in an open marathon).
Anyone who's done long-distance running knows that there's chafing involved. I can't seem to run longer than 21K wearing shorts without ending up with some nasty friction burns on my inner thigh, so I've always worn tights to avoid that issue.
I seem to be gravitating towards those brands that helped me get through my previous marathons. Back in December I picked up a pair of New Balance 860 running shoes (review coming soon), and I had been looking at Nike's running tights offerings. So it was a happy coincidence to be invited to the Nike Tight Night last Thursday where they debuted the Power Speed Tights for running and the Zoned Sculpt Tights for training.


Nike Power Speed Running Tights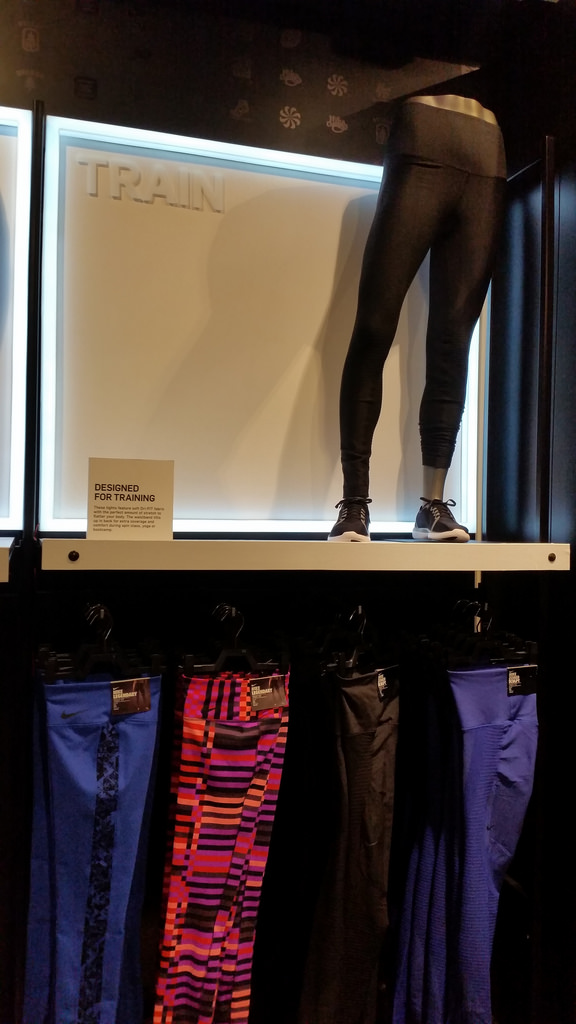 Nike Zoned Sculpt Training Tights
Nike Philippines' EKIN (product expert) Andro Torres explained the difference between the two tights. The Power Speed tight had been designed with running's forward motion in mind, with compression and support along the hip, thigh, calf, and Achilles to stabilize muscles and facilitate the running motion.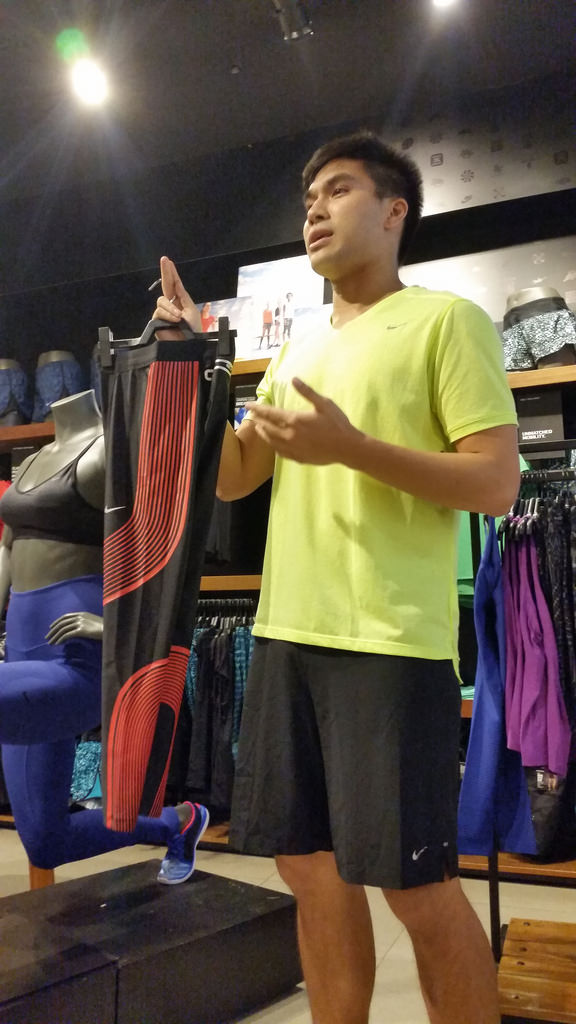 Nike EKIN Andro Torres with the Power Speed Tights
Pulling my own pair of Power Speed tights on, I was fascinated by how the material seemed like a very thin second skin, conforming to the curves of my thighs and calves and allowing lots of airflow without being revealing.
Most of my issues with running tights is how constricting they are around the knees, but with the Power Speed tights, the material in that area had great stretch without being loose and baggy.
We were led on a progression running workout by Nike+ Run Club coach and fellow triathlete Ian Banzon, and for those of us without running watches, the Nike+ Running app on mobile phones was easy enough to use to track the workout. I really enjoyed putting the tights through their paces, and planned to wash and dry them overnight so I could take them on my long run the next morning.
The Power Speed running tights dry very quickly, so they were good to go for my 75-minute long run the next day. I just really liked running in them! Though the conditions these days have been cool, I am strongly considering using these for my marathon in June in hot and humid Phuket.
I was also given a pair of Nike Zoned Sculpt training tights to use during a surprise Nike+ Training Club workout and cooldown with NTC trainers Katz Salao and Kat Reambillo. The Zoned Sculpt training tights are thicker, constructed to aid lateral (side-to-side) motion and support the core, quads, and glutes. They were perfect for the NTC workout which improves functional fitness and strength. (There's a Nike+ Training Club app that can take you through a workout even if you're just training at home.)
I also do a bit of cross-training in yoga to keep myself limber and flexible after all my endurance workouts, so these training tights will be seeing a lot of action in the coming months. Nike's Country Marketing Manager Patrick Reyes solicited feedback, so I mentioned how much I loved the running tights which seem tailored for the Asian physique and are available for both men and women. The training tights, which are designed for women, seem to run a bit larger and longer.
Nike's definitely pushing to get more women active. Their Nike Women Victory Tour kicks off March 13 in Nagoya, Japan, and comprises 10k to marathon Nike+ Run Club (NRC) Races, five-hour-long NTC Tour training experiences and unique NRC and NTC events. The Nike Run Club is also set to hold its own race in Manila as it has in the past few years. Meanwhile, athletes everywhere can download the Nike+ Running App and Nike Training Club App, or sign up with a Nike+ Run Club.