I do a lot of training by myself, so it was refreshing to get into some group training this week.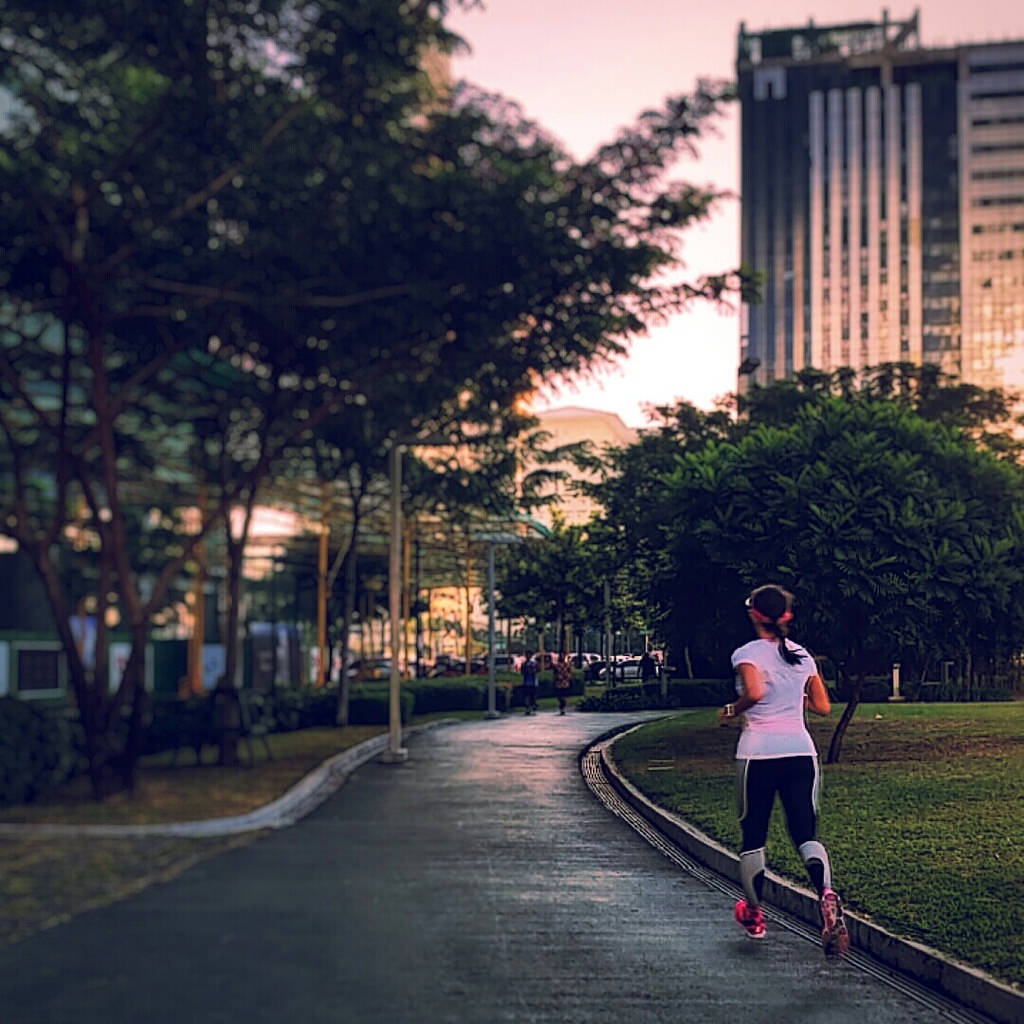 Solo long runs are still the rule, though.
For my first event of 2016, I was invited to Nike's Tights Night, which was the launch of their Power Speed running tights and Zoned Sculpt training tights. I'll post more about this separately because the tights deserve their own review, but I definitely had a lot of fun meeting the lifestyle bloggers, writers, and fitness enthusiasts that Nike brought together for some group training.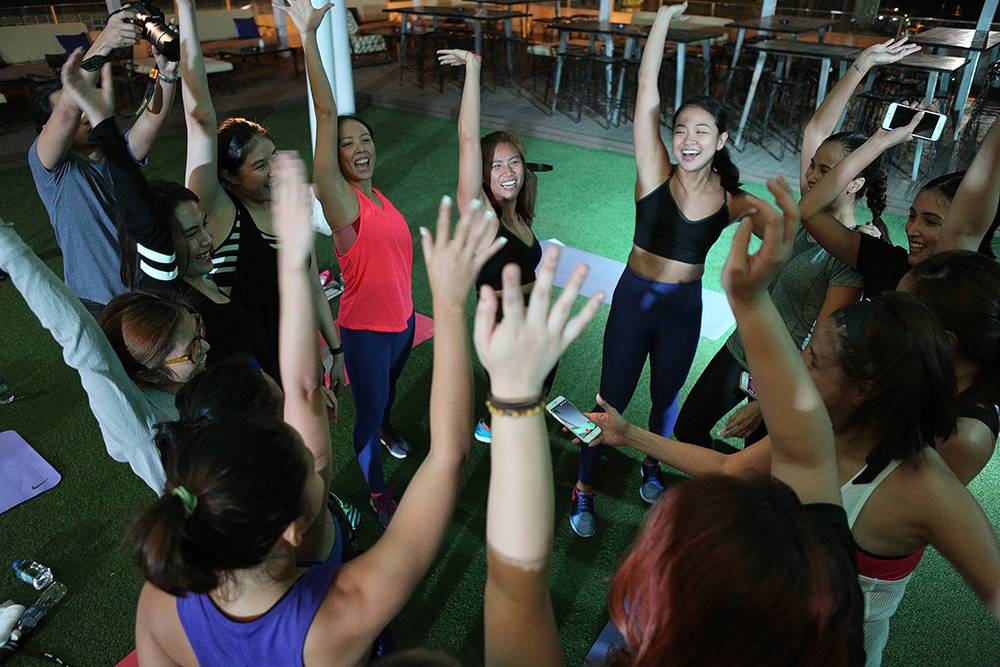 Despite the surprise workouts, we were all #betterforit.
The weekend brought an opportunity to welcome a new teammate to Team Endure. Roselle, also known as the Running Diva has long been a friend of Endure and had already been participating in aquathlons since before I took up triathlon. This year, her target is to race Ironman 70.3 Philippines as an individual competitor so we took Saturday to drive up to Subic to ride those smooth traffic-free roads, and then practice some open-water swim skills and drills.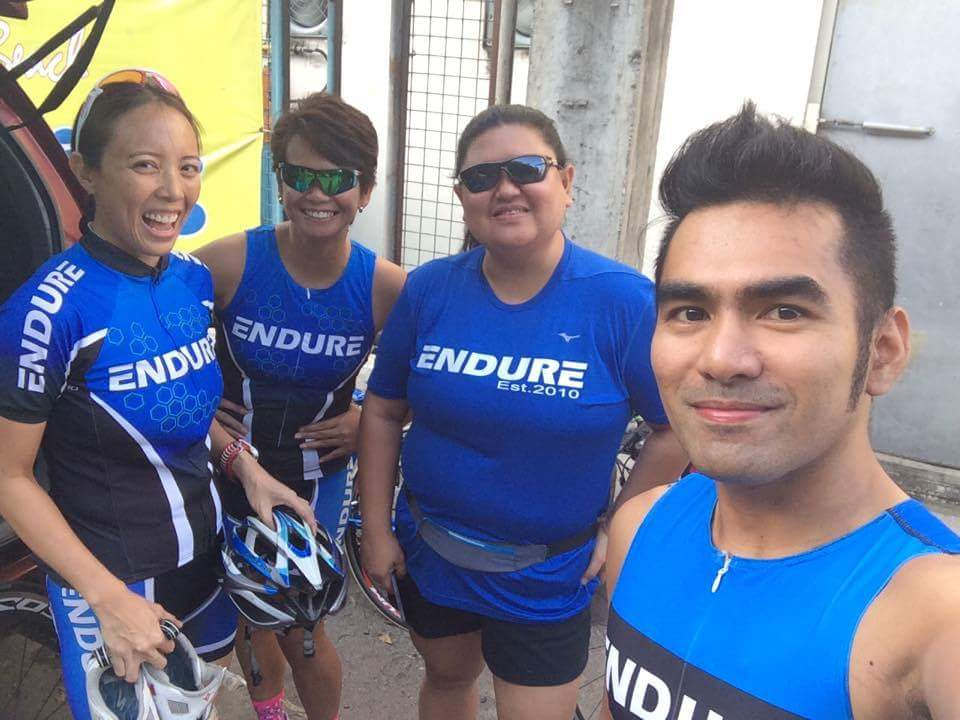 with Roselle, Marga, and Clark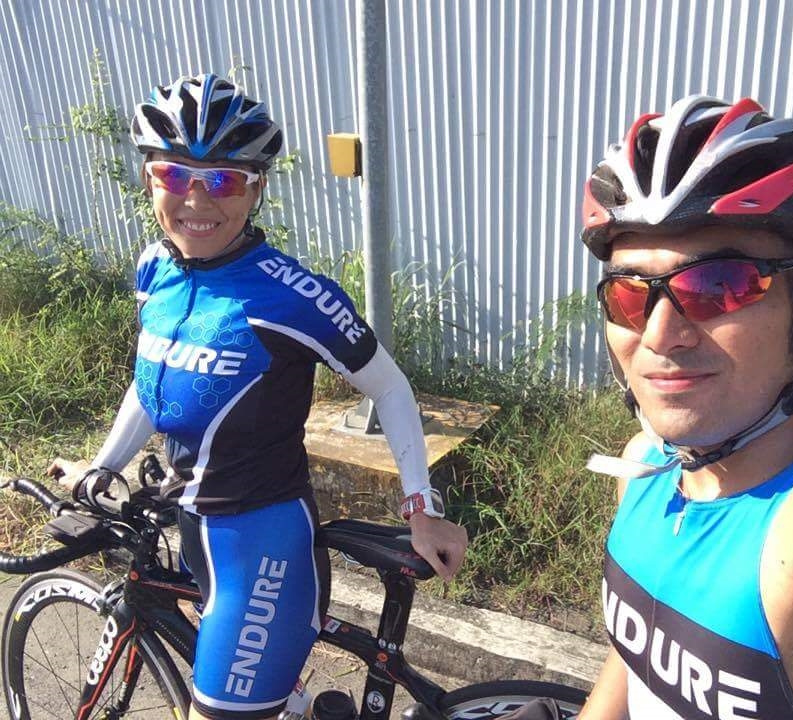 My bike Aki's first time back in Subic in a long while!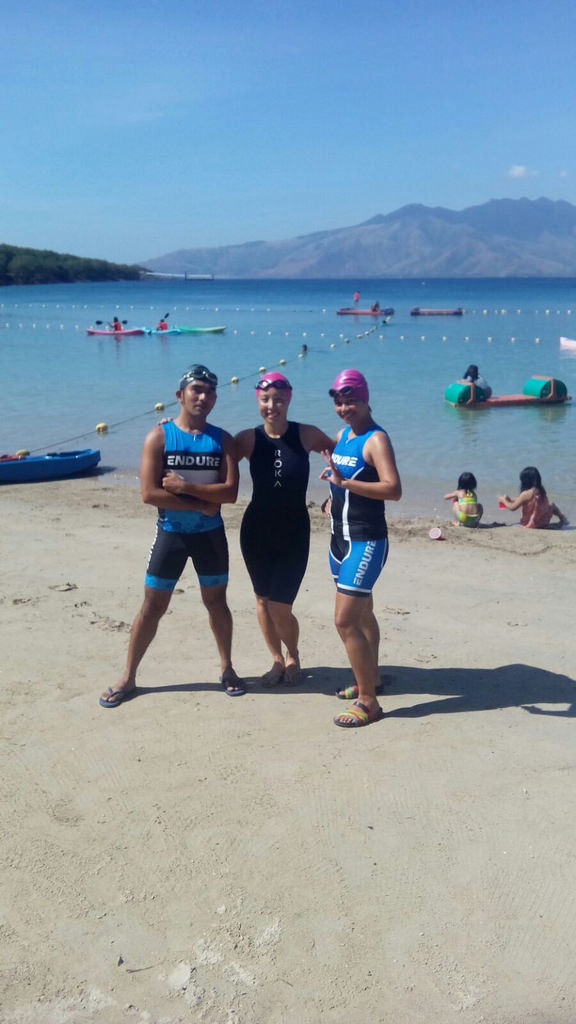 at All Hands Beach to learn drafting, deep-water starts, beach starts, and swim exits
While the usual beach for open water swim sessions used to be Dungaree (which was rebranded as Sands of Triboa and now ACEA Resort), it's currently closed to the public until partway through summer. We paid P500 each for day trip beach access to All Hands Beach, and the cordoned-off beach area was perfect for teaching. The water was also clear and clean and surprisingly cool, which was refreshing after our hot ride out.
As veteran athletes we may take some skills and knowledge for granted, but for those new to the sport, they actually aren't commonsensical. You can't do triathlon for six years and not learn anything, so I did my best to pass down some veteran moves learned from trial-and-error and from those who do this sport for a living. It was highly gratifying to see my teammates absorb everything like sponges.
Of course, most of my sessions this past week were still solo. For the MaccaX Battle of the Nations, this week was all about the swim mileage so I happily hopped into the pool to do my part for Team World. I've gotten into the habit of filming myself periodically with my GoPro, so I spotted some technique boo-boos creeping into my stroke. I've now committed to making warm-up drills part of my sessions and it's definitely helped to get me back on track.
One of the highlights of my week was doing something non-sporty for a change by attending a live theater play. Repertory Philippines is kicking off their 79th season with the comedy murder mystery "The Game's Afoot" at Onstage Theater, Greenbelt 1. I went to watch it with my friend Julia of Bless My Bag.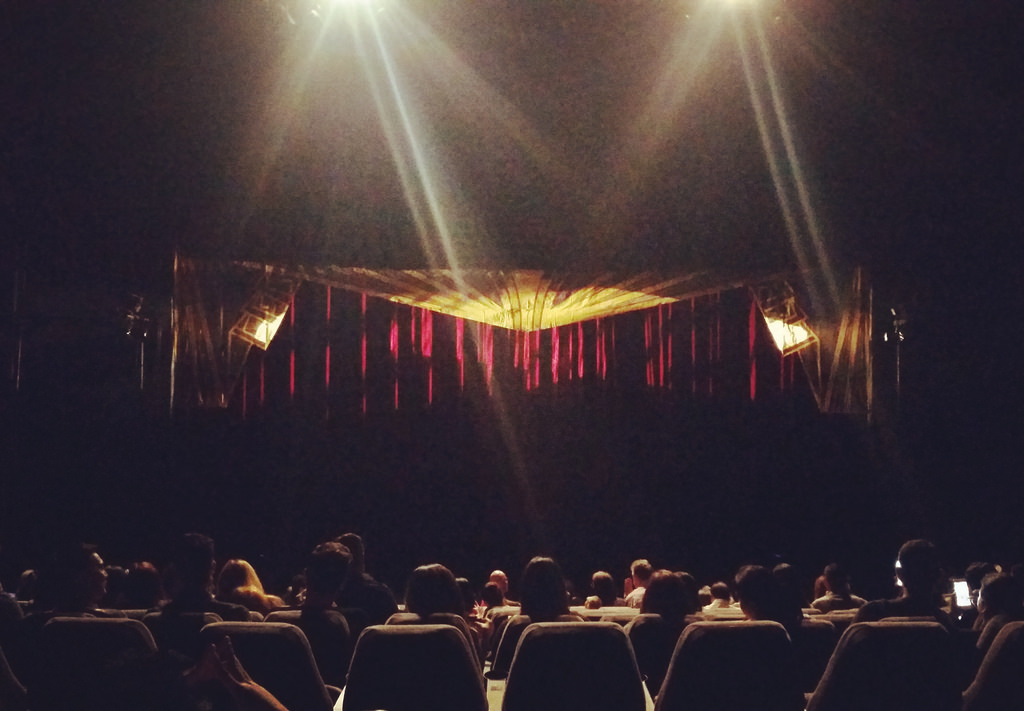 waiting for the curtain to rise
("The Game's Afoot" will be staged from January 15 to February 7, 2016 at Onstage Theater in Greenbelt 1. Ticket prices ranges from P418 to P836. For more details regarding "The Game's Afoot", call Repertory Philippines at 843-3570. Book tickets through TicketWorld at 891-9999 or visit their website at www.ticketworld.com.ph.)
Julia and I are both Sherlock Holmes geeks and this play hit the right spot. Written in 2011 by Ken Ludwig, "The Game's Afoot" follows William Gillette, a Broadway star known for his masterful portrayal of Holmes. After a spectacular run of the play-within-the-play, he invites his cast mates to his Connecticut castle for a weekend of revelry — until someone turns up dead. Gillette must put on his detective hat and solve the mystery before the killer strikes again.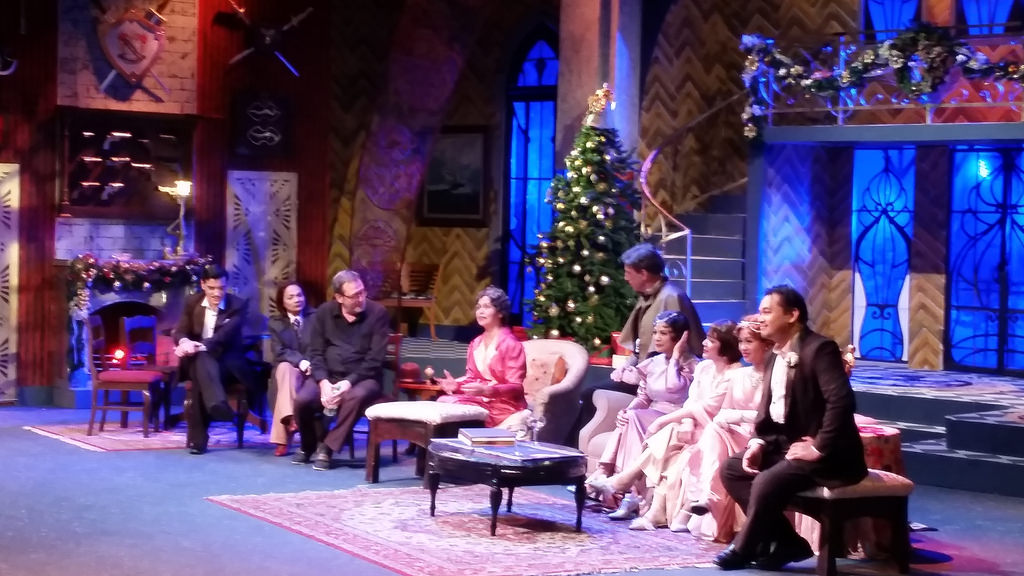 the cast sits down for a Q&A with the press
What I love so much about live theater especially from preeminent theater company Repertory Philippines is the level of commitment and artistry to pull off something that has no cuts and no second takes. There is also a freedom on the part of the audience to react and know their reaction feeds the actors' performances. And with this particular play, there are no dull moments because at every turn you're busy trying to solve the whodunit. I absolutely loved it.
There are merits to both being by yourself and being with friends, and I have fun both ways. It's just that when you're working from home, you don't get a chance to socialize unless you actively put yourself out there. I'm so happy this week turned out this way with some fun group training as well as hanging out with friends.
My weekly Dispatch is part of a series of blog posts to keep me accountable for how I spend every week, and to keep you abreast of what I'm up to.
Liked this post? Share it!