I am currently in triathlon offseason.
…I mean, I was in offseason — until I heard Mirinda Carfrae is coming to town this November 28-29 to join the Bataan International Triathlon!

Mirinda Carfrae is a three-time Ironman World Champion and is simply one of the best runners over the Ironman distance ever! At last year's Ironman World Championship she overcame a 14-minute deficit off the bike to end up finishing in first place two minutes ahead of Daniela Ryf.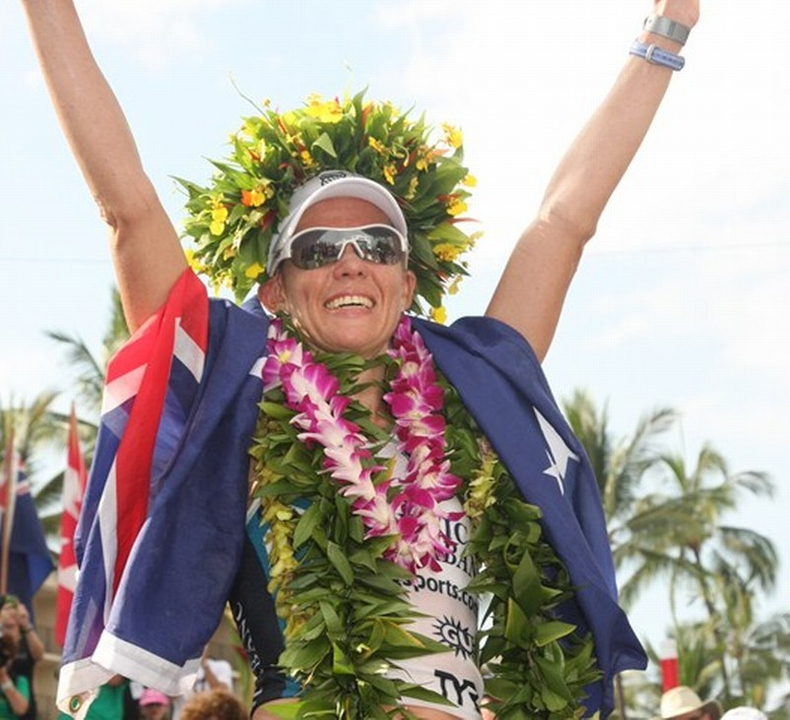 I raced Challenge Roth in 2014 when she won it, but I never caught sight of her the whole day. The only time I saw her was the day after, during the awards lunch and the volunteer dinner and after-party.


Rinny and me at Challenge Roth
At the Bataan International Triathlon, Rinny will line up alongside everyone else because there's no pro category, only a small prize purse for anyone who places in the top five. This will be an awesome opportunity to see how a champion races up close, outside the trappings of the major races. (And maybe, if I train hard and am very, very lucky, I'll get to stand on a podium with her. A BIG maybe.)
Here is Rinny's message to everyone, inviting you to join her at the race!
[facebook url="https://www.facebook.com/BataanInterTri/videos/1763228290571194/" /]