For all that's been said about Anne Curtis as a multimedia celebrity (she acts, she dances, she sings a little), she is one of the most genuine people I've ever met and is in earnest about everything she sets her hands to. Her latest project as a UNICEF celebrity advocate for children is a fundraising run for the benefit of UNICEF Philippines.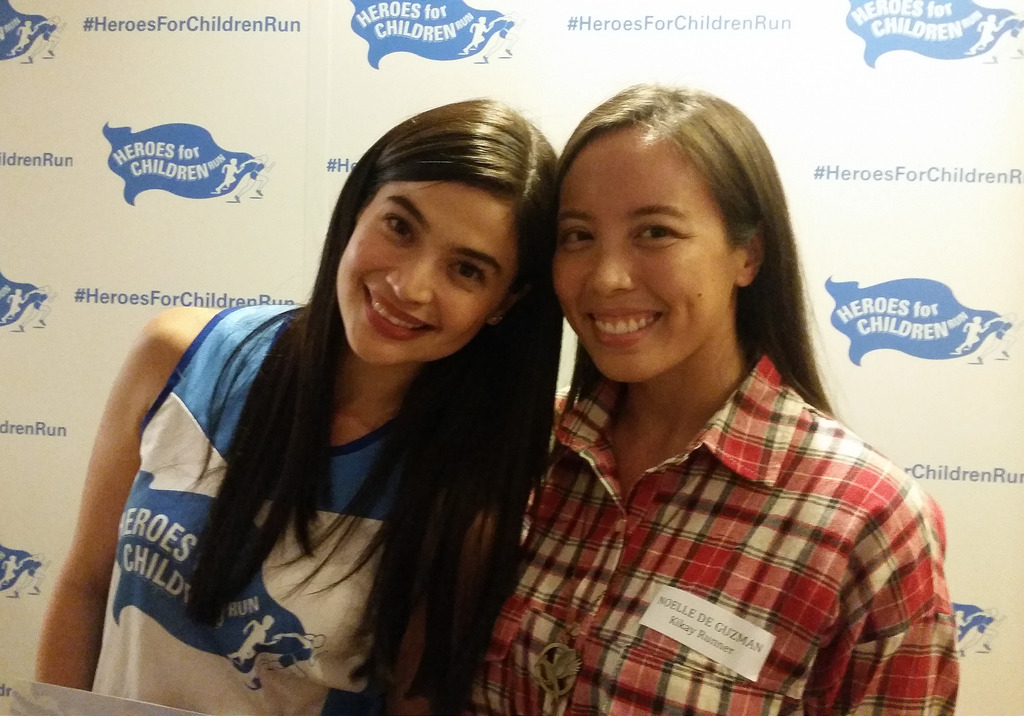 Anne Curtis for Heroes for Children Run
The Heroes for Children Run will be held on October 25, 2015 at the SM Mall of Asia grounds. Featuring 5K, 10K, and 21K categories as well as a 500-meter children's category, this fun run aims to raise funds for UNICEF's 1000 Days of Life campaign.
The first 1,000 days of a child's life from conception to their second birthday are important in their development. UNICEF calls it a "window of opportunity", and providing adequate nutrition, vitamins and minerals can prevent irreversible physical and cognitive developmental damage.
Stunted growth is associated with reduced school attendance and poor academic performance and stunted children are more vulnerable to infectious disease having an increased risk of dying from pneumonia, diarrhea and malaria.

Stunted children become adults who are more overweight and suffer from chronic disease including diabetes, hypertension and cardiovascular disease and often have lower incomes. Women affected by stunting deliver babies who are likely to be afflicted by this preventable condition, perpetuating the cycle of malnutrition and poverty.
UNICEF country representative Lotta Sylwander said, "I accompanied Anne on her first field visit with us. She is committed not only to learn, but also to contribute in changing the lives of the Filipino children for the better. Her popularity and large fan base is an asset in drawing due attention to the needs of Filipino children."


Anne Curtis and UNICEF country representative Lotta Sylwander
Worldwide, running has had a charity component; I've personally gotten beyond the point where I run just for personal benefit. When you run for a purpose or an advocacy it makes every step more meaningful — Anne Curtis has signed up to do her first 21K at this race. While she is training for the distance, she knows what will drive her onward. "I think my passion for the children will help me finish my first half-marathon," Anne said during the press conference.
Do your part by signing up for Heroes for Children Run! We running bloggers will be there.
Race: Heroes for Children Run
Date: October 25, 2015
Venue: SM Mall of Asia
Reg Fee: P650 (5K); P750 (10K); P950 (21K); P100 (500-meter dash for children 12 years old and below)
Registration Sites: Chris Sports (SM Mall of Asia, SM Megamall, SM North EDSA, SM BF Homes, Glorietta, Market! Market!)
Online Registration: takbo.ph/heroesforchildren (additional fees will apply)