Last year while I was preparing for the inaugural Challenge Philippines, my sole goal was to finish it. This year things are a little different. After bagging the third spot on my age group podium, I now feel a little bit of pressure to stay on the podium, or at least do better than my time of 7:06:06. While last year before the race was held people had an inkling it would be hard, now everyone knows how brutal it is and are preparing accordingly. Add to this the bigger number of foreign participants, and you just know the competition will be much fiercer.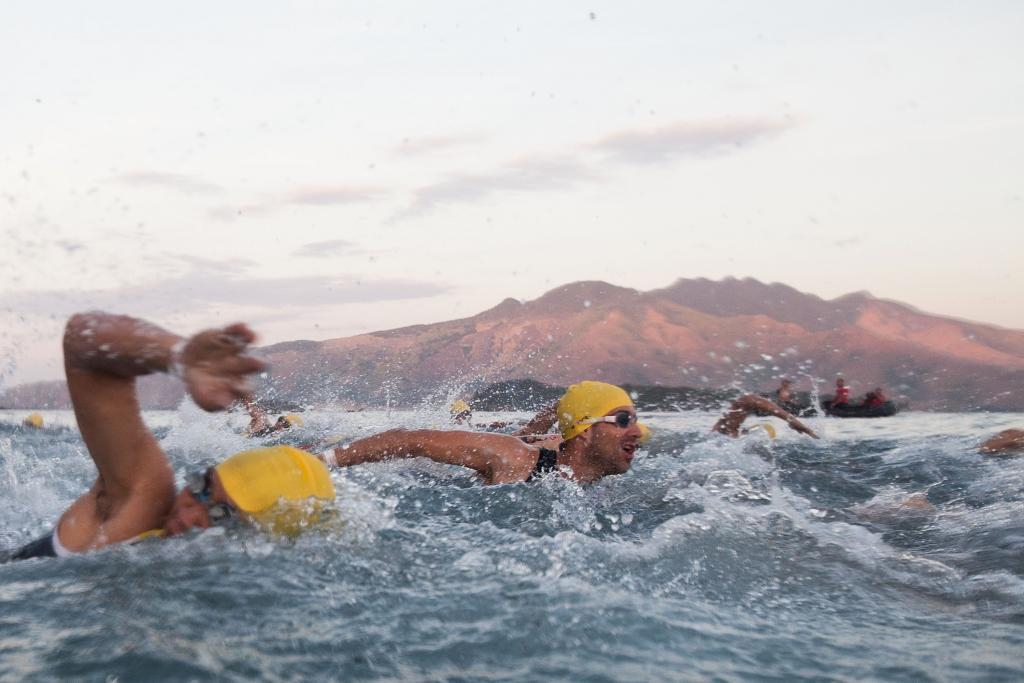 Challenge Philippines (photo by Nicky Loh/Getty Images)
It's now just a little more than 9 weeks to go until race day, and it's a good time to start getting some heavy hill mileage on the bike. Challenge Philippines has 1,398 meters of climbing so you will definitely need leg strength.
However, the course is also technical with hairpin curves and switchbacks. For me the best preparation is definitely riding on the course itself. Some teams may organize their own recons, but the technical committee for Challenge Philippines will be holding guided recons open to all participants. I've been in touch with Jumbo Tayag of Hubble Multisport, and he tells me the first recon may be on December 27 with a support vehicle and mechanic. Most weekends of January will also have recons. Stay tuned for the official announcement soon!
I've also put together a new training playlist for Challenge Philippines. 😀
[spotify id="spotify:user:kikayrunner:playlist:5Qwt9n97hTYo4yEQJ0eIif" width="300″ height="380″ /]
Thanks to Omi Castanar for the suggestion to put this playlist together on Spotify. Again it's heavy on the EDM stuff; I usually use the driving beats to help push me through my bike and run sessions, and I enjoy the Last Song Syndrome I get with these songs during swims, rides, and runs. "Payback" by Vangelis gets me revved up to train so that course will not kick my butt like it did last time!
If you listen to the lyrics they actually do speak about the emotional and physical experience of Challenge Philippines. I'd like to think of this song as my theme song for that race:
[spotify id="spotify:track:2WEiz65hkQPlThgncVH34T" width="300″ height="380″ /]
Chasing summer
All that we got is our heartbeats
And the air we breathe
And the air we breathe
Running reckless
Couldn't care less
Just surrender
It would set you free
It would set you free
I can be a little stronger
And try a little harder
We could do better
If we love a little louder
— "Love Louder" by John Martin
Remember that you can follow this playlist on Spotify — I may add a few more songs I come across in the next few weeks. And if you're on Spotify Premium (free for three months on Globe's GoSURF data plan), you can save this playlist for offline use. Enjoy, and train hard for Challenge Philippines!