A legend blew through Manila last week, and no it wasn't the typhoon. I'm not a mountain bike devotee (I'm too prissy to want to get mud on my clothes) but I know many who are, and when I heard that Gary Fisher was coming to town, well I couldn't miss the opportunity to check things out!
Gary Fisher is considered as one of the inventors of the mountain bike and also sold mountain bikes under his own eponymous brand until he entered into a deal with Trek Bicycles. He is still involved with design and marketing, along with being scout and mentor to racers sponsored by the team. Gary came along with Trek's international sales manager Brian Dezier to help launch the new Trek Bicycle Store at Two Parkade, Bonifacio Global City last Friday, December 5.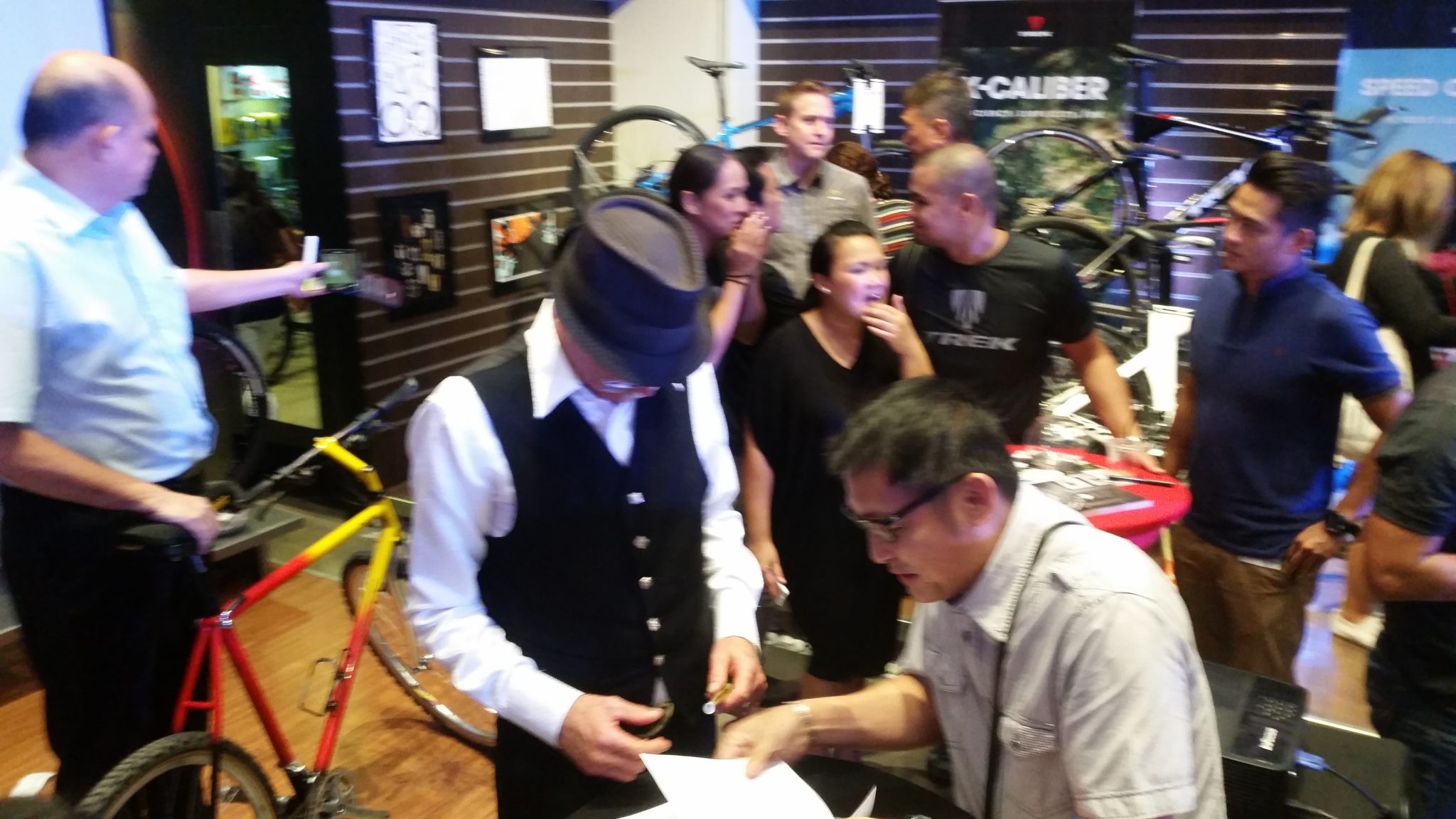 autograph session: some people brought their vintage Gary Fisher frames!
They had actually done a mountain bike ride on the Heroes trail within Fort Bonifacio that morning, and Gary came into the launch raving about the trail and how mountain bike trails in the heart of the city should be a trend. He is an outspoken advocate of bike riding. He said, "We want to spread good things around and one of these things is the bicycle. This is a very great solution, a simple solution for many of the world's problems." Problems like environmental degradation, pollution, road congestion, obesity and heart disease to name a few!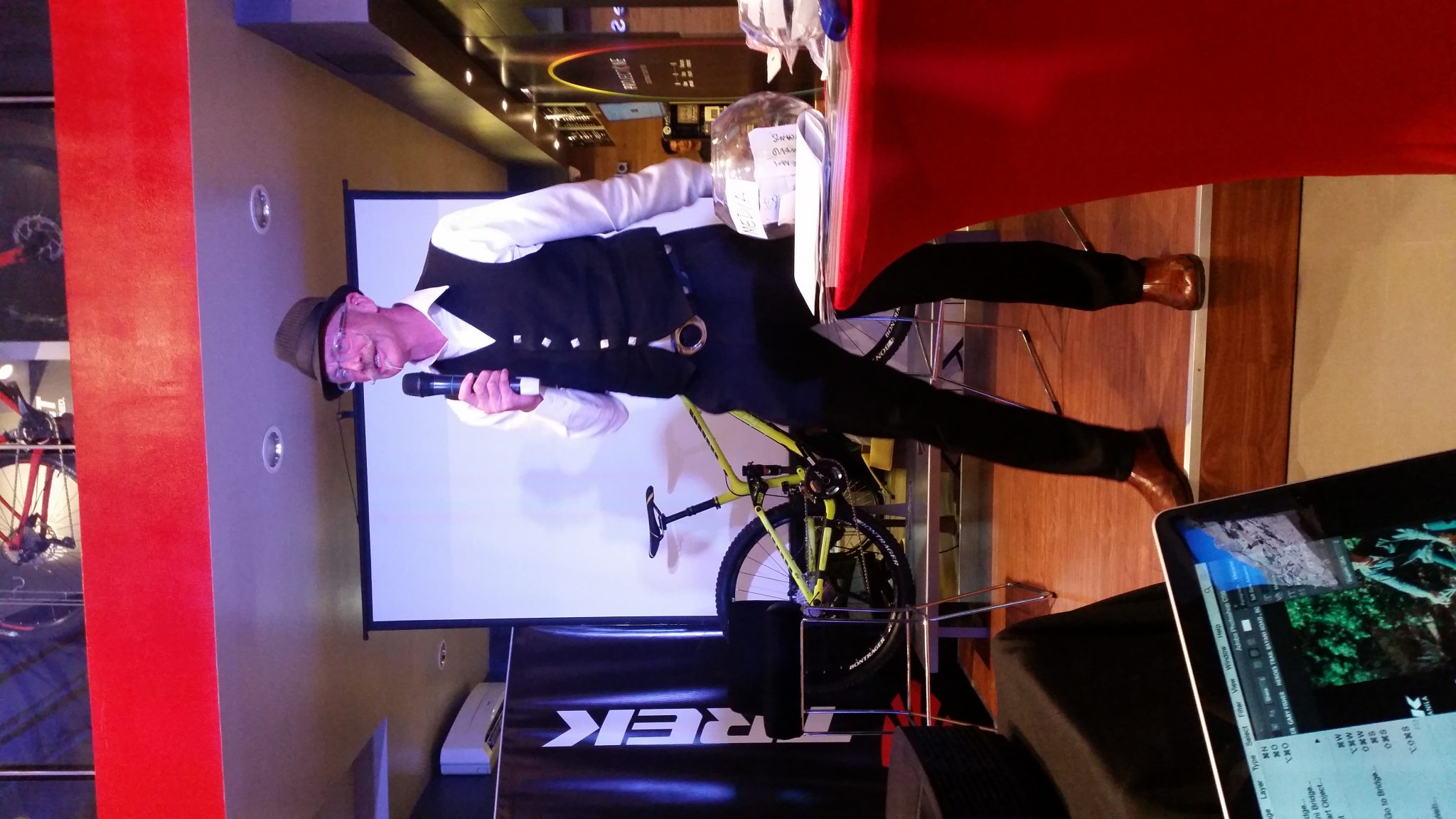 Gary spoke of cities in the world like Berlin that are completely car-free. "Some cities in the United States, now 5 to 6 percent of trips are done by bike. That's good. But we really need to set this place up for like 30, 40 percent of all trips by bike. Active transit, you know, walking, riding a bike, more rail, trolleys, monorails, all these devices that take a large quantity of people through a rather small corridor." Preach it, Gary!
You may remember I attended a launch last year for the MOVE Lifestyle Fitness Store. It was a store from the Quorum Group of Companies led by Toby Claudio (also of RUNNR reknown). They transferred MOVE to SM Aura, which left the space at Two Parkade for the Trek store. Toby partnered with two other bike addicts, Agu Paiso and Sancho Honrado, to bring a bigger presence for Trek into the Philippines. With the closure of Bike King in Bonifacio High Street, the area was in need of a bike store and the Trek store fits the bill with roadside drop-off and access.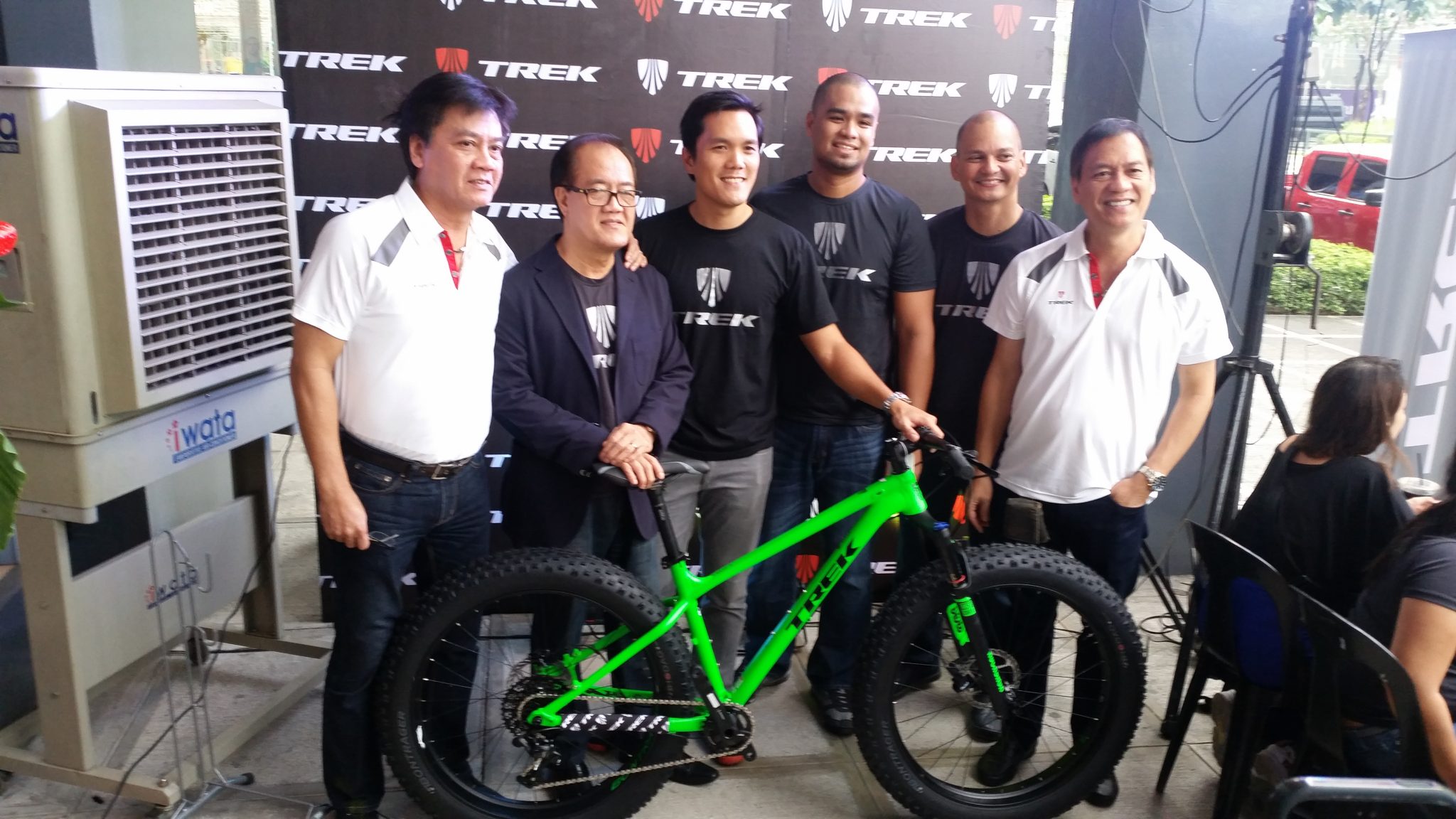 The Trek store not only has on display the kinds of bikes Trek sells, but they also have a bike fit studio (on the mezzanine level), full bike servicing (even for non-Trek bikes), and PrecisionOne, Trek's bike customizer.
All their bikes ship from the United States, so you can customize color combination and decals to your liking and they'll make it for you straight from the factory.
Here's a video by Pinoy Fitness about the procedure, starring me. Hehe. (Disclaimer: You're free to customize without ordering yet! I'm very happy with my Ceepo Katana.)
The Trek store also stocks Vamos Socks, Salice sunglasses, OtterBox cases, sports nutrition, and other bike accessories and whatnots.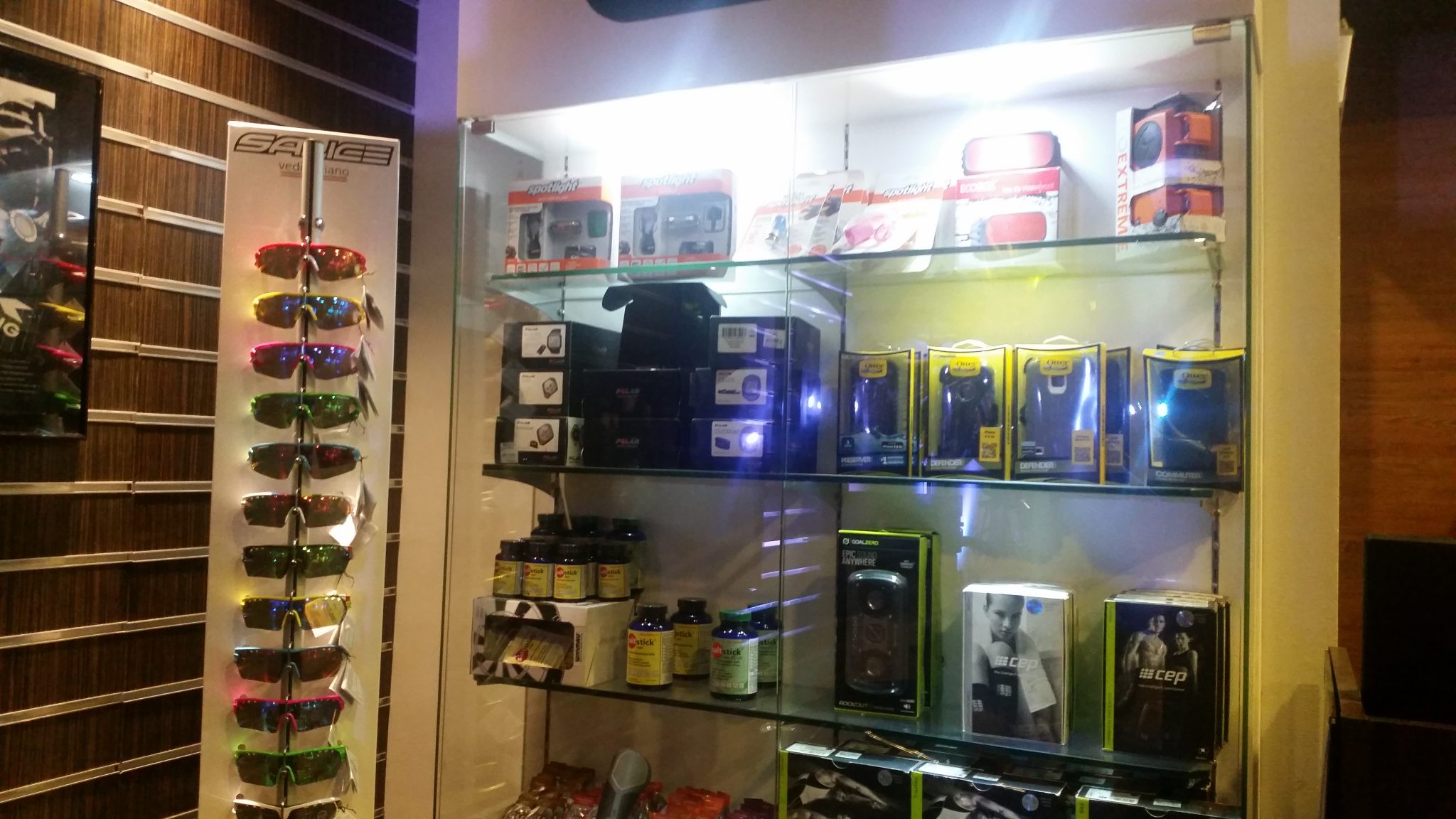 Gary was supposed to fly to Cebu to open the Trek branch there as well, but with Typhoon Hagupit/Ruby around the US Embassy advised them to fly home sooner instead.
I'm thrilled to see the growth of cycling in the Philippines, as evidenced by the increased presence of major bike brands. Gary Fisher's visit served as a much-needed kick in the butt to love my bicycle and use it often.
Now if only I could actually bike commute without risking my life every time…
Liked this post? Share it!