I just completed another indoor bike trainer workout and realized I've been using yurbuds earphones for the past three years for all my training needs. From just the Ironman-branded yurbuds back in 2012, the offerings available in the Philippines have expanded to include options for whatever kind of active lifestyle you lead. Yurbuds, the #1 sport earphone in the US, is now part of the Harman-JBL Group and will introduce new product lines under the yurbuds-JBL brand early next year.
My yurbuds earphones of choice lately has been the Inspire Limited Edition Wireless, which comes with a lifetime warranty. Not only do they come in handy when I'm running on a treadmill and don't want to snag a stray cord and send my phone flying, but they also allow me to control my playlist and to take calls with a wind-blocking mic for call clarity.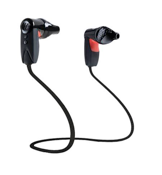 I also have a yurbuds Inspire Pro for Women, which comes in super cute colors and is designed to fit inside a woman's smaller ear canal. The Inspire Vivid line is their regular-sized offering available in six different colors.
I've actually been eyeing the Venture line for my next pair. It's got a Quik-Clik magnet on the backside of both buds so you can clip them together behind your neck when not in use. No more fumbling for earphones!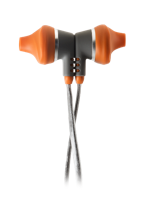 The only thing that would be better than buying myself yurbuds for Christmas would be receiving them from a loved one, and I think other sporty active people like me would agree. Listening to music plays such an integral role in motivating us to work harder, or to help us wind down after a long day. Couple that with a great earphone like yurbuds and we are in heaven!
Give the gift of yurbuds this Christmas. Yurbuds earphones are available at PowerMac Center, Planet Sports, Runnr, Digital Walker, Chris Sports, and R.O.X. stores.